Free and Cheap Afterschool Programs in Los Angeles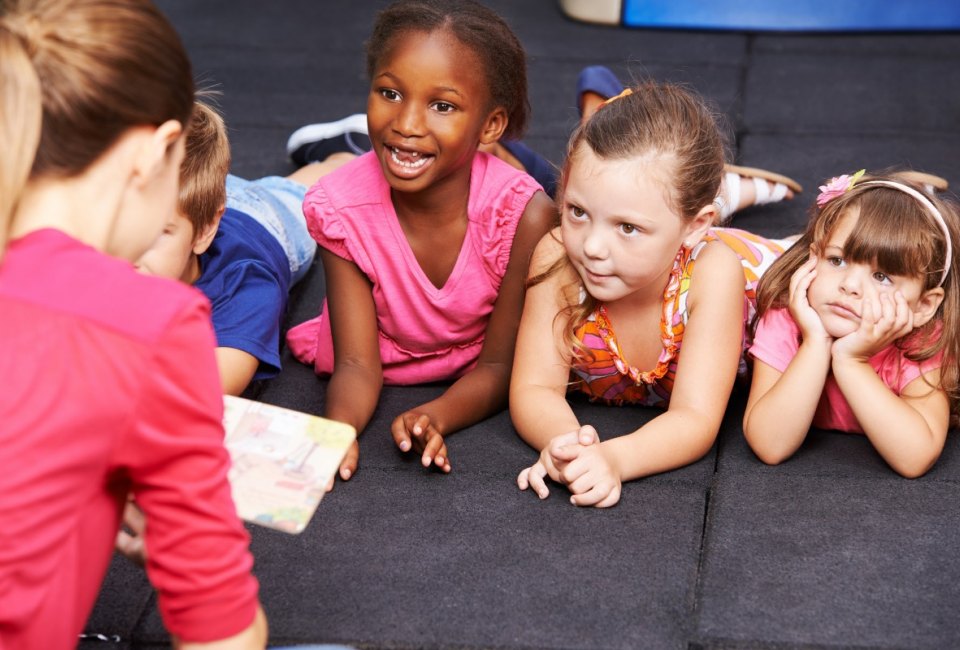 8/20/23
- By
Roberta B
Afterschool programs provide enriching and fun activities for kids in Los Angeles when life orients them back to school. It's even better when those afterschool programs are free and affordable. Options for kids' sports activities, arts programs, and other activity classes for kids in Los Angeles are essentially endless, but many can be tough to manage on a budget.
The good news is there are several inexpensive and free afterschool programs for kids in Los Angeles. You don't have to throw your paycheck at afterschool care with these classes to engage your little one's mind and body at a price you can afford.
In between the school year, there's also camp to think about so take a look at free and cheap summer camps in Los Angeles. For more enriching activities during the school year, browse our Classes Guide for Los Angeles Kids.
On-Campus (Mostly) Free Afterschool Programs & Classes
Most Los Angeles elementary and middle schools host a program that offers free or low-cost enrichment classes on campus. However, please check with the programs at your school, as hours and offerings are different at every location.
Programs like STAR, CREST, THINK Together, LA's Best, Beyond the Bell, Prime Time, LACER, Jaxx Theatricals, and JMG Sportswise all offer a selection of age-appropriate classes that don't require leaving school grounds.
Most programs are free or offer scholarships and financial aid. We recommend getting aid applications in early. Check with your school to see the offerings available and how to enroll your child.
Police Activities League (PAL) Afterschool Programs in LA
A great source of free programming is the Police Activities League, which has been providing educational, athletic, and other recreational activities to local youth for decades. LAPD's PAL website includes contact numbers for local organizers.
Many of LA's incorporated communities have local police forces with PAL programs. Santa Monica PAL, for example, offers free drop-in afterschool activities at the PAL Youth Center daily. Pasadena PAL has a dedicated facility with free afterschool activities.
Boys and Girls Clubs
The folks at the Boys and Girls Club have been doing this long before anyone began searching on Google for afterschool programs. For a small annual membership fee, kids can participate in the club's sports, arts, homework help, and computer lab—and even eat a free snack.
Many local clubs offer daily transport from public schools to the club for an extra annual fee (prices vary by location). If you want school pick-up, apply early, as space is limited. The national website has a page for finding the nearest club by zip code.
YMCA Afterschool Programs in Los Angeles
Another national organization with a long history of kids' programming is the YMCA – and as we all know, it's fun to stay at the YMCA! The nearly 10,000 local kids' programs across the country vary.
Several branches in the greater LA area welcome kids after school for homework help and enrichment classes such as science, creative writing, cartooning, and computer lessons. Prices vary by location, and scholarships are available.
Parks and Rec Afterschool Programs
Local parks are often a resource worth checking for free and super-cheap programs. LA Parks and Rec, for example, has many recreation centers that offer free afterschool care. Torrance Parks and Rec offers residents a daily afterschool program (with scholarships available) on-campus at most of its elementary and middle schools.
Santa Monica offers free daily homework help and other free afterschool adventures at Virginia Park. In Culver City, the Culver City After School Recreation Program operates at four different parks in the area. LA County Parks & Recreation also has afterschool programs at several parks.
City and County Libraries' Free Classes & Afterschool Programs
Libraries offer a whole lot more than just books. With multiple branches of the LA County Library and LA City Library, and public library systems in Beverly Hills, Santa Monica, Burbank, Glendale, Pasadena, Torrance, Redondo Beach, and Long Beach, there's always one nearby.
While you're not likely to find daily child care, you can expect to find free book clubs, homework help, chess clubs, opportunities to play Wii, build with LEGO bricks, and create craft projects every week. Check your local library calendar for details on programming. Plus, peruse our calendar for some of our favorite library events!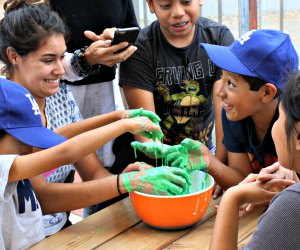 Creative writing and tutoring are front and center at 826LA. Photo courtesy of 826LA
826LA's Afterschool Programs
826LA is a neat program that only enrolls students who qualify for federal free or reduced-priced lunch. Among other things, free afterschool tutoring is offered four days a week during the school year.
Students in Echo Park and Mar Vista can receive free one-on-one tutoring in all subject areas. Daily writing prompts are posted for students when they complete their homework and reading. Proceeds from LA's beloved Time Travel Marts help keep 826LA free for students.
KYDS' Afterschool Programs
The fabulous acronym KYDS stands for Keep Youth Doing Something. The organization provides a free school-based afterschool program offering arts and crafts, sports, drama, and homework help at 15 different elementary, middle, and high schools around LA.
Check with your school to see if the program is currently active at that campus (or find out if you can get your PTO involved in bringing this program to your school!).
After-School Allstars Los Angeles
After-School All-Stars Los Angeles is the local branch of a national program that serves more than 14,000 kids in the LA area and Lucerne Valley, offering a broad enrichment curriculum and homework help. Ask for enrollment information in your school office.
Inside Out Community Arts
This arts program offers a free weekly afterschool theater program for young people at several school sites in the greater LA area.
Updated from a piece originally published September 14, 2011. Updated by Kylie Williams
Sign up for the Mommy Poppins Newsletter today!