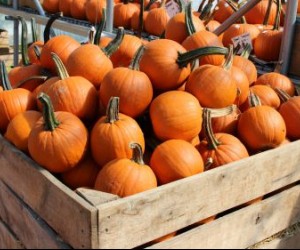 Weekend Fun for Philly Kids: Festivals, Monster Trucks, Performances October 3-4
All Weekend
Colonial Field Days- Philadelphia, PA
Kids can learn about colonial times by dressing in period clothing, playing colonial games and making crafts on the lawn in front of the National Constitution Center.
Faeries & Wizards Celebration- Camden, NJ
Dress like a fairy or wizard and venture over to the Camden Children's Garden for a weekend filled with enchanted storytelling, magical crafts and entertaining games.
Monster Jam- Philadelphia, PA
Watch larger than life trucks such as Grave Digger and Max D race and crash at Wells Fargo Center. Get "Party in the Pits" passes to meet the drivers and see the Monster trucks up close before the action begins.
None Such Farm Pumpkin Festival- Buckingham, PA
Every weekend in October, None Such Farm celebrates fall with hayrides,pony rides, face painting, live music and a petting zoo.
Shrek The Musical Jr.- Philadelphia, PA
See Shrek the ogre and his wise-cracking donkey friend at Walnut Street Theatre's presentation of Shrek The Musical Jr.
Fall Festival- Philadelphia, PA
Take a trip to Morris Arboretum for its festival which offers scarecrow making, apple sampling and pumpkin painting, In addition, kids can enjoy seeing animals from Elmwood Park Zoo.
Saturday, October 3
Truck and Tractor Day- Wilmington, DE
Visitors to Winterthur can get an up close look at trucks and tractors at this special event. Climb trees, milk a mechanical cow and dress up in firefighter gear too!
The Great Migration- Media, PA
Bring binoculars to Tyler Arboretum and watch as the birds begin their journey south.
Gallery Romp- Philadelphia, PA
Young visitors to Penn Museum can travel back to the land of Egypt at this special children workshop. Kids learn about the featured theme through stories, play and crafts.
Woodland Fairy Tales- New Hope, PA
Look for the Fairy Queen and her Frog Prince at Bowman's Hill Wildflower Preserve. Afterwards, kids can use natural materials to make a shelter for the woodland fairy and her friends.
The Little Mermaid, Jr.- Rose Valley, PA
Hedgerow Theatre students perform their version of the Little Mermaid at Old Union Methodist Church.
Annual Apple Butter Festival- West Chester, PA
Watch how apple butter is made at United Church of Christ East Goshen's annual festival and celebrate this delicious fruit.
Latino Cultural Family Day- Lancaster, PA
Gain a deeper appreciation for the Latino Culture at Lancaster Museum of Art by viewing its Mask of Mexico exhibit.
Sunday, October 4
Colonial Chocolate Making- Philadelphia, PA
See how chocolate is made at the Betsy Ross House's chocolate-making demonstration.
Makin' Music Live in Concert- Media, PA
Get ready for a free concert performed by Makin' Music at Linvilla Orchards. Afterwards, take a Hayride to the Witch's House, for an additional fee.