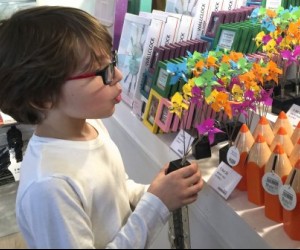 NYC's Flying Tiger Offers Fun, Affordable Household & Kid-Friendly Wares
Kids (and parents, too) will go crazy for Flying Tiger, the new ultra-affordable Danish design store that recently opened its first U.S. location right here in New York City. The 5,000-square-foot Flatiron shop is bright, colorful, fun and, for my two kids, instantly addictive. They wanted one of almost everything, which was okay since 85 percent of the merchandise is under $10.
Here you'll find everything from soup bowls to socks, place mats to Post-its, bike bells to a bevy of brushes—that's paint, tooth, hair, dish and toilet bowl brushes, that last one in the shape of a potted flower, no less. Even kids who usually think shopping is a chore will enjoy browsing this tchotchke paradise.
With its huge windows, serpentine layout, surplus of knickknacks, and two spacious and clean public bathrooms, Flying Tiger will, as managing director Tina Kanter says, "feed your inner eight-year-old self."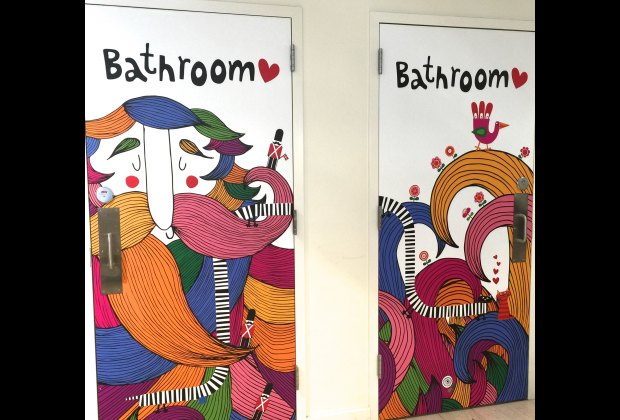 Love these bright, fun colors!
You'll find quirky housewares, like mustache-shaped sponges and apple-shaped cutting boards, tons of office supplies such as pencil holders that look like small plots of grass (the pencils peek out like flowers), and a plethora of super-clever magnets and clips. I also loved the bird- and fox-adorned clothespins, which are to die for. But that's not all. There's also an amazing selection of inexpensive notebooks, pens and diaries that'll please every member of the family.
Parents will love the gorgeous $2 rolls of wrapping paper and clever .50 cent greeting cards (as my Danish-American friend Fran, who accompanied me, said, "Exactly what they should cost"), and walls of fun party decorations and favors.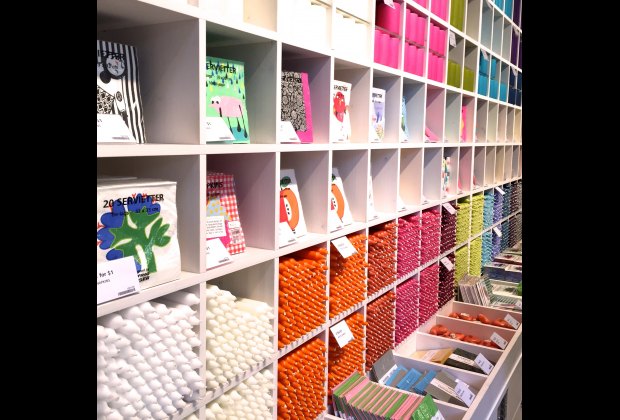 Trust me, you'll want one of everything found here.
My kids went right for the goldfish pencil sharpener, the light-up lipstick pen and the 40-page activity book for two bucks. I stocked up on $3 painting canvases, stickers and $1 packs of dinner napkins that come in a dozen different designs, from sliced red onions to cupcakes to panda bears. There's also a huge variety of clever storage ideas—you'll be thankful for the friendly staff, eager to help you figure it all out.
If you can't find anything you like (and I honestly can't imagine that happening), visit again soon as the inventory changes frequently..
Flying Tiger is located at 920 Broadway at 21st Street and is open Monday to Saturday 10am-8pm, and Sunday 11am-6pm.
For more fun family stores, check out our NYC Local Shopping Guide.