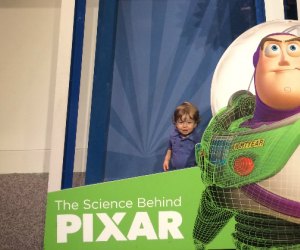 Discover the Magic of Pixar at The Franklin Institute
Have you ever wondered what goes on behind-the-scenes of your favorite animated films? Now's your chance to find out at the Franklin Institute's The Science Behind Pixar exhibit. See how Finding Nemo, Toy Story, A Bug's Life, Monster's Inc. and more were created. From concept, to design, creation and the finished product this exhibit offers insight on even the most minute details of the process.
Best suited for kids age 5-12, this interactive exhibit gives kids a hands-on look at what creating some of their most-loved stories is like. Be aware, that this exhibit is timed due to the showing of a short intro film before the fun begins, so you'll probably have to wait a in line a few minutes before you can go in. While my husband and I enjoyed hearing some of the employees of Pixar talk about their work, this 5-minute video had some of the kids itching in their seats. Luckily, the video is short and sweet, and quickly gives way to a burst of excitement as the doors open onto the exhibit itself.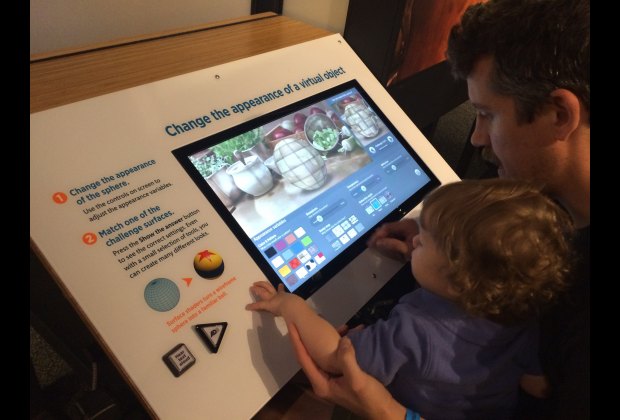 Full of all the bright colors and fun characters that Pixar is known for, kids will waste no time getting their hands on something cool. My son was too young to really appreciate much of the interactive areas, but did really enjoy seeing all the large likenesses of characters he recognized like Sully, Mike Wazowski and Dory. They've also made a physical recreation of a set that little ones can have fun crawling through. So, if you have some younger members of the family in tow, they'll still be entertained just walking around. Also, some of the stations feature activites that preschoolers might not easily understand, but will still get a kick out of pressing the buttons.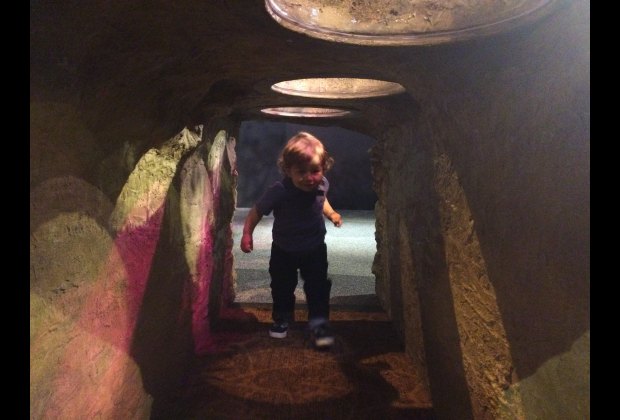 What I liked most about this exhibit was that there really is no age too old to enjoy it, and everyone can learn something new and exciting from it. Also of note, there were at least two stations at each interactive exhibit, sometimes more, so kids never had to wait long to get in on the action. And, most of the 3-D models and figures were touchable; kids had a blast getting up close and personal with Buzz, WALL-E and more.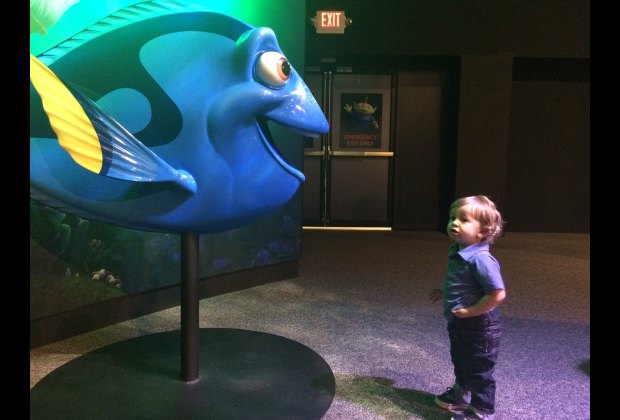 At most stations, they will probably need, or at least want, your help. I found this to be another really great feature about this exhibit; it's a wonderful chance to really bond and interact with your children. It was so lovely to see so many parents and kids laughing and enjoying this learning experience, and making new discoveries together.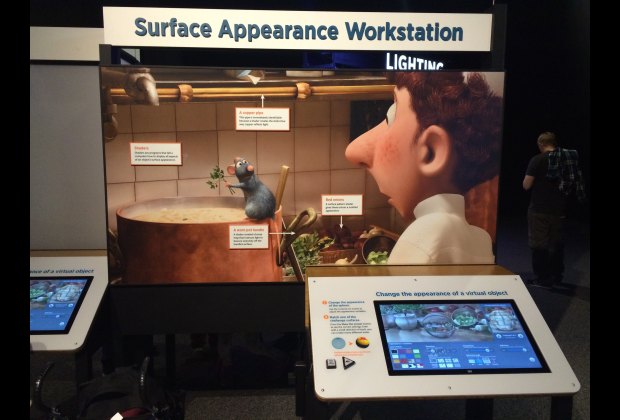 There are two rooms in this exhibit, and the excitement level definitely went down in the second room. I thought it was because some of the stations were more intense in this room, and it wasn't quite as jam-packed as the first. These stations focused on more specific details like hair, water and learning about stop-motion video. My husband thought it might be because the first room was exploding with energy and excitement, so kids (and parents) were mentally tired by the time they got to the second room. Either way, if you have younger kids, they might be less interested in this room.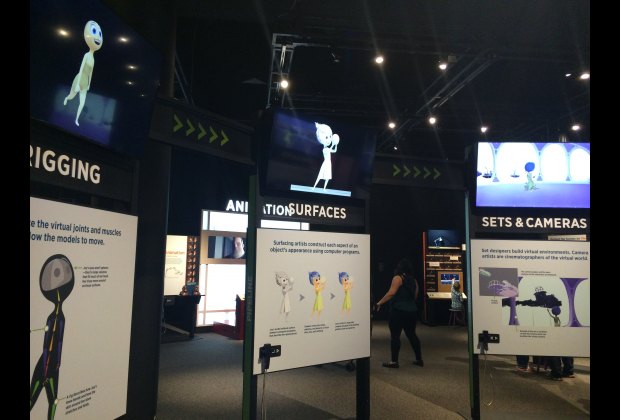 Beware that this exhibit dumps you right into the Pixar-themed gift shop, which is full of brightly colored toys and t-shirts, and prices are a little steep. Your kids are probably going to beg you for a backpack or a stuffed animal, and there wasn't really much to be found under $20-- unless your kid really likes pencils.
Overall, The Science Behind Pixar is a really unique exhibit that kids and adults alike will enjoy. This exhibit runs through September 5.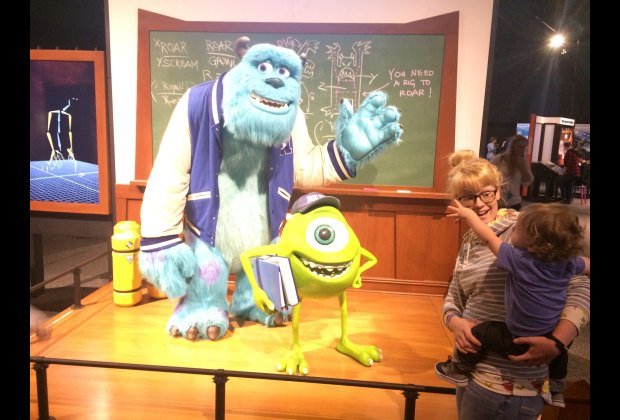 The Franklin Institute has been kind enough to offer our readers a promo code for tickets. Use code MBPIXAR at checkout to receive $5* off up to 4 adult tickets.
*$5 off Daytime Adult Admission tickets to The Science Behind Pixar. Limit 4 tickets per person. Includes General Admission to The Franklin Institute. Cannot be combined with any other offer or discount. Upgrades available on-site for IMAX and 3-D Theater. Redeemable online or over the phone. Processing fees apply when ordering tickets in advance. Excludes holidays. Valid through 8/28/16