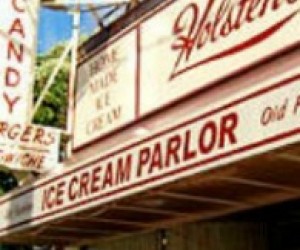 15 Fun Things to Do in Bloomfield, NJ
We like telling you about our favorite towns and all the fun things to do in them, towns like Montclair, Hoboken, and Long Branch. Today, it's Bloomfield, NJ and as the 18th largest township in New Jersey, Bloomfield is a growing, suburban community with plenty of history and even a moment of "Sopranos" celebrity. With its tree lined neighborhoods and historic district, it is less than a half hour from New York City and worth the trip. Here's 15 fun, family-friendly things to do in Bloomfield, NJ.

1. Purchase local veggies and fruits during the seasonal farmer's market (Bloomfield Avenue at State Street).
2. Taste fabulous Mexican food at Senoritas Mexican Grill (285 Glenwood Avenue). This casual eatery offers everything from chimichangas and enchiladas to kid-friendly chicken tacos!
3. Tour Bloomfield's 'Washington-stopped-here' houses with the historical society. The historic society also explores several sites of industries that employed thousands of people in the 1940's that produced products ranging from safety pins and horse-radish to books, electric lights, and woolens.
4. Eat some ice cream! Recently famous as the final scene of the Soprano's series, Holsten's Brookdale Confectionery (1063 Broad Street) is an old fashion ice cream parlor, candy store and classic diner rolled into one. From the grilled cheese to the brown sundaes, this luncheonette is a sure family hit!
5. Drop by the Museum of the Historical Society of Bloomfield (90 Broad Street). Housed on the third floor of the children's museum, the collection includes antique furniture, clothing and accessories, paintings, toys, maps, newspapers and postcards.
6. Located in the heart of Bloomfield, Oakeside Cultural Center (240 Belleville Avenue) provides community-based art, education, gardening, recreational and historical programs. Recent events include Tea with Mrs. Claus, Music at the Mansion and Party with the Great Pumpkin.
7. Cheer on the Bloomfield Deacons! Bloomfield College (467 Franklin Street), a Division II school, is a family-friendly option to get your baseball, softball or basketball fix.
8. Swing and slide at Brookside Park (Broad Street and Bay Street)! With a gazebo, picnic benches and a softball field, this park also includes a fire truck playground zone with ample swings and a duck filled stream.
9. Enjoy a day at Watsessing Park (Bloomfield Avenue and Congers Avenue). This 70 acre park has three playgrounds; football, softball and soccer fields; basketball courts; a recreation center and a large dog park.
10. Visit a classic Jersey diner. From the Nevada Diner (293 Broad Street) to the State Street Grill (9 State Street), there are endless options for family friendly dining in Bloomfield!
11. Attend Harvest Festival (Broad Street)! Usually held in late September, this event is part carnival - part food fest and 100% fun.
12. Munch on dessert! Anthony's Cheesecake (71 Washington Street) offers delicious selection of cheesecakes and homemade desserts, as well as breakfast, lunch and dinner selections. If you're looking for a cooler treat, stop by Rita's (1066 N Broad Street), Friendly's (1243 N Broad Street) or Carvel (586 Bloomfield Ave).
13. Stop by the Bloomfield Public Library (90 Broad Street) for story time, Lego events, free movies and more.
14. Experience a show at the Westminster Arts Center (449 Franklin Street). This converted church has a full performance season planned from September through June, including music, dance, theater and family fun!
15. Listen to the Bloomfield Symphony Orchestra at an upcoming show! Details for the 2014 season to be posted soon.