10 Boston Parent Blogs to Follow in 2015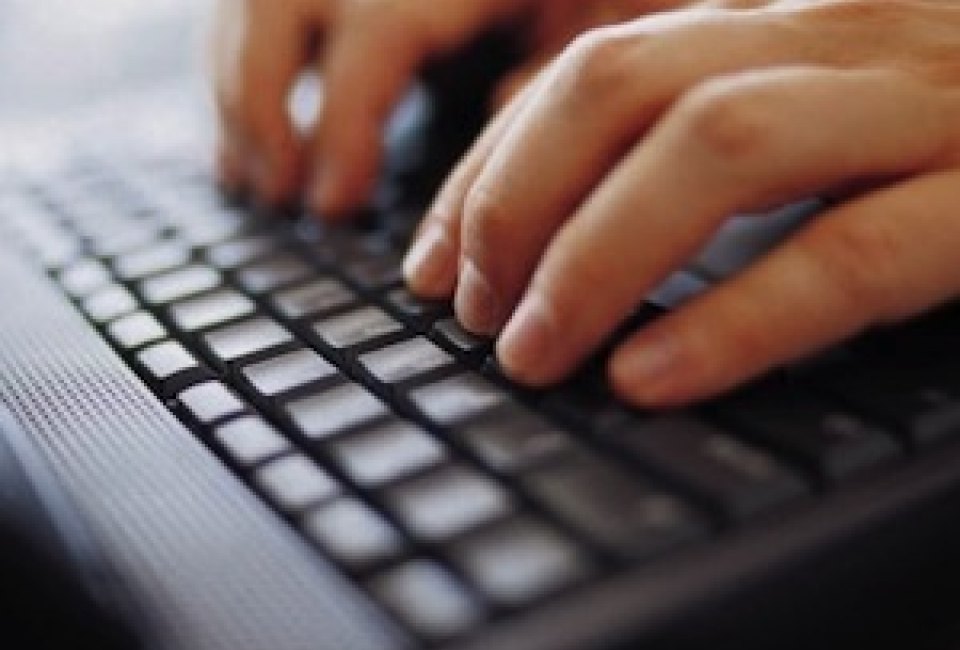 1/14/15
- By
Tara D
We're always on the lookout for ways to make parenting in Boston a little easier and a lot more fun, and blogs written by local parents are a terrific resource. Last year, we highlighted our 13 favorite new (or new to us) parent blogs in 2013, covering everything from autism to umami, parenting in Boston on a budget to LGBT parenting adventures.
This year, we're starting a new tradition: Top ten recommendations for Boston area parent blogs to start following in the new year. Our picks help us keep our new year's resolutions – like becoming more organized, living more sustainably, simplifying our lives, balancing work and family, getting our kids excited about STEM (Science, Technology, Engineering and Math) and eating well.
In no particular order, here are our recommendations for local parent blogs to start following this year:
1. Encourage Play - Janine Halloran's blog posts give us new ideas for focusing on play, bonding with our kids, and helping them navigate social situations. We love the series called Pinterest in Real Life, where the blog's writers actually do real Pinterest projects they've found.
2. Random Recycling: Green Living for Modern Families - With Emily Roach's help, we're convinced that living an eco-friendly lifestyle in Boston is doable. Her blog includes wholesome recipes, menu planning, green hacks, DIY projects and organizing tips.
3. Leah's Life: Pearls and Oysters - Tidbits on everything food, Boston, and Cambridge, sprinkled with some parenting gems from Leah Klein. Our favorite post on Leah's blog: "A Guide to Chocolate in Boston."
4. Boston Mamas - Christine Koh has been going strong for years with her blog about parenting in Boston, and we're especially enamored with her focus on minimalist parenting (she also has co-authored a book about it). Her blog posts often remind us to take a step back and reassess what's most important. Christine's vocal support of organizations like One also inspires us to get involved in making a difference.
5. Charlene Chronicles - Charlene DeLoach gives parents the skinny on best products for kids, from newborn through the teens, somehow managing to meld luxury with practicality.
6. The Hipster Dad - Just reading The Hipster Dad makes us feel cooler than we are, and the gorgeous photography alone makes visiting the blog worthwhile. A collaborative blog about parenting, design, DIY projects, and everything in between, it inspires us to live life a little more fabulously.
7. Busy Since Birth - Cheryl Stober gives us hope – and a sort of blueprint – for having it all, at the same time. And Cheryl does seem to have it all: In addition to a successful career and a thriving family, she somehow finds the time and energy to be Co-Producer of the Boston Listen to Your Mother Show. Check out The Having it All Project, where Cheryl shines a spotlight on other parents who have managed to balance their careers and family life.
8. Boston Tech Mom - Looking for ways to cultivate an interest in technology in your kids? Cyndi's blog, "A parent's guide to raising a Future Techie," is our new go-to on STEM and parenting in Boston. Her posts about local technology programs for kids and tech event roundups each month are invaluable resources.
9. Little Lodestar - When you're feeling contemplative and reflective, visit Kristen M. Ploetz's blog about navigating life while following her daughter, her "Little Lodestar." Her thought-provoking posts are inspired by her daughter's experience in the world, and she writes about the big questions and daily minutiae with equal gravity.
10. Red Shutters – Kimberly's musings on parenthood and the work-life juggle get us thinking – and sometimes dancing. We especially dig her simple but brilliant ideas like The Question Mark Jar.
---
Is there a local blog you think we should start following in 2015? Tell us in the comments section below!

Sign up for our free
newsletters.
Mommy Poppins is a family activity website that helps people find things to do with kids.
©
2023
MommyPoppins. All Rights Reserved.
mp-prod4-v4.32.99
Click Here to Sign Up!
i