Family Giveaway: The Bronx Zoo's Great Summer Zoofari: A Lego Wildlife Expedition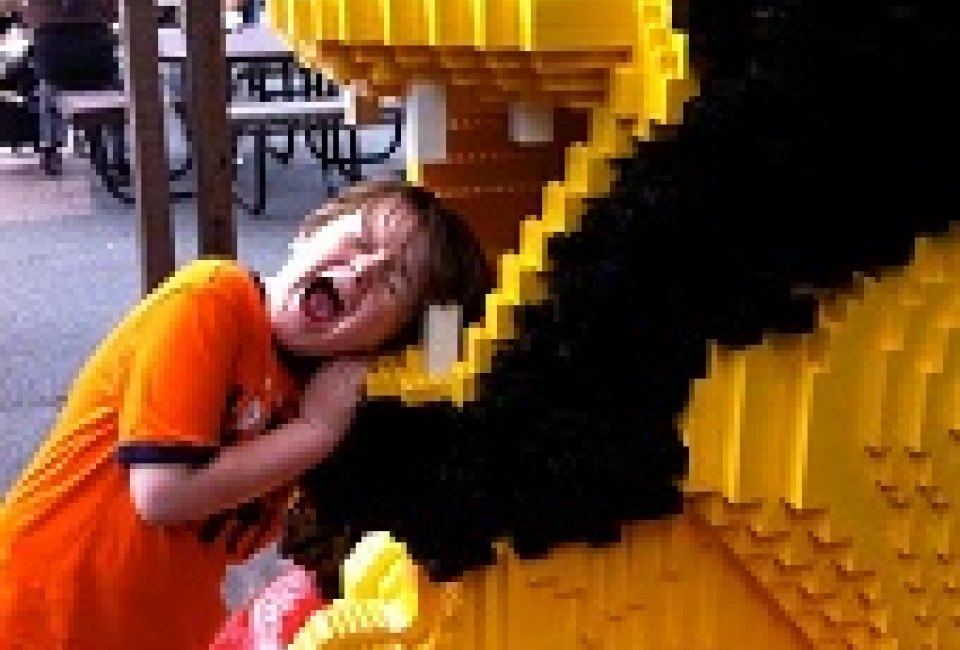 8/7/11
- By
Stephanie Ogozalek
All year round, the Bronx Zoo offers awesome, animal-themed activities that enhance an already fun trip to the wildlife sanctuary. Its current offering is particularly eye-catching—the Great Summer Zoofari: A Lego Wildlife Expedition.

Throughout the grounds, there are huge, amazingly realistic Lego sculptures of the zoo's residents. Families can track them all down using the map included in their Zoofari passport. Even if your children have been to the zoo a hundred times (like mine), it makes your visit feel new and exciting—especially if your kids are really into Legos (like mine!).

Although many of the sculptures are out in the open, some are difficult to find, so it feels like a scavenger hunt. The zoo is also hosting special activities in conjunction with the display, including hands-on Lego Activity Stations, Lego Master Builder workshops, live music and Wildlife Theater performances.

Plus, Mommy Poppins is hosting an exclusive Zoofari giveaway: Fifteen lucky families will get to visit the Bronx Zoo, go on the Zoofari and enjoy breakfast with a Lego Master Builder. Read on for info on how to enter, and to hear all about our Lego animal adventure. We've even got a cool (and quick) video so you can see all the fun to be had.
When we arrived at the Bronx Zoo, the first thing my six-year-old son and I did was grab a Zoofari Passport so we could start our Great Summer Zoofari: A Lego Wildlife Expedition. We followed the map around the zoo, searching for a flock of Chilean flamingos, a stalking tiger, a brown bear, a giraffe, tiny Kihansi spray toads, a mommy gorilla clutching her young and a group of penguins, all made from Lego bricks. The statues aren't always in plain sight; they're sometimes hidden in the animals' habitat, making the expedition challenging and super-fun.

Once we finished marveling at the Lego Master Builders' handiwork, we returned to the passport station to learn about the great work the Wildlife Conservation Society is doing to help animals around the world. Then we got our passports stamped—the zoo uses an embossing machine to make it look extra-official!

The Great Summer Zoofari moves you through the entire zoo without you even realizing it. If you visit every statue (and you should—they are all fantastic), you travel through all of the zoo's popular exhibits, including my personal favorite, the Congo Gorilla Forest, as well as some that are less well known, like the Pheasant Aviary.

The Lego sculptures are on view through September 30. If possible, plan your trip to coincide with one of these special activities.
Enter to Win a Family Four-Pack to the Great Summer Zoofari Master Builder Event

Fifteen lucky Mommy Poppins families will get to go on the Great Summer Zoofari for FREE. Enter to win a family four-pack to the Bronx Zoo, which includes the Zoofari and an exclusive Lego Master Builder breakfast on Saturday, August 20 at 9:30am. Just click here to enter!

The Bronx Zoo is open Monday–Friday 10am–5pm; Saturday–Sunday 10am–5:30pm. $16 for adults $12 for children ages 3–12, $14 for seniors.

This post is sponsored by the Bronx Zoo's Great Summer Zoofari: A Lego Wildlife Expedition running through September 30, 2011.
Places featured in this article:
Click Here to Sign Up!
i