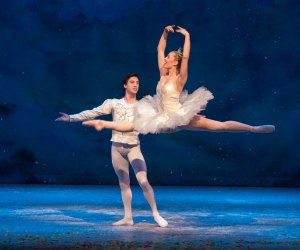 Best Nutcrackers and Holiday Shows for Connecticut Kids
Showcasing everything from dancing teddy bears to a capella carolers, holiday musicals are some of our most beloved traditions this time of year. Starting in November and continuing through New Year's, there are family-friendly shows at community and city theaters from Bridgeport to Torrington. If you have a budding ballerina in your midst and Clara's story is on your "must see" list, we have you covered for local performances of The Nutcracker, Rudolph, Scrooge, the Grinch, and a certain lovable elf also take the stage in Connecticut this Christmas season.
Grab your tickets now, and be sure to check out our list of our favorite New England holiday traditions for your family this holiday season, including some of the best places to have breakfast with Santa in Connecticut. Merry merry—almost!