Best of July: Fireworks, Blueberry Festivals, and More Top Things To Do in Philly With Kids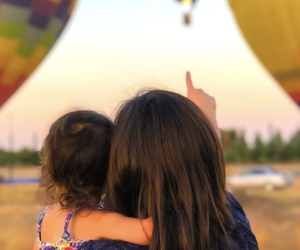 Summer's in full swing! July in Philly means fireworks and festivals for the 4th, block parties, and blueberries all month long, and loads of outdoor family fun.
July, July! Philly goes hard to start the month celebrating the nation's 246th birthday. Find fireworks from the Delaware to the Schuylkill and beyond, free admission to the city's best museums, and patriotic parties and parades packing our calendar. Meanwhile, balloons are afloat at the Philadelphia Balloon and Music Festival, blueberries get ready for their moment in the sun, and Hot Wheels Monster Trucks roll into Wells Fargo to round out the month.
Find more July joy on our lists of 50+ Best Summer Festivals for Philly Kids and Free Summer Concerts. For a change of scenery, plan a mid-summer day trip or a water park excursion to keep it cool on these lazy, hazy days.
We're adding more events to our family activity calendar every day, so don't forget to check it frequently. Get our picks for every weekend in your inbox—sign up for our newsletters.