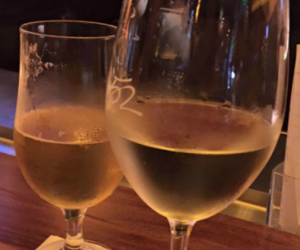 Date Night! Valentine's Day Drop-Off Fun For NJ Kids
Whether you are a new parent or a seasoned professional, we all need a night off. Especially when it comes to a night dedicated to romance. A date night for V-Day doesn't have to be a distant memory! Check out one of these fab NJ places offering drop-off services and Valentine's Day fun on and around the big day for the kiddos and slow down for a much-needed break with your Valentine. And for other fun stuff this month, check out our February GoList.
Parents Night Out at the Branchburg Sports Complex (Branchburg, NJ)
Saturday, February 13, 2016 6:00 pm to 10:00 pm
Catch a break while your kids enjoy a jam-packed evening filled with exciting activities. Kids will play laser tag, hang out in the arcade and compete in field games. Their night will end with a snack and a movie. cost is $30/child for members and $35/child for non-members. Sibling discounts are available. Registration is required. Call 908-203-1600 for details.

Parents Night Out at Play Your Way (Riverdale, NJ)
Friday, Feb 13, 2016 6:00 pm to 9:00 pm
Play Your Way is a fun, clean and safe indoor playground for children ages 6 and younger. They are well stocked with toys, mats and inflatables that will keep your little one busy. For more information, and to register, call 862-248-0410.
Parents Night Out at Pump It Up (Freehold & Roselle Park)
Friday, February 12, 2016, Saturday February 13, 2016 and Sunday February 14, 2016 6:00pm to 10:00pm
Plan some time alone with your sweetheart, and let the folks at Pump It Up in Freehold or Roselle Park watch your kids for you. Kids will experience four hours of safe, supervised fun. Each child will receive pizza, drinks, cupcakes and a take home craft. Kids will have a great time bouncing and enjoying a movie, while you enjoy some time alone with your Valentine. Children 4 and up are welcome. Cost is $25/child. Call ahead to make reservations, as space is limited.
Parents Night Out at My Gym (Westfield, NJ)
Saturday, February 13, 2016 6:00 pm to 9:00 pm
Make this Valentine's Day a special one. Bring your child to My Gym and enjoy a night out on the town. They are planning a fun-filled night packed with games, relays, gymnastics, stories and more. Dinner will be served and kids are welcome to wear their pajamas! Potty trained children ages 3 to 9 are welcome. Cost for members is $45 for the first child and $10 for siblings, non-members will pay $50 with additional siblings costing $15. Space is limited, reservations can be made here. For more information, call 908-317-0888.
Club Mac Valentine Party at the Middletown Arts Center (Middletown, NJ)
Friday, February 12, 2016 5:00 pm to 9:00 pm
This Valentine's Day drop the kids off at the Middletown Arts Center for their Club Mac Valentine Party. The party includes games, movies, pizza, snacks and drinks. Children ages 5 and up are welcome. Cost is $25 per child, $15 for siblings. Call ahead to reserve your spot at 732-706-4100.
Parents Night Out at Gymnastics Inc. (Kenvil, NJ)
Saturday, February 13, 2016 6:00 pm to 10:00 pm
Gymnastics Inc. offers a Parents Night Out every Saturday from 6pm to 10pm. Enjoy a night out while the kids have a blast sliding down the inflatable slide, jumping on trampolines, hopping down the 30' tumble track and playing games. Children ages 3 and older are welcome. Cost is $20 for your first child and $15 for additional siblings. Pizza, drinks and snacks are also available for an additional charge. Call 973-252-4300 to register.
Valentine's Day Dinner Party with the Jersey Four at IPlay America (Freehold, NJ)
Sunday, February 14, 2016 4:00 pm to 8:15 pm
This great event will combine a great night out for both you and your kids. Older children can enjoy the arcade and rides at IPlay (bring along a baby sitter for younger kids) while mom and dad enjoy a buffet dinner, dancing and entertainment by The Jersey Four. The band is an explosive tribute to Frankie Valli and the Four Seasons. Tickets to the Dance Party include buffet dinner with preferred seating at a table near the stage or dance floor for $54.99 or general admission table seating with buffet dinner for $49.99. Tickets can be ordered here. For more information call 732-577-8200.

Originally published February 2012