SPONSORED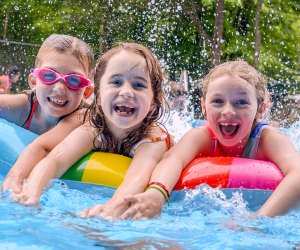 7 Awesomely Unique Summer Day Camps Fit for New Jersey Kids
Do you have fond memories of riding the bus to summer camp? How about happy days filled with sports, swimming, arts and crafts, and good friends?
Some of those same classic summer day camps are still around today, with all the fun traditions, but updated with splash parks and STEM programs. Meanwhile, there are also really unique specialty camps that we would have never dreamed of decades ago. Musical theater lovers can create sets, design costumes, and perform on a professional stage. Tennis-pros-in-the-making can learn on air conditioned courts with hi-tech technique instruction. There's even a supportive program for kids who have experienced the loss of a loved one. Academic camps make sure brains get exercised with robotics, chess, and coding classes. A Montessori program offers programs for kids as young as 2. New Jersey families are lucky to have some of the best summer camps around!
Start your search with some of the top-notch options we've listed below, including a wide arrary of half-day and full-day summer programs for kids ages 2 to 16. For even more ideas, visit our New Jersey Summer Camp Guide!