17 Free Things to Do with Long Island Kids This Winter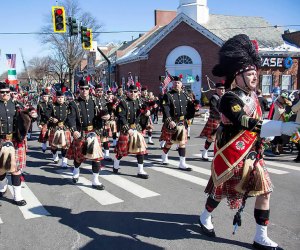 Winter on Long Island means getting creative when keeping the kids entertained and engaged. But the cost of indoor play spaces and fun zones, museum admissions, and theater can add up. So how to do it without breaking the bank? Lucky you. We've rounded up FREE events for Long Island kids and families happening this winter.
We found library events, nature walks, parks, free venues and in these uneasy times, even a parade or two.
Remember, you can always check our events calendar for FREE events by using the "free" search filter. Be sure to also keep an eye on our Winter Fun Guide as we continue to update it with more season-specific ideas like sledding and winter walks.
To get more free fun at home and in your town delivered to your inbox, sign up for our newsletters and discover all the free events and activities near you in our guide to Free Things To Do With Kids on Long Island.
Be sure to check with each venue for its COVID guidelines and requirements before heading out to any event, and read more about local public safety protocols here. Some events are getting canceled or postponed at the last minute due to the latest COVID surge, so always confirm details before departing.