Open Houses and Classes with Free Trials: After School Enrichment Options for Long Island Kids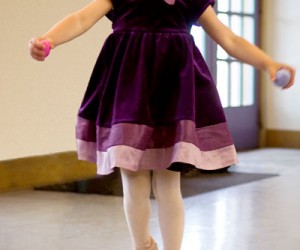 So we're back in school. We're packing lunches, going to PTA meetings. and overseeing homework. And we're probably starting to wrap our minds around figuring out some enrichment classes to fill in the gaps and/or add some sparkle to the process. Your child might attend a school with a great onsite, low-cost after-school program, which takes care of half the question already; on the other hand you might be trying to figure out the shortest distance between your house and a place to constructively use those ballet shoes. Open houses and free trial classes make the hunt for great classes a little more do-able, which is why we offer this list of some great places that offer chances to try it out for free, either in the coming weeks or - in many cases - all year long.
bubble
15 East Main Street, Babylon
Be sure to check out bubble's Open House on September 11th from 10am to 12pm.
JEI
600 Broadway Unit A, Lynbrook
JEI is offering a free trial class to all potential students until October 31st. During the trial class parents and potential students will have an opportunity to meet the teachers, take diagnostic exam in all subjects they are interested as well as receive review workbooks for practice. The Lynbrook location is also having its Grand Opening on September 20th, where there will be prizes and games for all participants.
Not Just Art
516-922-8300
Not Just Art has a caregiver & child program called Music Together for children ages birth-5years, as well as Art & Science Enrichment Classes for ages 20 months and up. There are locations throughout Nassau and Suffolk Counties, and all will be holding free sample classes in Music Together, as well as the art programs, the week of September 7th. The Fall session begins September 15, and there will also be free trials for the first week of classes. Call Not Just Art's Oyster Bay office at 516-922-8300 to schedule trials for all of the locations, and be sure to specify that you learned about the offer of from Mommy Poppins Long Island.
East Woods School
31 Yellow Cote Road, Oyster Bay
East Woods is hosting two Admissions Open Houses: Friday, September 12 and Friday, October 17, both from 9am-11am. Registration is requested, but not required. Call Amanda Laserson at 516-922-4400 or email her.
Gymboree
With locations around LI, Gymboree offers a free class so parents can test out the class of their choice.
Lyrical Children
There are multiple locations around Suffolk County, and new students are encouraged to take a free class at Lyrical during the first week of the Fall semester.
Music Together
Check out the calendar of Free Demos around Long Island.
New York Music & Arts
41 South Middle Neck Road, Great Neck
The school offers a free introductory lesson to make sure that the program and its instructors are a good fit for your child. Call 516-858-0618 to set up a date and time.
The Little Gym
The Little Gym has a few locations around Long Island, and offers a free introductory class for new students.
Photo Courtesy of Lyrical Children