Brunches, Cruises, and Breakfasts With Santa in NYC for Kids in 2021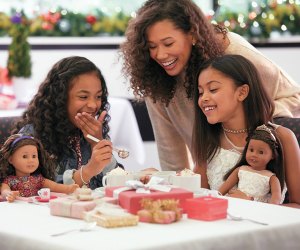 A photo with Santa can be thrilling for a little kid. But if your child wants a heartier visit with the big red guy, a tasty brunch or breakfast with Santa might be in order. We've found the best spots in New York City where families can enjoy a special holiday meal with Santa Claus, ranging from lavish spreads at Macy's to sweet treats at American Girl New York. You can even hop on a cruise with Santa!
Keep in mind, all of these events require reservations and sell out quickly. No matter which one you choose, bring your camera—and your appetite. Find more seasonal family fun in our Holiday Guide for New York City Families.