Online Robotics Camp
Young Gates - Kids Online Personalized Classes

Artificial Intelligence with Scratch Online Camp
Young Gates - Kids Online Personalized Classes

Spark Math: Free Trial Class
Virtual
Sign up for our free newsletters.
Make a Toy Slingshot Kids Craft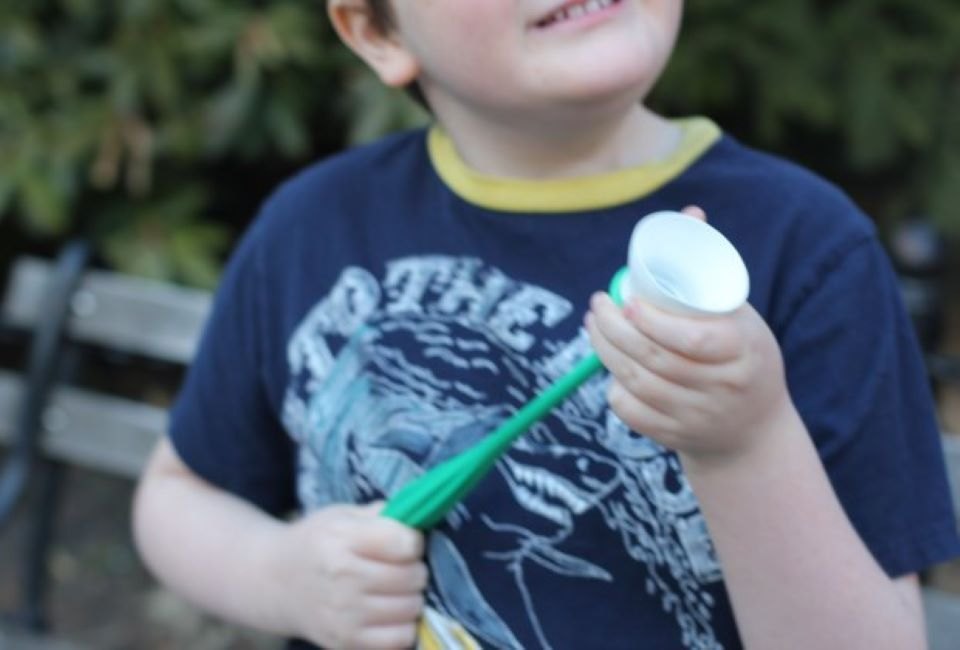 4/2/14
- By
Anna Fader
Bart Simpson isn't the only one who loves slingshots. Kids love anything that flings things across the room. This upcycled pea shooter can be made in seconds and is loads of fun. A great way to get the kids outside and running around and with the soft paper ammo, you don't have to worry about injuries.
1. Cut a plastic bottle down so you just have the mouth and a few inches. Yogurt drink bottles work well.
2. Stretch a balloon over the mouth of the bottle so it's held on by the ridged neck of the bottle.
3. Make ammo by rolling up damp newspaper into small balls.
Place a ball into the open end of the toy, stretch the balloon back, aim and release to watch your "pea" fly across the room.
This craft is from the book Great Things to Do Outside: 365 Awesome Outdoor Activities. Buy it from our affiliate Amazon and stay busy all season.
Show us what you make. Share it on Facebook, Twitter or Instagram and tag @mommypoppins so we can see your creations too!
​Find more fun things to do in Boredom Busters Activities Guide.