Family Friendly Breweries in Connecticut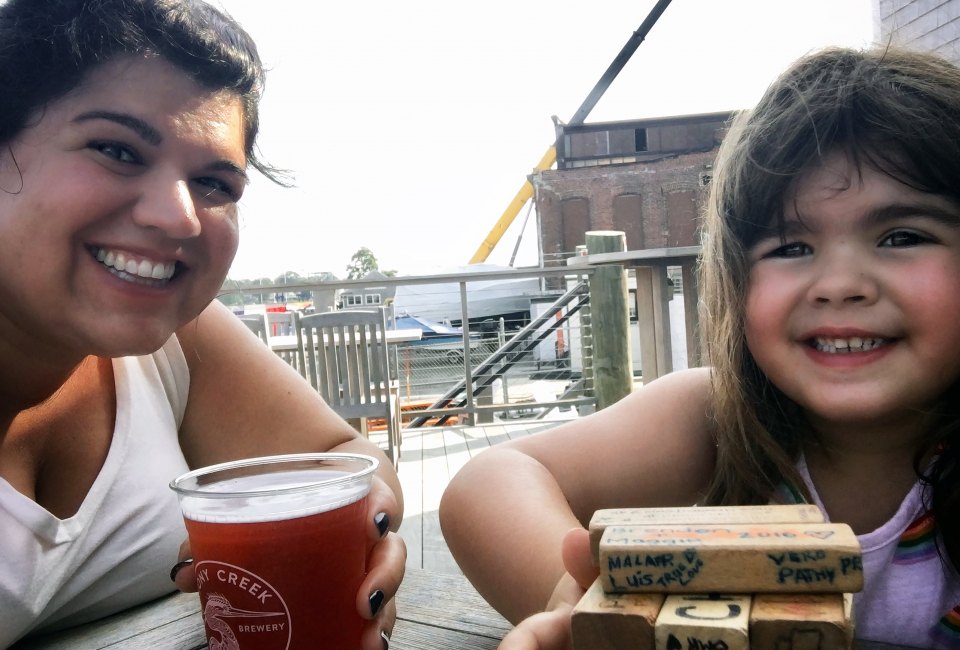 2/16/18
- By
Ally Noel
Sure, we all like to take our kid to the zoo, aquarium, library story time, or children's museum. But, some weekends I just wake up and think, "why should kids get to have all the fun?" That's where this list comes in handy - I have scoured all four corners of this fine state to compile this list of "Family Friendly Breweries".
Connecticut's fantastic food trucks are on heavy rotation at many of these establishments, but each of these breweries packs a little "something special" for families. The criteria for this list is pretty simply: 1) good beer 2) good times 3) a little "something" to entertain the kiddos while you imbibe in 1 & 2. From fun farm tours and artisanal snacks to giant Jenga and a bevy of boardgames, the breweries and brew pubs on this list have gone the extra mile to accommodate every member of your family - sometimes even those four-legged fur babies! For more info on great family restaurants make sure to check out our Restaurant Guide.
I should mention that all the Connecticut breweries on CTBEER.COM are technically "family friendly" except for one - Two Roads in Stratford. Two Roads has a pretty strict "21 or over" policy. For good measure, it's best to stick to "daylight hours" when visiting these establishments with tots in tow.
Stony Creek - Branford
This is one of our favorite summer spots - and for good reason. As it's name may suggest, this brewery offers lovely waterfront views (not to mention, the Lobster Shack across the creek). My daughter loves watching the boats meander down the Branford River. On top of that, they have a game pit complete with Jenga (or "tiny blocks" depending on your age) and a giant Connect 4!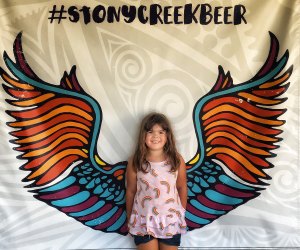 Getting her wings at Stony Creek Brewery. Photo courtesy of author.

Firefly Hollow - Bristol
First come first served pretzels from Harvest Bakery will definitely keep little tummies happy. Firefly Hollow also has a pretty steady rotation of food trucks to grab some grub from. In addition to beer, they also have craft sodas "on tap". And, if your baby is into fur babies, one look at their Instagram feed will let you know that this place is super pet-friendly.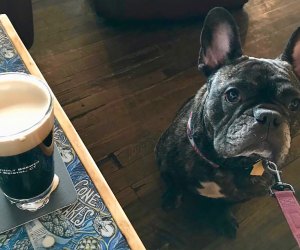 Fur babies to entertain your human babies! Images via Instagram courtesy of jeremymichaelpayne
No Worries - Hamden
Indoor corn hole can be a lifesaver in those cold months - and don't worry, No Worries has you covered. They also have a pretty impressive arsenal of board games including Candy Land and Life, and foosball!
Redding Beer Company - Redding
If homemade chips and pretzels (from the Drunk Alpaca) and soda don't scream "kid friendly" I don't know what does! This casual spot also packs in the family friendly board games - including Connect 4, Battleship, and Trouble.
Brewport - Bridgeport
Located right off I-95 in Bridgeport, Brewport is a happy marriage of two of my favorite things: pizza and beer (they also have some pretty amazing salads.) Add to that giant Connect 4, and Wellington's legendary root beer floats, and you may be in the running for parent of the year.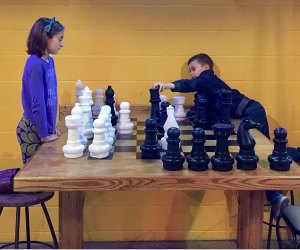 Enjoying a game of giant chess at Brewport. Image via Insagram courtesy of sarahlehgerber.

Kent Falls Brewery - Kent
Located on a the winding roads of Litchfield County, you will find Kent Falls Brewery. This brewery features a tasting room with toys for children to play with! As if that wasn't enough, in season they also offer a Farm Tour where the kids will see pigs, chickens, and how beer is made! We should note that, at the present time, Kent Falls does not have a permit to serve food, so plan for snack time accordingly.

Cheers! to a good time for the WHOLE family!

Cover photo courtesy of Ally Noel

Sign up for our free
newsletters.
Mommy Poppins is a family activity website that helps people find things to do with kids.
©
2023
MommyPoppins. All Rights Reserved.
mp-prod4-v4.32.99
We use cookies and other data collection technologies to provide the best experience for our customers.
Learn More
Sign up for the Mommy Poppins Newsletter today!