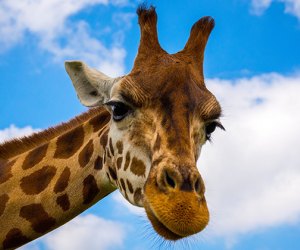 5 New Outdoor Adventures for NJ Kids This Summer
From beaches to amusements to water parks, there's no shortage of outdoor adventure in New Jersey this summer. If you're looking for something new and different to spice up your summer bucket list, you're in luck. New and improved outdoor experiences are popping up throughout the state. Check out these five fun newcomers to the New Jersey summer scene.

Photo courtesy of Hike It Baby.
Hike It Baby (various NJ locations, including Burlington County, Middletown, Morris County, New Brunswick and Sussex County)
Take a hike with your tyke through this parent group that organizes nature walks for babies and caretakers. The hikes take place at statewide locations that include parks, nature centers, waterfronts and beach boardwalks. The best part of all? The get-togethers are free for participants. Check out Hike It Baby's calendar of upcoming gatherings, complete with descriptions of the hike's environment and difficulty.
Jenkinson's Adventure Lookout Ropes Course (Point Pleasant Beach)
Soar above the Point Pleasant Boardwalk at Jenkinson's brand new, sky-high rope obstacle course. Visitors over 48 inches can conquer the zip lines, plank walk, and more than 20 more rope features, climbing up to 36 feet in the air. Adventure awaits for the younger set as well on the Sky Tykes Course. Participants must wear sneakers.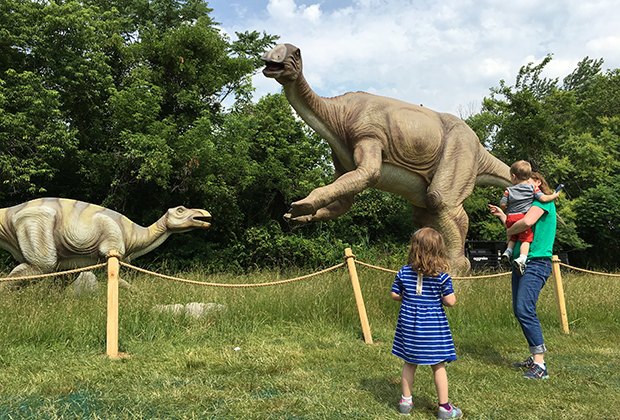 Field Station Dinosaurs. Photo by Rose Gordon Sala.
Field Station Dinosaurs (Leonia)
The dinosaurs are roaming New Jersey and have found a new home in Bergen County. Everyone's favorite prehistoric park, housing over 30 life-sized, robotic dinosaurs, just recently relocated to a new spot in northern New Jersey. Have your own Jurassic Park-like adventure with the T-Rex, triceratops and more, plus check out the park's new 3-D movie.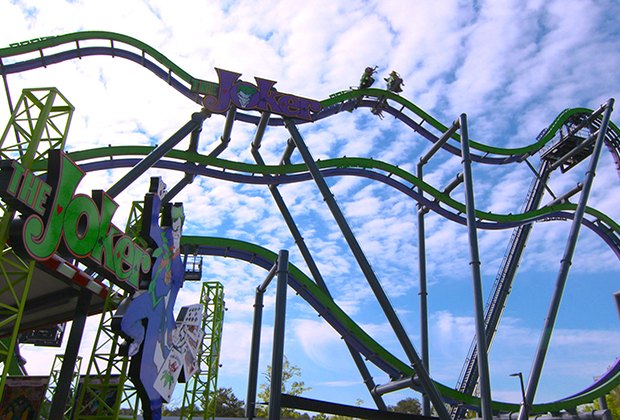 The Joker at Six Flags. Photo courtesy of the amusement park.
New Rides at Six Flags (Jackson)
Villains have arrived at Six Flags Great Adventure in the form of two new daring thrill rides. Described as "the most unique and intense attraction in park history," The Joker is no joke! Riders shoot up 120 feet in the air, then free-fall through flips and drops. Also nearby is the renamed Harley Quinn Crazy Train, the bendy, twisty junior roller coaster which is much more tame than its Joker neighbor. While you're there, stop over at Hurricane Harbor water park, check to see if the brand-new toddler-centric Caribbean Cove water play area has opened yet. It was slated for the summer of 2016.
Turtle Back Zoo Adventure to Africa (West Orange)
Get a taste of Africa right in West Orange at Turtle Back Zoo's recent addition. The scenic 3-acre arena resembles the African Savannah and houses giraffes, whistling ducks and ostriches. A shady pathway with seats surrounds the exhibit and allows visitors to relax and view the exotic animals. The giraffes can even be seen from the zoo's sedate, waterside train ride. With so many species of animals, plus free movies, and a seasonal butterfly exhibit, Turtle Back is a must-visit this summer.
Top image: See giraffes and other African animals at the Turtle Back Zoo in Essex County. Photo by sharmzpad via Flickr.