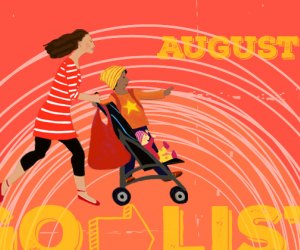 August GoList: Best Things To Do with New Jersey Kids
Sign up for our FREE newsletters to get posts like this delivered to your inbox.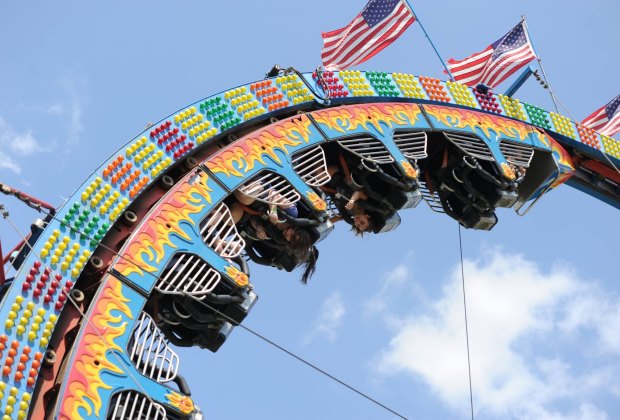 Chase thrills and see amazing sights at Warren County Farmers' Fair and Hot-Air Balloon Festival.
Warren County Farmers' Fair and Hot-Air Balloon Festival – Phillipsburg
Saturday, July 27 – Saturday, August 3, 2019
The 82nd annual Warren County Farmers' Fair is filled with good old-fashioned fair fun like tractor pulls, animal exhibits, rides, live music, and tons of tasty food. You can watch hot-air balloon launches or take a ride in a tethered balloon. A Kids' Corral offers free activities all day, including craft sessions and contests, from potato sack races to Jell-O-eating contests.
The Addams Family: Plays-in-the-Park – Edison
Wednesday, July 31 – Saturday, August 10, 2019
They're creepy and they're kooky—and they're live onstage in this ghoulish musical. Bring a chair or blanket, and enjoy a summer evening at the outdoor amphitheater.
​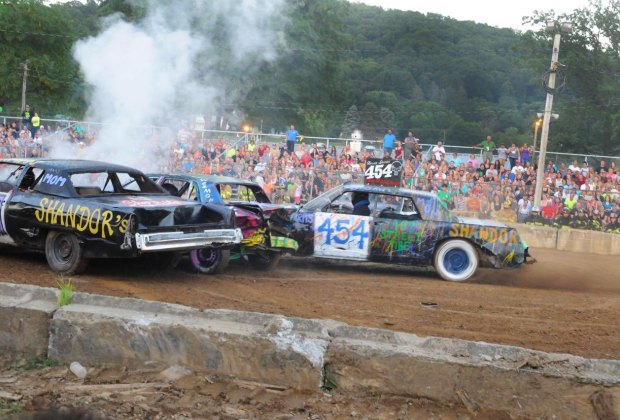 The Demolition Derby at the New Jersey State Fair provides plenty of action.
New Jersey State Fair: Sussex County Farm & Horse Show – Augusta
Friday, August 2 – Sunday, August 11, 2019
The New Jersey State Fair at Sussex County Fairgrounds features horse shows, live entertainment, carnival rides and games, exhibits, delicious food, and more. Loads of free entertainment includes a petting zoo, pig races, K-9s in Flight, a horse show, agricultural demonstrations, demolition derbies, tractor pulls, and a STEAM pavilion.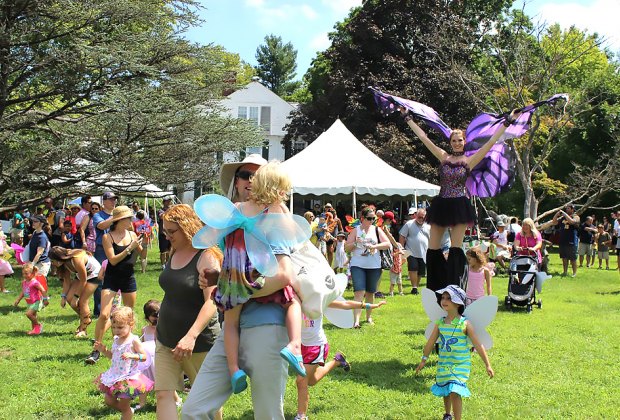 Grab your wings and join the Butterfly and Bug Parade at the Watershed Butterfly Festival.
Watershed Butterfly Festival – Pennington
Saturday, August 3, 2019
Put on your wings and flutter over to the 19th annual Butterfly Festival, held on the grounds of Stony Brook-Millstone Watershed Association's reserve. This year's event includes a train ride, nature walks, an insect zoo, live music, and the popular Butterfly and Bug Parade.
Middlesex County Fair – East Brunswick
Monday, August 5 – Sunday, August 11, 2019
Kid-friendly highlights of this year's fair include Deputy Boots & Sheriff Britches and the Ready, Set, Grow agricultural magic show. And of course, there will be rides, games, crafts, and food galore. Don't miss fireworks Monday and Sunday.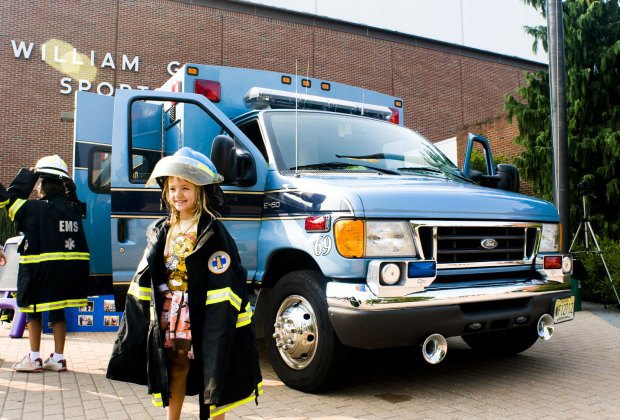 Kids can check out emergency vehicles at Morris Township's National Night Out.
National Night Out – Various locations
Tuesday, August 6, 2019
Towns and cities across the country will host free, family-friendly events as part of this nationwide initiative to foster police-community partnerships. Events typically include live music, food, inflatables, games, demonstrations, and meet-and-greets with police officers and firefighters. Just a few participating NJ towns include Piscataway, Bayonne, and Morris Township. FREE
National Lighthouse Day – Cape May and Absecon
Tuesday, August 7, 2019
Celebrate this annual event with a visit to one of New Jersey's beautiful lighthouses. Visitors to Cape May Lighthouse can make a special craft to take home, listen to songs of the sea, and meet the lighthouse keepers. In Absecon, kids can climb for free while parents can enjoy a special wine tasting and garden party at sunset.
Atlantic County 4-H Fair – South Egg Harbor
Thursday, August 8 – Saturday, August 10, 2019
Find everything you like at a county fair and more at this three-day festival, including 4-H exhibits, animal shows, model railroads, carnival rides, live music, baby and pet parades, and more.
Annual Gem, Mineral, and Fossil Sale at the Morris Museum – Morristown
Saturday, August 17, 2019
Head to the museum and take home some treasures: thousands of specimens, including overstock from the Morris Museum Collection, will be offered for sale, along with books, jewelry, and more.
Canal Day Music & Craft Festival – Wharton
Saturday, August 24, 2019
Celebrate the Morris Canal at this country fair featuring live music, regional crafts, and tasty food. Travel down the canal on a kayak or boat, check out the exotic animals at Wallaby Tales Traveling Zoo, and watch blacksmith demonstrations. The festival will wind down with a fireworks display in Robert Street Park. FREE
Chocolate & Vanilla Festival – Camden
Saturday, August 24 – Sunday, August 25, 2019
Are your kids chocolate or vanilla fans? The Camden Children's Garden dedicates this festival to two of nature's most flavorful plants. Take a tropical smell test and vote for your favorite flavor. Kids can participate in special crafts and activities, and everyone can sample chocolate and vanilla treats.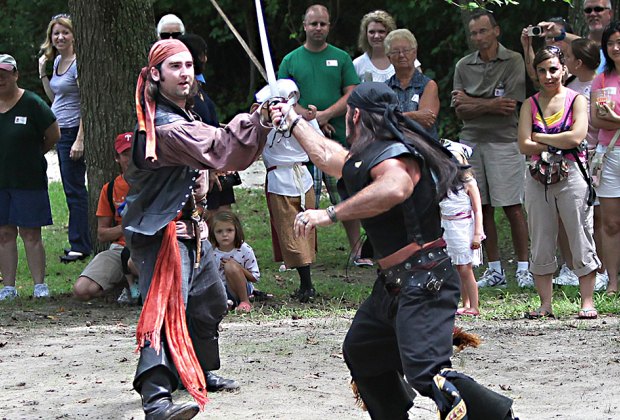 Ahoy, mateys! Seafarers' Weekend is certainly shipping up to be a fantastic time for everyone! Photo courtesy of Historic Cold Spring Village
Seafarers' Weekend at Historic Cold Spring Village – Cape May
Saturday, August 24 – Sunday, August 25, 2019
The always-charming Historic Cold Spring Village will be taken over by pirates this weekend. Come for the swashbuckling antics and stay for the the Village attractions, including original 18th and 19th-century buildings and engaging demonstrations of the trades, crafts, and lifestyles of Early America. Wrap up your visit with a stop at the Cold Spring Brewery.
Boonton Fire Department Carnival – Boonton
Thursday, August 29 – Sunday, September 1, 2019
Top off the month with rides, games, delicious food and a parade. Fireworks round out the fun on Sunday night.
Unless noted, photos courtesy of the events