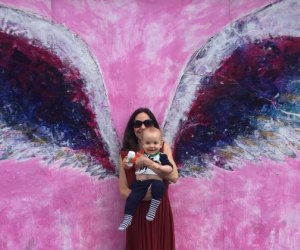 10 Fun Things To Do on Melrose with Kids (No Piercings Involved)
For most Angelenos, the stretch of Melrose Avenue between Fairfax and La Brea evokes images of uber hip twenty-somethings being punctured by tattoo needles and pierced through any number of body parts—not necessarily a destination for tots. But an afternoon meandering Melrose with kids in mind can be both family friendly and super cool. Why not revisit one of the streets of your youth with your youths in tow, and up the style factor of your LA brood? For more ideas in the neighborhood check out 25 Things To Do in Hollywood with Kids.
1. The Melrose Trading Post (Melrose and Fairfax)
Get your groove on listening to live music at the Melrose Trading Post Mainstage. Every Sunday, rain or shine, vendors hawk their wares in the parking lot of Fairfax High School. If you're in the market for vintage clothes and handcrafted jewelry, you've hit the jackpot; but for my money, the real beauty of this weekly flea market is the tunes. Snuggled up under a beautiful tree, you'll find a stage and a lawn strewn with comfy mats where parents and hipsters alike unwind. and babies clap along to the dulcet tones of local acts. Adults enter for $3 a piece, and kids under 12 get in for free. Check the website to see who's playing, or just show up and be surprised.
2. Street Art
Get Instagramming and snap a few shots of the fam in front of some truly awesome street art. If your kids are angels, there's a pair of wings on a wall right across from Fairfax High. If they're animals, take them to Where The Wild Things are on Stanley, just north of Melrose. Sports fans will love the brand new Kobe Bryant mural comprised of 413 triangles to commemorate his final game played on 4/13. You can find Kobe on the western wall of Shoe Palace, our next destination.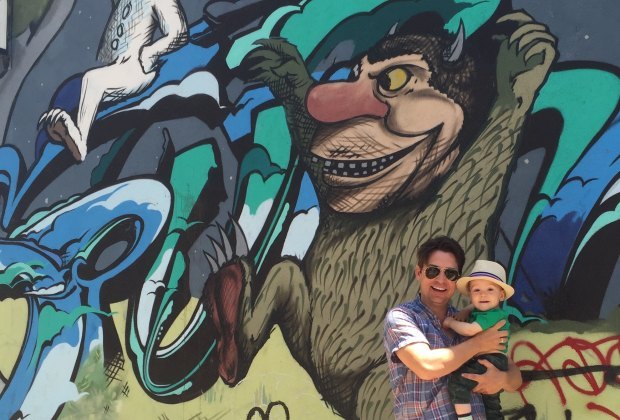 RELATED: Stars and Studios, 25 Ways To Celebrate Hollywood and Movies Around LA
3. Shoe Palace (7725 Melrose)
It's a palace of shoes, and the ultimate place to pick up some new kicks. This store is chock-a-block full of top of the line fashion sneakers, with an excellent selection of children's sizes starting as small as 1C. Nike, Converse, Puma, UGGS – the list goes on. This is one stop shopping to keep your kids' feet funky.
4. Makers Kit (7600 Melrose)
Make your own terrarium! At Makers Kit, kids (and grown up kids) choose from a wide variety of air plants, succulents, mosses, stones, lichen, geodes, and even tiny dinosaurs to create an earthy little world all their own. Projects start at $10, but for maximum creativity, budget about $25 per person. Parties of 6 or more should call ahead to make a reservation; otherwise, walk on in. It's a craft project they will have a blast doing, and—bonus!—it will turn out looking like you picked it up at West Elm.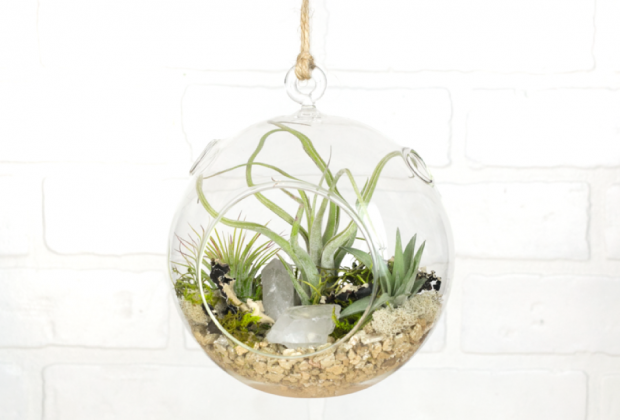 5. Greenspan's Grilled Cheese (7461 Melrose)
Grilled cheese. They sell grilled cheese. It's a no-brainer.
6. Marzo's Variety Show (7456 Melrose)
Introduce your kids to the wonder of live performance at Marzo's Variety Show. Puppeteers, musicians, storytellers, magicians, ventriloquists, and even acrobats team up to delight the whole family. Each presentation features three to four distinct acts, and there's a new show every month. Check our calendar for upcoming shows. Tickets purchased ahead of time are only $8.99, and kids under 2 are free. Applause!
7. Brooklyn Projects (7427 Melrose)
THE place to buy a skateboard. And though I see more and more fully grown adults on skateboards, I'm pretty sure it's still a thing that kids do. Brooklyn Projects is a boutique skate shop and art gallery with a gnarly selection of boards and skate fashions. Little skater dudes will love it. In the backyard, there's also a sick mini ramp frequented by skate legends and pros. If Gwen Stefani isn't in there flirting with the shopkeeper, maybe you can check it out.
8. Neveux Artisan Creamery (7407 ½ Melrose)
Turn your kids into foodies with exotic ice cream flavors like blueberry chevre and strawberry balsamic. This adorable little shop is named for proprietor and artisan ice creamologist Leo Neveux, who has a real flair for the unexpectedly delicious. Probably not the spot for picky eaters or youngsters who are already stuck in their ways, but the brave and the curious are in for a world of ice creamy happiness.
9. The Village Idiot (7383 Melrose)
Calling all hooligans. This family friendly gastro pub shows soccer on game days, has a DJ for Saturday brunch, and offers fried chicken every Tuesday. Kids tend to go for the fish and chips, and parents shouldn't miss the chef's famous soups. Mostly we love this place because the staff is always wonderful, and the food is out of this world.
10. Japan LA (7320 ½ Melrose )
OMG so cute! Meant for adults with a fetish for harajuku style and Japanese pop culture, this is the place to go if you're looking for a stuffed hamburger pillow or a plush lop eared rabbit backpack. Japan LA is a store dedicated to gifts and toys and all things cute. The clothes are not sized for little ones, but there are plenty of toys and accessories that small people will go crazy for. And if you're the kind of mom who always wanted her own adult-sized Care Bear onesie, well then you're welcome.