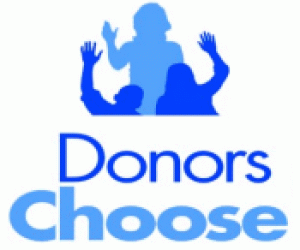 LA Unified School District Projects Get a Double Shot from Starbucks
I know - you've seen the uber-forwarded "Get two free tickets on Southwest" promise, and you remember all too well the faux "Bill Gates is sharing his fortune" email. But every now and then a too-good-to-be-true rumor comes along that is actually true, and we've got one for you. If you've heard the rumors that Starbucks and the Wasserman Foundation have teamed up to help LAUSD schools by funding teachers' pet projects - and that you, the Starbucks addict, get to choose how it happens - you have not been led astray. But you do need to get out there fast and caffeinate if you want to help your kids' school!
Starting January 23, 2012, participating Starbucks locations are distributing gift cards for use on DonorsChoose.org. If that name means nothing to you, it might to your kid's teacher; DonorsChoose is a website that allows teachers to set up online funds for classroom projects and solicit contributions to make them happen. Here's where Starbucks comes in: starting January 23, and until supplies run out, participating Los Angeles area locations are handing out $10 gift cards that can be applied to any LAUSD project of your choice. If your child's teacher doesn't have a project listed, you'll nonetheless feel good applying your free $10 donation to some other deserving LAUSD classroom project.
The card supplies are not expected to last more than a few days, so now is a great time to indulge in a Venti Macchiato for a good cause!