Shop Local for the Holidays: Independent Bookstores for Philly Families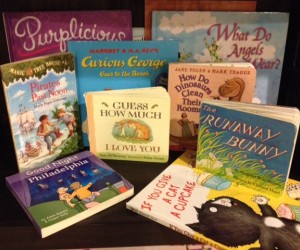 "Fill your house with stacks of books, in all the crannies and all the nooks." —Dr. Seuss
Black Friday shopping is an annual tradition for many families, but what if big-box stores and deep discounts aren't your thing? With Small Business Saturday and the holiday gift-giving season approaching, it's a great time to consider supporting our local, independent retailers.
Enter the privately owned bookstores in the area. Philly families love to visit their local libraries to borrow books and take advantage of the resources they offer. However, sometimes we just want to bring a book home to keep or give as a gift. In these cases, it's tough to beat the personal touch and charm of an independently owned bookstore. Knowledgeable, small shop owners are usually the most helpful with book suggestions for all levels of readers. They can also foster a love of reading among children though other book-related activities such as story times, meet the author events and book clubs. Some stores even have buyback programs where kids can trade in used books for a discount on new ones.
The shops on our list are either dedicated to children's books or have large kids' sections that offer programs tailored to the young ones.
Big Blue Marble

Big Blue Marble is a neighborhood bookstore celebrating 10 years in Mt. Airy. The shop has a large children's section on the first floor and a Young Adult section on the second floor as well as puzzles, games, toys, and art supplies for sale. Babies and toddlers can participate in a weekly story time. Events held throughout the year include Indies First/Small Business Saturday promotions, a "book sprite" who resides in the children's section, Kids' Literary Festival in the spring and youth book clubs.
Children's Book World

This store specializes in children's books and has a calendar filled with author events and book signings. Children's Book World host many well-known writers from Jeff Kinney (Diary of a Wimpy Kid) to Judy Schachner (Skippy Jon Jones) to Jan Brett (The Mitten). The store holds educator evenings, book fairs, used book drives and many other events to inspire reading in the community.
Twice Upon a Time Books buys and sells gently used children's books and teaching supplies. Books for babies though young adults are typically priced from just $1.50 to $3.00. The store hosts story times for children ages 0-3, music and movement classes, a play area for kids while their parents shop, and a summer reading program. The owner herself is a former teacher and always available for book suggestions.

This family bookstore has a busy event calendar with frequent story times, crafts and sing-a-longs. The shop promotes many local author events, teacher programs and family book discussions. Harleysville Bookstore has fundraising opportunities for non-profits and organizes book fairs.
The Doylestown Bookshop

This store, located in the heart of Doylestown, caters to all ages, but it has a very large children's section filled with books, games, and toys. Some events include weekly story times, author signings, and book release parties. Older children can participate in book clubs for middle schoolers or teens, as well as a creative writing workshop. The store is very active in Doylestown community events and has even hosted a summer camp for children.
Newtown Bookshop

This independent store holds weekly story time for young kids, including two stories and a craft or activity. Other events include Small Business Saturday and Customer Appreciation Day in December, both featuring store specials and children's author appearances. Newtown Bookshop hosts a summer reading program for students with book discussions and actvities - all to foster a love of reading.
This store, right outside the borough of West Chester, supports the community through promoting education, and through making charitable contribution to other local organizations. There is a large children's section for kids of all ages, and it often hosts book signings, events, story times, and other family-friendly fun.