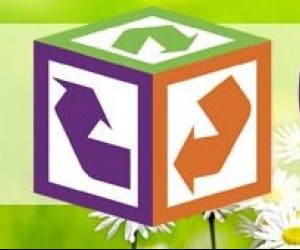 Kids Consignment Shops in Central New Jersey
Are you a savvy shopper looking to save a few dollars? It seems every day a t-shirt is covered in paint or a hemline is just a little too short. Either way, I am running out for new clothes at least once a month. A budget-friendly and eco-friendly option is to visit our local consignment shop.These unique stores offer families a way to purchase gently used clothing without breaking the bank. Consignment shops also allow for you to make money by giving clothing a second life. Every store has selling rules (dates, number of items and payback features),so make sure to check each store's website for complete details. And check out Kids' Consignment Shops in Northern NJ, as well!

Kidzsignments is central New Jersey's largest children's consignment sales event. Held in both Flemington and Edison, this semi-annual event features tens of thousands of gently-used items such as clothing, shoes, outerwear, toys, books, DVDs, furniture, infant equipment and nursery items. The next event is scheduled for March 6-8 at the NJ Expo Center. Hours are Thursday (March 6) from 9:00am to 8:00pm, Friday (March 7) from 9:00am to 7:00pm and Saturday (March 8) from 10:00am to 6:00pm.
Kool Kidz Consignment (Edison, NJ) is an Edison-based resale shop for babies, toddlers and children. This shop is open Monday through Sunday from 10:00am to 6:00pm. (732) 253-7684
Lollipop Kids Consignment and Custom Boutique (Toms River, NJ) opened earlier this month and now offers a huge selection of tutus, hair bows, toys, clothing, strollers, high chairs and customized gifts. Shop hours are Tuesday to Friday from 10:30am to 6:00pm and Saturday from 10:00am to 3:00pm. (732) 360-7793
Cottontails Children's Consignment Shop (Tinton Falls, NJ) is open seven days a week for second hand shoppers. Celebrating 20 years in business, Cottontails is New Jersey's largest consignment and resale shop for babies, toddlers, children and moms. Inventory now includes maternity, sports and dance wear, larger kids' sizes, furniture, clothing, baby gear, toys and new Melissa & Doug items. Open Sunday from 11:00am to 4:00pm; Monday/Tuesday/Wednesday/Friday from 10:00am to 6:00pm and Thursday from 10:00am to 7:00pm. (732) 542-7163
Cherry Pick Children's Consignment and Specialty Boutiques (Eatontown, NJ) specialized in new and gently used baby, children and teen clothing (sizes newborn to 16). This shop offers competitively priced clothes, gifts, equipment and accessories. Open Monday to Friday from 10:00am to 6:00pm and Saturday from 10:00am to 5:00pm: (732) 389-1112
Kid to Kid (Green Brook, NJ) is open Monday to Friday 10:00am to 7:00pm, Saturday 10:00am to 5:00pm and Sunday 12:00pm to 5:00pm. This shop resells outerwear, snow apparel, holiday dresses, accessories, swim wear as well as toys and baby equipment. (732) 529-5502
My Little Haven (Spotswood, NJ) encourages you to reuse, rethink and reduce. At this shop, you'll find high-quality goods, including baby and children's clothing and maternity goods, at incredible prices. My Little Haven donates unsold clothing, gear, toys, as well as money to local non-profit charities. This shop is open Tuesday from 10:00am to 7:00pm, Thursday from 10:00am to 7:00pm, Friday 10:00am to 2:00pm and Saturday 10:00am to 5:00pm. (732) 251-0510
Milk Money (Princeton, NJ) is located in downtown, historic Princeton. Open Monday, Tuesday and Wednesday from 10:00am to 4:00pm, Thursday from 10:00am to 7:00pm and Saturday 11:00am to 4:00pm. This children's consignment store, featuring children's high end designer apparel, is now available online 24/7. (609) 921-1665