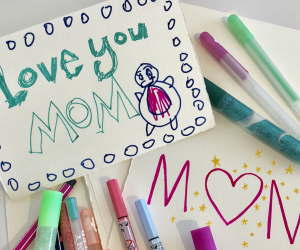 Mommy Freebies! Free Stuff for Los Angeles Moms on Mother's Day
Hopefully someone is making brunch reservations for you this Mother's Day—but what to do with the rest of the day? Well, there's nothing like feeling appreciated, and what says, "We appreciate you, Mom!" better than free admission (or a free meal, free champagne, or free joust)? Check out these places around town where the free carpet is rolled out just for mamas on Mother's Day.
1. Medieval Times
If Mom really wants to be treated like a queen, take her to see some jousting and feed her some turkey legs. Medieval Times in Buena Park will treat. Use the code MOM19 when purchasing another full-price adult ticket for any show APril 29-May 12, 2019.
2. Dodgers Stadium
For the mom who loves baseball, the Dodgers are playing at home this Mother's Day; moms attending the Washington Nationals game at Dodger Stadium get a gift of a Mother's Day scarf.
3. Santa Monica Playhouse
Mom gets a free ticket to the family show Dorothy's Adventures in Oz on Mother's Day weekend. Free tickets are only available by phone, at 310.394.9779; mention Mommy Poppins to get the free ticket!
4. The GRAMMY Museum
The museum that's guaranteed to put a tune in everyone's head gives Mom free admission on her special day.
5. Mission San Juan Capistrano
The Jewel of the California missions invites Mom to enjoy a visit for free. Its kind of like giving her a jewel, right...?
6. ​TCBY
Mmmm...The Country's Best Yogurt participating locations have a free cup of fro-yo for every mom who comes in. (limited to first 6 ounces, good on Sunday, May 12 only).
7. Wienerschnitzel
You're a mom? Prove it! The hot dog chain is giving away a free chili dog, small fries, and small soda to all who can show their mom status. Bring in the kids, show off a family photo (or photos, plural, in most cases), or tell the story about that time the kid needed rescuing after climbing the you-know-what near the you-know-where.
8. Fogo de Chao Brazilian Steakhouse
At both locations (Downtown LA and Beverly Hills), moms dining on Mother's Day get a return engagement, with a complimentary dining card for their next visit. Restrictions apply, and dinner pricing is all day.
9. Ruth's Chris
If Mom loves a good steak, take her out for the best one around. The meal isn't free, but there is a $25 gift card for her to take home as a Mother's Day present, so she can return another day.
10. Lucille's Smokehouse BBQ
Another restaurant giving Mama a bonus gift with her meal is Lucille's; when she finishes licking her fingers, Mom gets a $10 gift card.
11. Latino Chamber of Commerce
For a straight-up free lunch, Mom can't beat the invitation from the Latino Chamber of Commerce of Compton & Bell Garden, for a free luncheon on the Friday before Mother's Day. Reservations are required.
12. Westfield Culver City
Finally, for a free gift that the kids can take credit for, head to Westfield Culver City, where Art Rebel helps kids create succulent planters for Mother's Day gifts (reservations required).
Happy Mother's Day from Mommy Poppins!
Top photo courtesy of Malibu Country Mart