Stamford Museum and Nature Center & Essex Steam Train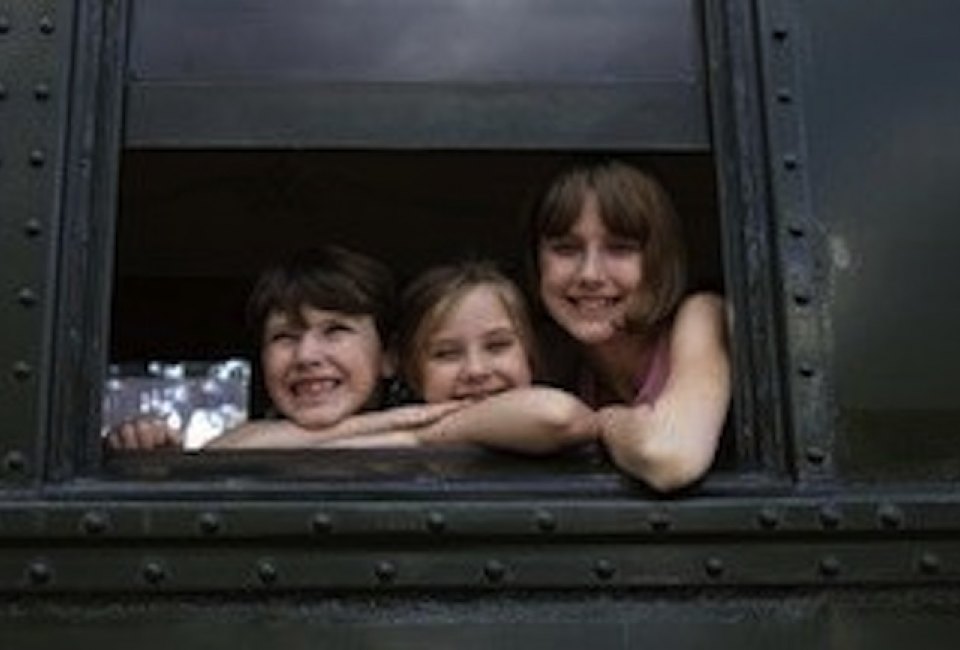 7/30/15
- By
Mary Beth Lawlor
August is here and I don't know about you, but I need to spice things up around here. Before we know it, the kids will be back to school and I'll be regretting the places I should have taken them but didn't. In order to make the most of summer before all of this freedom disappears we have rounded up our favorite places to take a Day Trip in and around CT.
Stamford Museum and Nature Center
39 Scofieldtown Road Stamford, CT 06903 203.322.1646

This 118-acre site consists of the Heckscher Farm, 80 acres of nature trails (including Wheels in the Woods universally accessible trail, which is great for strollers), Nature's Playground, Otter Pond, Bendel Pond Picnic Area, and the Animal Embassy.

The kids will love watching the North American River Otters play in Otter Pond and the farm animals on the 10-acre working farm; take time to enjoy the jungle gym area, which is nature-inspired with a climbable spider's web, a tree house with a lookout, slides, a bouncing bug, a moving bridge and a hawk's nest.

In the center of all these activity areas is a seating area with tables for picnicking or projects;benches also are built into the hillside, so plan to relax with a picnic lunch. There's also a country store where the kids can buy some old-fashioned candy.
Essex Steam Train and Riverboat Ride
1 Railroad Avenue Essex, CT 860.767.0103

There are quite a few train museums in Connecticut, but if your child loves everything trains, nothing beats an actual train ride! And we're not talking some piddly ten-minute ride up and down a small stretch of rail—this is a two-and-a-half-hour journey that begins at the historic 1892 Essex Station for a 12-mile, narrated round-trip into the heart of the unspoiled Connecticut River Valley—designated "one of the last great places on earth" by the Nature Conservancy.

The steam locomotive takes riders to the Deep River Landing, where passengers are escorted onto the Becky Thatcher riverboat for a 1¼- hour cruise along the Connecticut River. The boat passes by historic sites including Gillette Castle, Goodspeed Opera House, and the Haddam Swing Bridge. Upon return to Deep River Landing, the steam train welcomes passengers for the return trip back to Essex Station.
Of course, NYC is just a skip hop and jump away and at Mommy Poppins NYC you can find lots of great activities going on there each and every day as well.
By Sheila Hageman on 7/11/11.
Places featured in this article:
---
Stamford Museum and Nature Center
---
Essex Steam Train and Riverboat Ride

Sign up for our free
newsletters.
Mommy Poppins is a family activity website that helps people find things to do with kids.
©
2023
MommyPoppins. All Rights Reserved.
mp-prod4-v4.32.99
We use cookies and other data collection technologies to provide the best experience for our customers.
Learn More
Sign up for the Mommy Poppins Newsletter today!