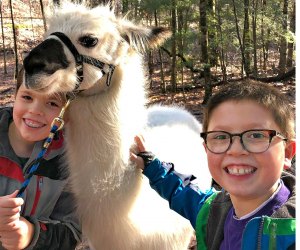 Things To Do in Connecticut this Weekend: Stamford Parade, Family Volunteering, Holiday Lights
It's the last weekend before Thanksgiving, Black Friday, and the official start of the holiday season. But before you begin your annual gift-shopping in earnest, make sure to take some time out to give back to the community and have a little family fun. This weekend there are several volunteer opportunities in Stamford, Bridgeport, and New Canaan. If you simply can't wait to start getting into the Christmas spirit, check out the annual Fantasy of Lights, with 60 animated displays containing over 100,000 lights in a mile-long display. Of course, there's the annual Stamford Parade Spectacular, too.
You'll find all sorts of holiday fun recommendations in our Holiday Fun Guide. For even more ideas, make sure that you subscribe to our free, weekly newsletters and follow us on Facebook and Instagram so that you won't miss any of the fun. Have a great weekend!