Budget Weekend Getaways for Boston Families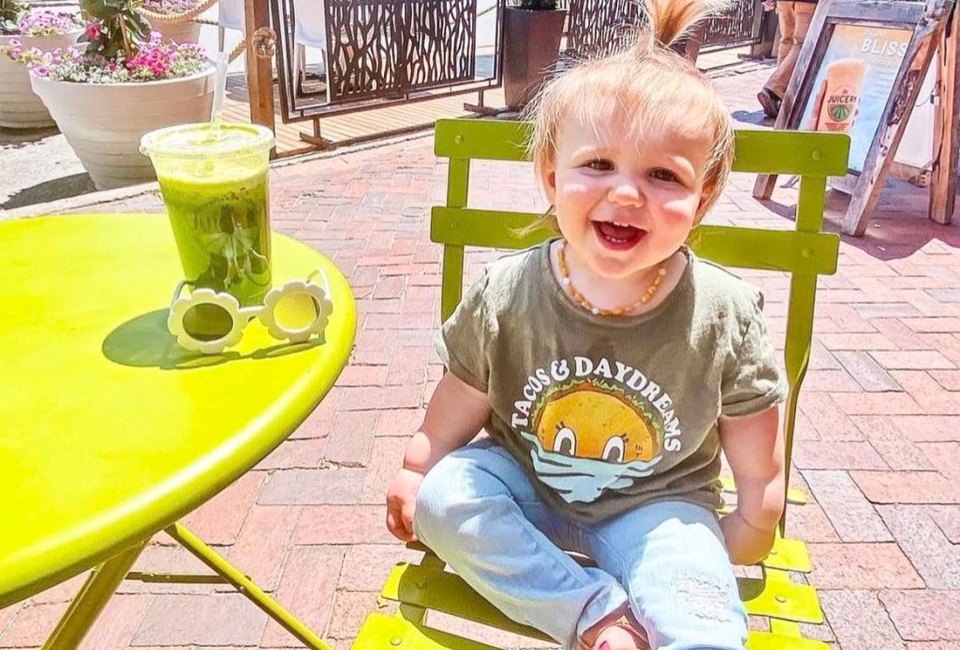 4/14/23
- By
Michael Del Llano
Budget weekend getaways for Boston families are great for maximizing fun with minimal expense. From hiking in nature preserves in the Berkshires to days at the beach on Cape Cod, Boston families can fill a weekend trip with all kinds of fun. With low-prices (and even free days), Greater Boston's top attractions can be enjoyed on any budget. That goes for the historic sights in Boston to the museums of Springfield. Check out our tips for trips that won't blow the family budget, and see our top picks for budget weekend getaways.
For more great budget friendly activities, see our guide to Free Museums Near Boston To Visit with Kids.
Budget Weekend Getaways for Boston Families - The Basics
Booking ahead will typically ensure the best rates on accommodations. You can save time (and filter for lowest prices) with metasearch sites like trivago.com and Kayak.com. However, some deals can be found at the last minute with sites like hoteltonight.com. Last minute cancelations can open up opportunities for deals on vacation rental sites like airbnb and vrbo.
Many hotels offer breakfast as part of the rate, so it's worth factoring that into the total cost. And a hotel with a pool covers hours of entertainment! You can often find a better deal by staying a little further from the action. A waterfront hotel will invariably cost more than one that's a short walk from the beach.
Camping is often the best deal for overnight stays—provide you have the equipment. If you don't, see if friends or family have some you can borrow.
Don't forget to check your membership discounts. Everything from AAA to your credit cards or union membership can provide discounts to lodging and activities. And local libraries often have passes for area attractions.
Budget Weekend Getaways for Boston Families - Near Boston

Boston has history, fun attractions, and some great deals for families! Bunker Hill Monument photo courtesy of the Boston National Historical Park
Boston hotels can get pricey, especially during certain holidays, there are always budget-friendly options. Low-rate websites like Hotwire.com help families find rooms at a reasonable price. Staying outside the city is an option, as Boston has great public transportation. Boston is renowned for being a walkable city. It's full of history, exciting outdoor spaces, and lots of free or low-priced attractions, like Bunker Hill and the USS Constitution.
Salem would never be considered a budget getaway in September or October, but Witch City can satisfy Halloween fans all year long. The city's many shops, restaurants, and historical sites will keep the family entertained. And the nearby communities of Danvers and Peabody have lower-priced lodgings most of the time. Winter Island/Waikiki Beach Park offer great camping spots for low-cost accommodations.
3. Worcester
Worcester is home to the Ecotarium and a phenomenal art museum where kids get in free. Swing by Bancroft Tower (also free) and feel like you've stepped into the Middle Ages—or a Harry Potter story. Baseball fans can find major-league fun at family-friendly prices at Polar Park, where the Worcester Red Sox play. The city has several good hotels, as does nearby Auburn.
4. Plymouth
Plymouth has miles of beaches, and acres of state forest. Sites like Plymouth Rock are free. A bundled heritage pass lets families see Plimouth Pawtuxet Museums, the Mayflower replica, and more. Nearby Middleborough has good budget-friendly hotel options, too. And campsites like Sandy Pond have some cool digs at a low price.

State parks and historical museums are great destinations for families on a budget. Photo courtesy of Custom House Maritime Museum
Newburyport combines the charms of a small city with the outdoor beauty of a coastal community. The city is also home to a wide variety of free festivals, museums, and historic sites. Plum Island has some of the region's most stunning beaches. And nearby Salisbury and Seabrook, NH have more beaches and a number of hotels and motels. The Pines Camping Area in Salisbury has great rates and amenities for campers.
Budget Weekend Getaways for Boston Families - Worth the Drive
6 Springfield
From the Dr. Seuss Museum to the Basketball Hall of Fame, Springfield has something for everybody. The Dr. Seuss Museum is one of 5 attractions bundled into one very low price. The Dr. Seuss sculpture garden is also free. With all those deals, you might feel like splurging. And Six Flags New England is right down the road!
Narragansett has enough attractions to fill several weekends. From the beaches to the towers, and Point Judith Lighthouse, the sights are many and free. Spend some of those savings on some incredible seafood! Compared to nearby Newport, the hotels in Narragansett are a steal. And Fisherman's Memorial State Park has camping facilities.
Providence is another walkable New England city with history, dining, and family activities. Free Play Arcade has family day on select Sundays, with unlimited video games for one low price. Rhode Island's capital has one of New England's finest zoos, and the surrounding Roger Williams Park is perfect for picnicking!

Mother Nature provides some of the best attractions for families on a budget! White Mountain photo courtesy of Clementina Verge for Mommy Poppins
New Hampshire's White Mountains have it all, from hiking trails to amusement parks. Story Land amusement park remains a family favorite, and you can save by purchasing tickets in advance. Booking White Mountain accommodations early can secure a low-cost hotel. And campers can find very reasonably-priced rates for most of the year.
10. Berkshires
From the central city of Pittsfield, families can explore the natural wonders of Western Massachusetts. The region has extensive hiking trails and camping opportunities. Stockbridge is also home to Tanglewood, the performance center where families can enjoy a picnic and a show; tickets are as low as $24.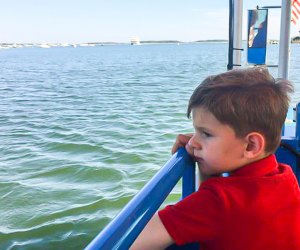 Cape Cod delivers aquatic activities, amazing seafood, and lasting memories. Photo courtesy of Visit Cape Cod
Sure, upscale communities like Chatham can get pricey, especially in the summer. But there are budget weekend getaways to be found on the Cape, particularly outside of the summer season. You can find the best prices on lodging if you stay at one of Cape Cod's camping sites. Cape Cod has plenty of affordable fun, from beaches to ice cream and rounds of mini-golf! There are also state parks and wildlife refuges where the family can spend the day exploring nature.
Click Here to Sign Up!