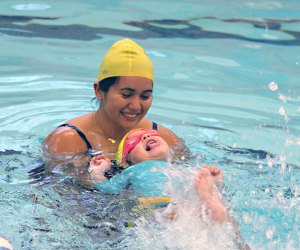 Indoor Swimming Pools with Day Passes for Westchester Families
If you're wishing for warm weather, channel some summer fun and head to an indoor swimming pool! While you might have to book an overnight to jump into one of the many hotel pools in Westchester—or head to a favorite indoor water park nearby—there are other spots that offer day passes that include indoor pool access. We've rounded up a few below.
Looking for even more winter activities? Check out our Winter Fun Guide—and be sure to sign up for our newsletters!
This 50,000-square-foot gym houses a pool—and an indoor water park, with water slides and more. Non-members can spend the day at the facility, which also features fitness classes, for a fee of $30 for adults and $20 for kids. If you do decide to join, Level Fitness also offers swimming and basketball lessons, birthday parties, and more.
RELATED: 9 Indoor Water Parks Perfect for a Warm Getaway Near NYC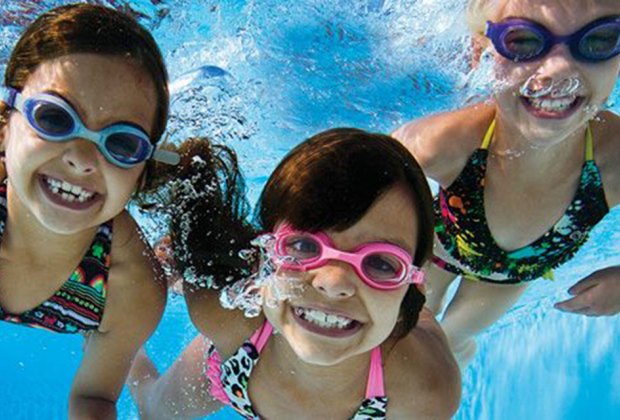 Life Time Athletic's zero-entry pool makes it a great choice for little ones. Photo courtesy of the club
The indoor pool at Lifetime's Harrison location is zero-entry, making it great for little kids—and there's also a mushroom-shaped sprinkler that kids of all ages will love. While there, families can also have lunch in the cafe. (You don't need a day pass for the cafe if you're just there to eat.) Day passes for non-members are $50 for adults and $30 for kids under 12.
There's plenty to do at this fitness center to keep families busy for the whole day. That includes all indoor facilities—everything from swimming in one of two indoor pools (one is a lap pool) to fitness classes to eating at the on-site Valerio's restaurant, where you'll find salads, burgers, wraps, and more, as well as a kids' menu. Tennis is a separate fee, and day passes are $25 for adults and $12 for kids under 12.
For families looking for different swim options, this Rye mainstay—which has two pools and a number of Family Swim times—might be the way to go. Guest passes are available for non-members and are $20 for adults and just $5 for kids under 17. Just note that you'll need to wear a swim cap—and you can only get 6 guest passes per year. You can also check out the Yonkers YMCA, where the guest fee is $10 for adults and $5 for kids.
Another idea: If you're thinking of joining a gym with a pool, they often offer free trials to check out the facilities.