Fun Outdoor Classes for Kids in Westchester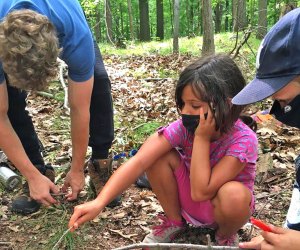 Looking for classes for kids with built-in social distancing and great ventilation? A number of local Westchester businesses have successfully pivoted during the COVID-19 shutdown to offer children's classes in an outdoor setting. These are in addition to classes that are typically held outdoors, such as horseback riding lessons.
While many businesses have not yet announced their fall schedule (when more offerings are expected), there's still time this summer to take advantage of some ongoing programs for kids. Read on for our list of 13 sources for outdoor classes for kids, ranging from art and music class to soccer and nature programs. Find online classes and more virtual entertainment options in our Poppins@Home platform.
In addition to the listings below, the Village of Larchmont Recreation Department has enlisted numerous area providers to lead outdoor workshops in Flint Park through mid-August. Residency in Larchmont is not required to participate. The extensive offerings include art programs, nature education, sports, fitness, and more, from providers including One River School of Art + Design, Balance Yoga & Wellness, Beadz, Plaster Palace, Sheldrake Environmental Center, and more.
Please note that the addresses that appear at the bottom of this post are those of the permanent locations of these businesses; the addresses of the outdoor classes will vary.