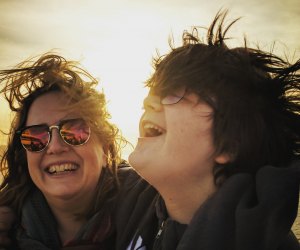 New Discovery at Sea Brings Science and Nature Themes to Princess Cruises
Cruises are fun. How can you beat a giant floating resort with entertainment, amusements, unlimited food, and fun at every turn? And that's just on the ship. My favorite part of a cruise is waking up in a new location to explore.
Now, Princess Cruises is bringing more joy of discovery to your next vacation at sea with a new partnership. Teaming up with Discovery Channel, new Discovery At Sea excursions and on-ship programming bring to life the nature, wildlife, and history of each destination. We were hosted on the Grand Princess, sailing year round from San Francisco, and the first ship to offer the new Discovery at Sea programming.
Here's a video preview of our trip:
The kids loved the redesigned activity clubs offering hands-on science programs and games inspired by shows like Mythbusters and Shark Week, discovery themed activities like Shark Hunters interactive scavenger hunt, Mythbusters science projects, and Just Squiddin' Around, a chance to learn squid anatomy in a whole new way. The brand new clubs are separated into three age groups (3-7, 8-12, and 13-17) with appropriate programming for each group, but the whole family can take part in the scientific learning with instructor led stargazing on the top deck and other encounters that let families learn more about the nature and history of their destinations.
Off ship Animal Planet and Discovery exclusive themed excursions take families to educational nature and science themed spots with informative tour guides. Zipline the High Sierras, Snorkel in the Sea of Cortez, or take the Ocean and Orca Exploration Cruise in British Columbia. So far no Shark Week excursions. Phew!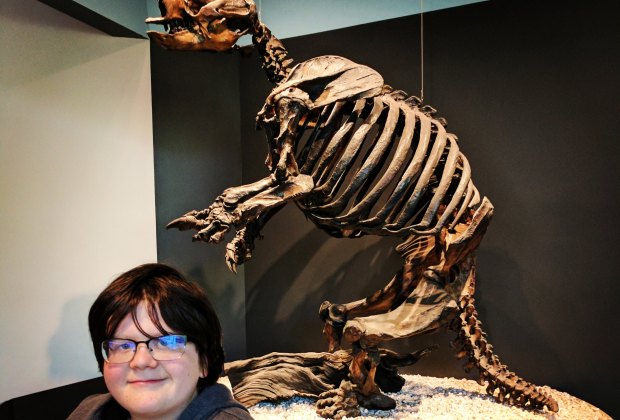 We visited La Brea Tar Pits in Los Angeles, a new Discovery themed excursion.
Our Discovery at Sea cruise was a vacation we won't soon forget. All the comfort, fun, and indulgence of a Princess Cruise was duly enhanced by the fun educational programming and enriching shore excursions and kids club activities. It's true: the best travel is always about discovery!
Discovery at Sea programming is now on all ships. Newly designed activity centers are rolling out fleet-wide through 2018. Sign up for discount alerts and find out more at princess.com.
All photos and video created by author. Copyright Mommy Poppins 2017. All Rights Reserved.