SPONSORED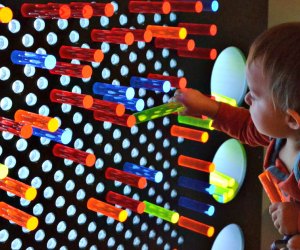 The Liberty Science Center Celebrates 25 Years With Exciting Changes
It's no wonder Liberty Science Center has become a New Jersey mainstay for nearby parents and kiddos. Did you know the 300,000-square-foot educational center on the Jersey City bank of the Hudson is already celebrating 25 years of non-stop learning, playing, and exploration on January 23rd? And the much-loved museum isn't letting this major milestone pass by quietly either. Instead, it's rolling out a whole slew of improvements, entirely new exhibitions, and exciting upcoming events.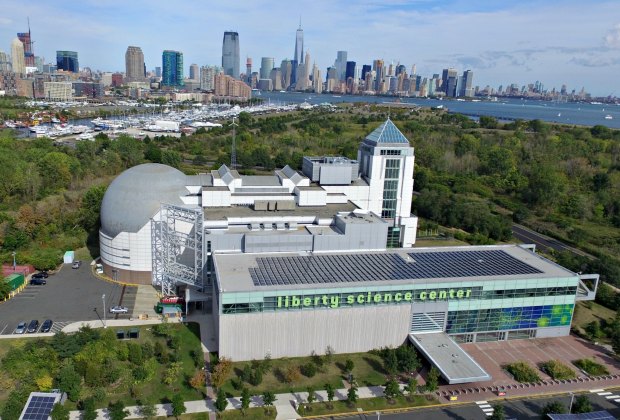 For starters, space-lovers will go wild for the brand new Jennifer Chalsty Planetarium and LSC Giant Dome Theater, which has already been transformed from the iconic IMAX theater. With an 89-foot wraparound screen and digital projection system that produces literally trillions of colors, it's the largest and most technologically advanced planetarium in the Western Hemisphere — with only three others in the world that are bigger. Now, guests of all ages can take a fast-paced 45-minute trip through the galaxy in "Wonders of the Night Sky," tour the planets of the solar system with a 30-minute film and live presentation in "To Worlds Beyond," or even explore the night sky with Big Bird and Elmo in "One World, One Sky," all from the comfort of the newly-renovated theater.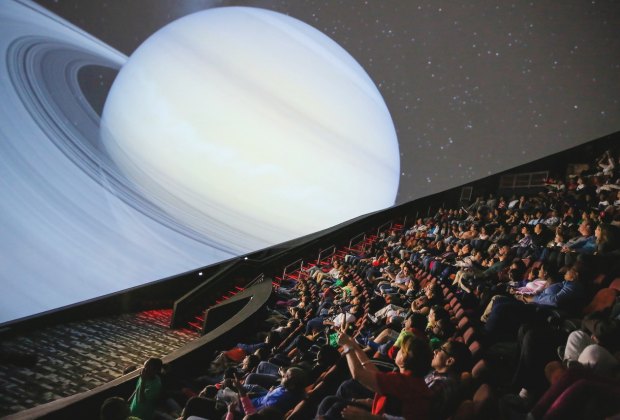 The Jennifer Chalsty Planetarium
While the planetarium might be the largest new addition to the museum, Liberty Science Center has plenty more in store to celebrate the big two-five. The learning center will soon open the Weston Family Lab for Earth and Space Exploration — an exhibition and state-of-the-art laboratory classroom that will feature Science on a Sphere. Created by researchers at National Oceanic and Atmospheric Administration (NOAA), the Sphere is a six-foot diameter suspended electronic globe that will enable visitors to track hurricanes, tropical storms, tsunamis, earthquakes, and volcanoes, as well as "atmospheric" events on other planets and moons. So, instead of spending a rainy day splashing in puddles, you and your aspiring scientist can actually come learn all about storms and follow them across the globe in real-time.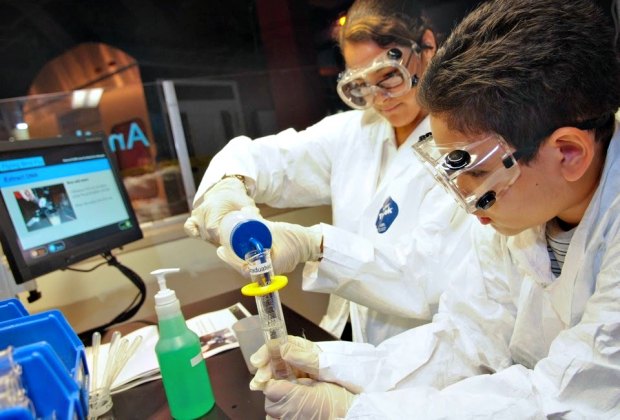 Meanwhile, "Sapiens 2.0: Will 100 Be the New 60?" is under development. This highly interactive exhibition will bring the ever-evolving science of biotech to visitors, who will be able to do seemingly futuristic things like 3-D print their own tissue scaffold and use specialized headsets to control prosthetic limbs with their minds. Sure beats that make-believe doctor's kit you've got at home, huh?
Energy Quest
With more than 650,000 students, teachers, parents, and other guests passing through the museum each year, work is also being done to keep some of the most popular exhibits in tip-top shape. In fact, some fan-favorites that have been around since the center's 1993 opening have already been improved, including the third floor's buzzing honey bee hive, the creature-filled fish tanks in Our Hudson Home, and the hands-on Energy Quest exhibit. The Center for Learning and Teaching has also been expanded to include a Maker Space and Innovation Lab, where schools and families can learn robotics, coding, video game development, 3D printing and more.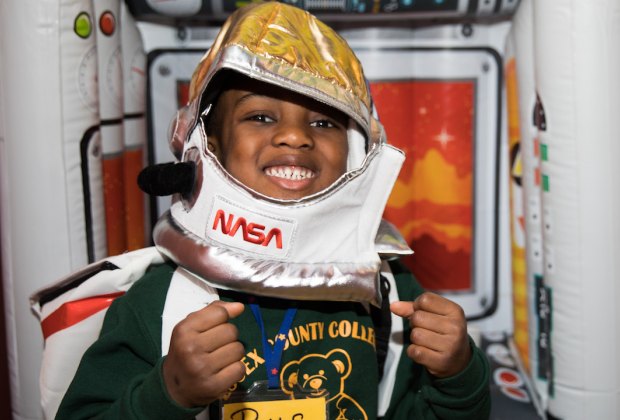 Become an astronaut on Space Station Liberty
It's a great time to go see what's new at Liberty Science Center and celebrate the museum's on-going mission to inspire the next generation of scientists and engineers! Use the Plan Your Visit tool to find the best admissions package for you and your family, and don't forget to take a sneak peek at all of the exhibitions, films, and events currently going on at LSC before making the trip.
Photos courtesy of Liberty Science Center