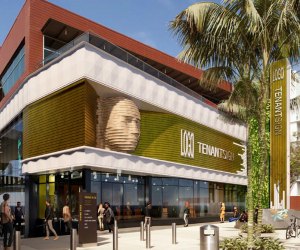 Tyra Banks' New Modelland in Santa Monica: Will It Be a Place To Bring Kids?
Model Tyra Banks is opening a theme park in Santa Monica—Santa Monica Place, to be exact—based upon her 2011 YA book and decades as a top model. While details about what the 12,000 square foot attraction will include are still vague right now (the space is due to open later this year), the hype is big, and your America's Next Top Model-addicted kids may already think they want to go. The question is whether you will want to take them.
Banks has done a few interviews, and we've got an idea of what not to expect —namely videos of real models walking the catwalk. "That's low hanging fruit. This is bursting the door open and redefining what a model is. It's all about inclusiveness," she told WWD. Banks promises that "men, women, families, all generations can come and enter this model world for a day, have a fun shopping experience, and an eventful meal."
To Variety, Banks elaborated, "Modelland is going to be a place where the modeling world meets fantasy, meets entertainment, meets technology, meets retail, meets dining, meets … your fiercest best self you could ever imagine. From the beginning, when creating this attraction, I wanted Modelland to go beyond just a place to go to, but to be a place to feel emotion. You have to go there, you have to be part of it, and you have to interact and focus on yourself. It's all about you. Of course, there will be an elevated social media component that will allow for our global community to engage and get delightful tastes of Modelland... All types of beauty—men and women, young and older—are invited to transform into the dream version of themselves. When people leave Modelland, we want them to feel overjoyed and empowered."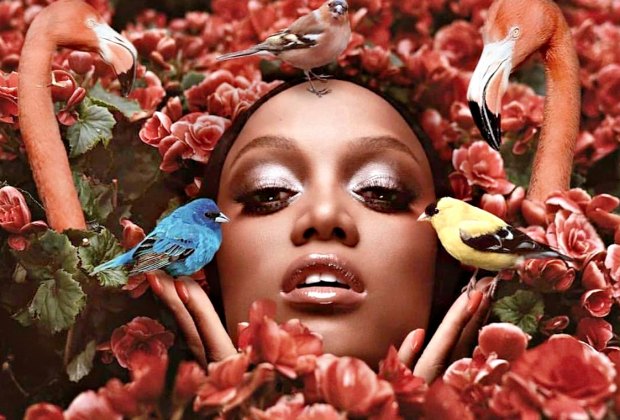 Photo courtesy of Tyra Banks/Instagram
The top model also says she's inspired by Disneyland, "a place I went to a lot as a child." Modelland as she sees it is a multi-level amusement park—a fantasy-based and interactive experience. Guests will be able to wear custom-created pieces crafted by Hollywood costume designers and stylists, and Modelland merchandise will be available for purchase (no surprise there) alongside other as yet unnamed brands.
So, got a clear picture of Modelland? Yeah, we don't either.
If anything gives us pause, it might be the emphasis on shopping and selfies (while teens will be all over it, some may hesitate to take younger kids) plus the source material. When the "Modelland" book came out, it was so bizarre many found it hard to read (for a NSFW review, a funny one can be found here), and it doesn't bode well for a theme park. While it might be visually stunning, I'm not expecting any of this to make much sense either.
While we're curious about Modelland, we think this might be an outing for older kids who will appreciate what is likely to be a weird but eye-catching (and iPhone-catching) outing. One thing seems sure: it's not likely to be your average day out at the mall.
Santa Monica Place
395 Santa Monica Place
Santa Monica, CA 90401