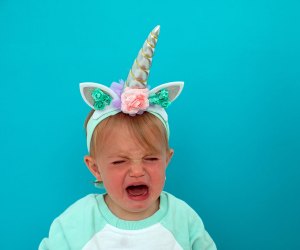 Halloween 2020: Trick-or-Treating Is Canceled in LA County, So What CAN We Do?
The news has been spreading faster than a wildfire in a Santa Ana: Halloween trick-or-treating is canceled. After going full pandemic Scrooge on us and officially banning trick-or-treating, Halloween parties, and most other ways that we entertain our kids in October, the Los Angeles County Department of Health has actually responded to public outcry by slightly walking back some of these activities to "not recommended."
Either way, once we've established what we can't do, how about what we can? Tickets for that super cool Stranger Things Haunted Drive-thru sold out so quickly they're now booking for January. But fear not: there are still some major Halloween events in October, even if we don't ring doorbells or throw Halloween parties.
If you want the full run-down of what we can't do, the LA County Health Department's official Halloween Guidance is here, but the short version is:
1. Door-to-door trick-or-treating is not recommended.
2. Trunk-or-treating events are not recommended
3. Halloween parties with non-household members (indoors or outdoors) are not permitted.
4. Carnivals, festivals, and haunted houses are not permitted.
So what does that leave? The county suggests events like Halloween car parades, drive-through haunts, art installations, movie nights, and drive-in-treating. The good news is we're hearing about some new and exciting Halloween happenings, created especially with these limitations in mind:
For more Halloween events as they come in, keep checking our event calendar.