Getting Started with Ice Hockey: Classes and Leagues at Rinks around LA and the Valley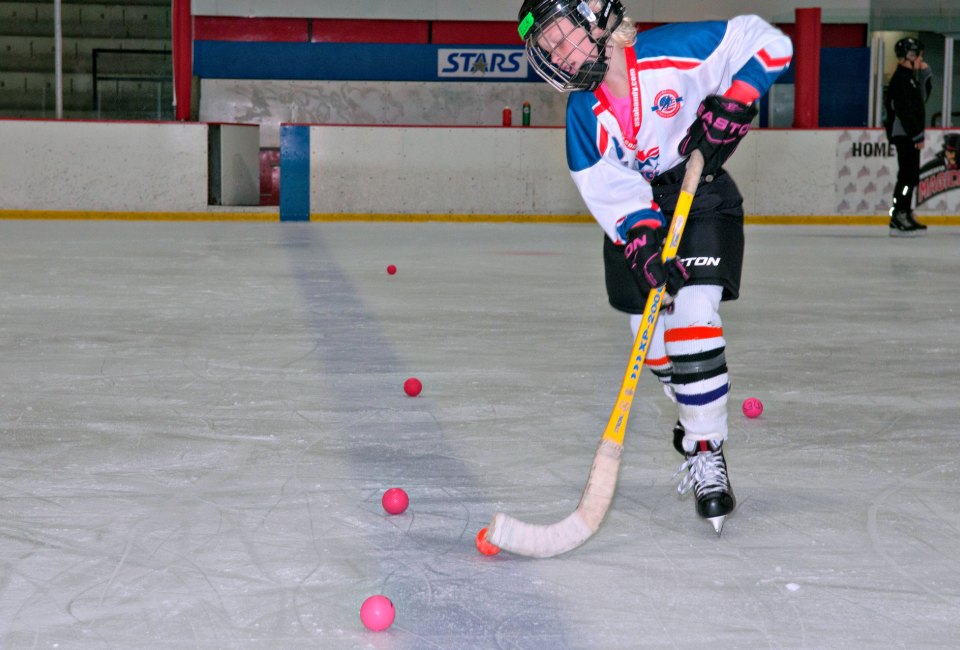 1/23/18
- By
Roberta B
Playing hockey on the local pond? Yeah, that'll happen when the Valley freezes over. But just because our kids can't go out back to hit a puck around like their snow-bound counterparts on the East Coast doesn't mean they can't get the ice time to pursue their Olympic hockey dreams -- the LA area produces some of the top figure skaters and hockey players in the country. Here are some top spots for kids to hit the ice and hone their hockey technique.
Toyota Sports Center
555 North Nash Street
El Segundo, CA 90245
310.535.4400
The official training center for the Los Angeles Kings, Toyota is the LA rink for hockey - or actually the three rinks, with one Olympic size, one NHL, and a general training rink all under one roof. A free Kids First program introduces new skaters to the sport; kids can participate in one series and must pre-register. Ongoing hockey programs include classes, camps, hockey leagues for both kids and adults, pick-up time, and of course parties. The center's pro shop is primarily focused on hockey gear, and a pleasant cafe and bar overlook two of the three rinks for comfortable watching.
The Skating Edge
23770 Western Ave.
Harbor City, CA 90710
310.325.4474
The Bay Harbor Red Wings youth hockey club makes its home at The Skating Edge (which says it's in Harbor City but is generally referred to as the rink in Torrance). Located in a small South Bay strip mall, The Skating Edge offers hockey classes for beginners, stick time, clinics, private lessons, scrimmage, and even broomball. Vic's Pro Shop onsite is usually well stocked, and free wifi is available for waiting parents. The cafe is basically a counter with a microwave and a coffee machine, but you can get a cup of hot chocolate - which is often all that matters to a kid coming off the ice.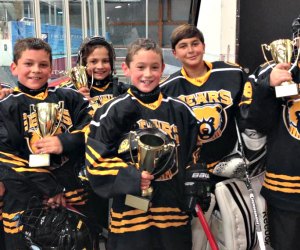 California Golden Bears
Lakewood Ice - The Rinks
3975 Pixie Avenue
Lakewood, CA 90712
562.429.1805
This large rink complex in Lakewood (which is kind of like Long Beach to most of us) offers a wide variety of youth and adult hockey programs, ranging from total beginner to serious competitor. Beginners can join the Anaheim Ducks Learn To Play Hockey program, and homeschoolers are invited to participate in their own Hockey Initiation course. Hockey camps cater to both recreational players and AAA team hopefuls, and Lady Ducks events serve as inspiration to girls who'd prefer to play without the boys.
Paramount Iceland
8041 Jackson Street
Paramount, CA 90723
562.633.1171
A little piece of skating history, this spacious rink in Paramount is owned by a family named Zamboni—and yes, it's that Zamboni. Hockey is recreational, with a beginners program and a club that meets twice a week for kids ages 14 and under. Be sure to check out the original model Zamboni on display in the corner.
Iceland Ice Skating Center
4318 Calvert Street
Van Nuys, CA 91401
818.785.2885
The other Iceland is small enough that you could easily drive past without knowing there is a rink there. This rink offers ice bumper cars on weekends for a change of pace. Kids' hockey clinics are reasonably priced, and adults have stick time and pick-up hockey options, as well as broomball.
Pickwick Ice
1001 Riverside Drive
Burbank, CA 91506
818.845.5300
Part of the Pickwick Gardens complex, Pickwick Ice offers Burbank's skaters an excellent facility with top-notch coaching and the California Golden Bears youth hockey club in residence. Classes for kids and adults range from skating and hockey basics to power play. Both adult and youth leagues are available, as well as scrimmage, private lessons, clinics, and pick-up time. The pro shop caters to both hockey and figure skaters, and the cafe has the usual sort of ice rink/bowling alley fare.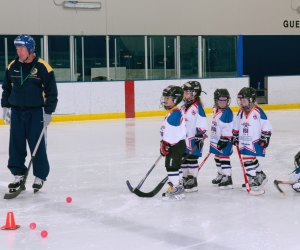 Photo by shanelinesphotography/CC BY 2.0
LA Kings Valley Ice Center
8750 Van Nuys. Blvd.
Panorama City, CA 91402
818.893.1784
Formerly known as Ice-o-plex, Valley Ice Center is now another training center for the LA Kings. The facility has two separate rinks and a welcoming atmosphere. The Kids First hockey intro program for newbies costs $15 per session (all equipment included) and repeats throughout the season. The in-house youth hockey league meets weekly January through April for kids ages 6-14, followed by hockey camps in the summer. Adult hockey leagues are also available. The cafe is literally a hole in the wall, but the pro shop is a good source of hockey supplies.
Pasadena Ice Skating Center
300 E. Green Street
Pasadena, CA 91101
626.578.0800
Home to the Pasadena Maple Leafs youth hockey club, the Pasadena Ice Skating Center is located at the Pasadena Convention Center and offers hockey classes for all skill levels, from beginner up through skilled adults. Pick-up hockey and stick time are also offered, as well as broomball and periodic summer clinics.
Iceoplex
131 West Easy Street
Simi Valley, CA 93065
805.520.7465
Home of California Dreamin' Hockey School
Simi Valley's home rink offers two ice surfaces, including one full Olympic size, hockey changing rooms with showers, and a large pro shop. Former pros teach the classes at the hockey school, and both adult and children's leagues call the rink home. Pick-up hockey and broomball info are available on the rink's website.
In addition to these year-round indoor rinks, several seasonal outdoor rinks spring up around LA each year, and some offer intro hockey clinics in the SoCal sunshine. What better way to sample the life of a hockey mom?
(Note that if you're looking for the Westside's landmark Culver Ice Arena, it closed in February 2014.)
Looking for other kinds of classes? Check out our Kids' Classes and Afterschool Programs Guide.
Top photo by shanelinesphotography/CC BY 2.0
Sign up for the Mommy Poppins Newsletter today!