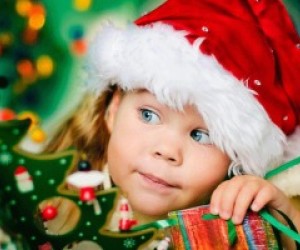 Fun & Free Things to Do This Weekend with LA Kids: Disney on Ice, Dickens Festival, and Gift of Knowledge, Dec 14 - 15
I don't mean to scare you but Christmas is in two weeks. Less maybe, depending on when you're reading this. So we're talking, what, maybe eleven shopping days? Twelve if you're lucky. And that's if you're willing to face the malls or shell out for expedited shipping.
Don't get me wrong; we can help you out. Mommy Poppins can direct you to the finest holiday cheer, all the boat parades, Santa breakfasts (what is it with the Jingle dude and breakfast? Will someone buy him dinner already!?), Nutcrackers galore (no lie, this whole post could have been filled with nothing but Nutcracker); we can point you towards the most elaborately decorated houses, and we can even tell you where to find a spare reindeer (in case yours is in the shop), but as for what you're going to place under the tree...
... well, whaddya know? Looks like we can help you with that too. Turns out we've got a few giveaways coming up, You're going to want to pay close attention, read your email and check it twice, because you do not want to miss out on the serious swag we are giving away.
In the meantime, keep reading for our favorite picks for this weekend (think of it as an early Christmas present)...
ALL WEEKEND
Los Angeles International Children's Film Festival - Mid-Wilshire
The free film festival at LACMA showcases more than 70 kid-friendly films from around the world; stick around for Q&A sessions with filmmakers and actors after each screening.

Disney on Ice: Rockin' Ever After - Downtown
Merida from Brave is the newest addition to Disney's ice extravaganza.

Aladdin and His Winter Wish - Pasadena
The classic Arabian Nights tale is told British Panto style, with contemporary music and dance. Ben Vereen stars as the Genie.
Dickens Day Holiday Celebration - Carson
The International Printing Museum puts on a holiday celebration – Dickens-style! Visitors can make holiday cards and gift tags on working vintage printing presses, meet re-enactors of Dickens characters, then take in a performance of A Christmas Carol.

Breakfast with Santa Claus at Descanso Gardens - La Canada-Flintridge
Santa's breakfast at Descanso Gardens has a loaded French toast bar, and decorate-your-own cookies and cupcakes. I'm beginning to see why he likes breakfast so much!

Debbie Allen's Hot Chocolate Nutcracker - Westwood
Debbie Allen's re-envisioned Nutcracker features music by Mariah Carey, James Ingram, and more.

Cruise of Lights - Huntington Beach
It's an inverse boat parade: the boats are watching the (festively decorated) houses!


SATURDAY DECEMBER 14
Gift of Knowledge Holiday Give-Away - Watts
Piccolo's Books presents the third annual Gift of Knowledge Holiday Give-Away, giving away more than 25,000 books and offering everything from free hair cuts to workshops on breaking into Hollywood.

Marina Del Rey Holiday Boat Parade and Fireworks - Marina Del Rey
If the spectacularly-decorated boats lighting up Marina del Rey's main harbor aren't enough to leave you in awe, the fireworks should do the trick.

Target Free Family Saturday: Winter Wonderland - Downtown
Brr! It's winter at the Japanese American National Museum! Craft an origami reindeer, ride a horse-drawn carriage, and pose for photo ops with Asian-American Santa.

FIGat7th Kids Club -Downtown
Kids can create sparkling snowflakes at the free kids club at FIGat7th. (Visit Santa for a free photo while you're there!)

Puppet Town - Hollywood
Puppet Town is a puppet sketch comedy show for kids, and this month the host is Derek Miller.

Holiday Party with Santa Claus - Long Beach
Long Beach Towne Center hosts a party with Santa and Radio Disney Road Crew, plus actress G. Hannelius from Disney Channel's Dog With A Blog.
Candy Cane Lane Opening Night - El Segundo
The El Segundo Concert Band plays for opening night; houses are so elaborately decorated Santa Claus can't stay away!

Santa's on a Westside tour! He starts Saturday morning at the Malibu Breakfast with Santa, meeting families at the Point Dume Marine Science School Auditorium for pancakes and arts & crafts. And then, because you can never get enough Malibu… It's off to the Malibu Country Mart for photos and cookie decorating. Thanks to a little North Pole magic, you can find him at The Brentwood Country Mart … at the same time. Free photos and treats!

Winter Holiday Festival - Downtown
The holiday fun at Pershing Square ice rink includes Santa, a train ride, bouncers, Lion King activities, and snow.

The Nutcracker for Kids - Costa Mesa
The Tchaikovsky Christmas ballet is performed in a condensed, 45-minute version created just for kids.

Annual Holiday Concert & Santa on The Pier - Redondo Beach
Surfin' Santa checks out the cool tunes on Redondo Pier.

Santa Monica Symphony - Santa Monica
Hallelujah! The free concert at SaMo High's Barnum Hall features a sing-a-long of Handel's Messiah, as well as works by Beethoven and Verdi.

Boat Parade of Lights - Dana Point
Boat owners from all over Orange County decorate their schooners and yachts to celebrate the season and compete for awards. Kids ages six to 12 help choose the winners each year.

Daisy Avenue Christmas Tree Lane Parade Long Beach
The Daisy Avenue Christmas Tree Lane Parade runs through a residential street.

King Harbor Boat Parade - Redondo Beach
Redondo Beach celebrates its own boat parade; anywhere with a view of the main channel is the place to be!


SUNDAY DECEMBER 15

Venice Canals Boat Parade - Venice
Venice puts its canals to good use, with the annual holiday boat parade. Pull up a bridge and watch the fun float by.

8th Annual Gingerbread House Decorating Party Pasadena
Decorating gingerbread houses is a family affair at Vroman's annual event.

Daisy Avenue Entertainment Nights - Long Beach
The free entertainment on Daisy Avenue must be pretty good; Santa Claus himself takes time out of his busy schedule to stop by for a listen.

Artventure Sundays at MOLAA - Long Beach
The Museum of Latin American Art's free day includes tours and a blind contour portrait workshop.

Sock Puppet Sitcom Theater presents: Sock Puppet Holiday Spectacular! - Downtown
Sock it to me! The puppet troupe performs a free show at California Plaza.

Mister G - Santa Monica
Mister G visits McCabe's Guitar Shop, performing bilingual tunes that range from rock to reggae, funk to folk with a host of Latin influences.

Holiday Caroling - Culver City
Put those vocal chords to good use, singing Christmas carols for the residents of the Marina Care Center.

Zimmer Sunday Family Programs - Mid-Wilshire
Abra cadabra! The Zimmer gets a visit from Magic Mark!

Auntie Angelica Root's Fairy Garden - Studio City
The cold weather has sent the faeries indoors – if you look carefully you can find them at the Whitefire Theatre.
As always, there are many more activities listed on our daily events calendar (and if you're not receiving our weekly events newsletter, you really should subscribe). Whatever you choose to do this weekend, we hope you have a spectacular time!