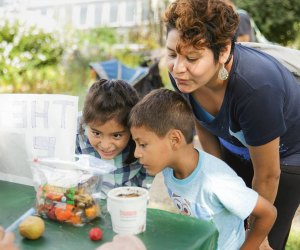 25 Things To Do on Mother's Day in Chicago
It's been a year to remember (or forget?). Moms deserve a day to relax and enjoy some much-needed family fun time. If you're looking for some things to do this year in Chicago for Mother's Day, you've come to the right place: From brunch to fine art to well-deserved pampering, everything on this list not only kid-friendly but designed with mom in mind. Get out and enjoy some time celebrating all the moms in your life—especially if that includes you!
Happy Mother's Day, from all of us at Mommy Poppins.
Editor's note: While we are trying to promote safer activities that occur outdoors or with social distancing guidelines in place, please keep your family and others safe by always wearing a mask and maintaining an appropriate distance. If you arrive at an event that appears too crowded, try using the "nearby" search feature on our Event Calendar to find something else to do.
1. Take a Family Bike Tour
If you're a regular at spin class, this bike tour is perfect. Bobby's "Tike Hike" is designed for families with kids as young as two years old. This family-friendly ride has kid's bikes, bike seats, and trailer wagons available for the whole family. You'll bike for 2-hours along Lake Michigan and more.
2. Treat Mom To Brunch
With everything going on in the world, no one is more ready for a meal out than mom. Treat yourself! We found all the best Mother's Day brunch options in Chicago to enjoy with the whole family, whether your family wants to dine inside, outside, or bring the goodies home.
3. Go Bird and Bloom Watching at the Chicago Botanic Garden
The Chicago Botanic Garden is a local treasure. On Mother's Day, you'll find new birds and new blooms everywhere you look. Take a stroll through the garden and let your kids burn off some energy. If you have a little train lover, the train exhibit takes model trains through the gardens starting May 8. All guests must pre-register.
4. Get a Mommy and Me Manicure
Mommy and me manicures are a fun Mother's Day take on a spa day. You and your kids can get some relaxing pampering while spending quality time together. At Chocolate for Your Body in Pilsen, there is a special princess manicure and pedicure for children under 12. Your kids will love all the chocolate-infused treats at this spa as well.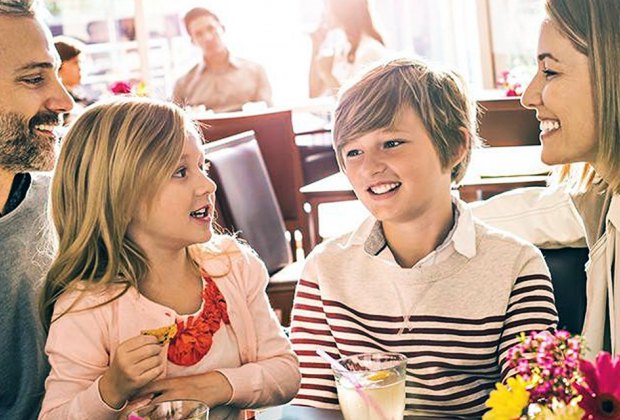 O
Shop, dine, and play: something for everyone! Photo courtesy of Water Tower Place
5. Have a Shopping Day
In Chicago, there is no shortage of places to go shopping. This Mother's Day, treat yourself to a shopping day. Stroll down the luxury options on Michigan Avenue and stop in Water Tower Place with stops at American Girl and Legoland Discovery Center for the kids.
6. See Spring Blooms at the Garfield Park Conservatory
The Garfield Park Conservatory is a magical place for people of all ages. Mom can enjoy a serene stroll in nature while the kids get to play and explore. See tropical flowers, desert blooms, and plants from around the world. There's a great indoor playground and area for crawlers and little ones to explore. Admission is free but donations of $5 are suggested.
7. Get Creative at a Sip and Paint Brunch Class
Enjoy brunch and mimosas while creating beautiful canvas art. From 11am-2pm at K Décor Venue Space you can paint and sip mimosas. Have fun painting with your family as well as an instructor and get treated to drinks and brunch. The best part is, there's no cleanup at home required.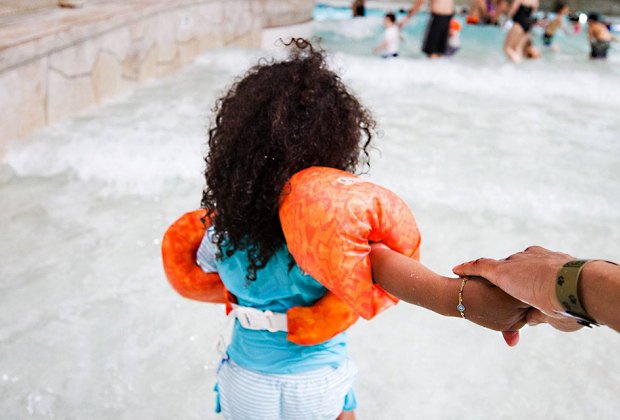 Great Wolf Lodge is a getaway where kids play, so parents can relax. Photo courtesy of Great Wolf Lodge
8. Enjoy a Chicago Staycation
With so many world-renowned hotels and dining options, there's no need to travel far for a great vacation. This Mother's Day, enjoy a weekend downtown. Stay at a downtown hotel with an indoor pool for the kids, and have Mother's Day brunch or breakfast in bed from room service. Check out a favorite museum, visit some playgrounds, and explore the shopping options.
9. Mother's Day Princess Brunch
Just over the border in Indiana, you and your little princess can enjoy a princess brunch together the Saturday before Mother's Day. At Sophia's House of Pancakes, have brunch with your favorite Disney princesses. No cooking for you, and princesses for the kids. That's a win for all.
10. Have Professional Photos Taken at Lincoln Park Zoo
This Mother's Day have your family photos taken near Lincoln Park Zoo. Pictures are taken on the Nature Boardwalk with the zoo and city skyline as a backdrop. Reservations are required. After your photoshoot head to the zoo for more family fun. This is a great keepsake for grandmothers, sisters, and aunts as well. Plus, your kids are more likely to sit still for pictures knowing a zoo trip comes next.

See the babies that live with their moms under the sea. Photo courtesy of the Shedd Aquarium
11. See Mom and Baby Duos at the Shedd Aquarium
On Mother's Day, take your family to the Shedd Aquarium. See adorable mom and baby duos on land and under the sea. After the aquarium, take a walk on the lakefront or at nearby Grant Park. Moms who teach, homeschool, or are military members get in free any day at the Shedd.
12. Take a Kayak Lesson or Tour on the Chicago River
If you've always wanted to learn to kayak, Mother's Day is a great time to try. You can take a lesson, join an architecture tour, or go on a sunset paddle down the Chicago River. Kids are welcome on the architecture tours with a discounted admission for children under eight. Before or after stop by the Sugar Factory in River North for a treat.
13. Visit the Chicago Museum of Contemporary Art
The Chicago Museum of Contemporary Art is a must-see for any art-loving mama. On Mother's Day, you can visit the museum and stop by the children's art studio to let your little ones get creative with a variety of mediums. From blocks to dance, there's something for every little creator. Advanced registration is required. Afterward, stop by their cafe, Marisol, for coffee or a snack. The museum is also within walking distance of Stan's Donuts for a sweet pick-me-up.

Get dressed up and hit the water for a floating brunch. Photo courtesy of City Cruises by Hornblower
14. Enjoy Mother's Day Brunch on a Boat Cruise
Mother's Day is the perfect day for a relaxing boat ride. Enjoy a special Mother's Day cruise with brunch on Lake Michigan. Adults can enjoy bottomless mimosas while kids can look at the skyscrapers and boats in the water. The cruise departs from Navy Pier. Afterward, take a spin on the Ferris Wheel or walk the pier.
15. Experience Monet at the Art Institute of Chicago
There's no need to take a plane to Paris when Monet is available at the Art Institute of Chicago. On Mother's Day, head to the museum to check out Monet's amazing works of art. There are more great works for kids to enjoy including some hands-on installations and kids zones. Make a day of it at Maggie Daley Park just a couple of blocks from the museum.
16. Watch a Chicago Cubs Game in a Private Suite
On Mother's Day, you can watch the Chicago Cubs play in style. There are private suites available for your whole family to take in a game, and suite rental comes with unlimited beer and non-alcoholic drinks as well as a pre-set food menu. You can invite the grandparents and include up to eight people in your suite.

Name a parakeet in honor of mom! Photo courtesy of the Brookfield Zoo
17. Name a Parakeet in Honor of Mom at Brookfield Zoo
At Brookfield Zoo, you can name a parakeet in honor of mom. Whether it's for you or a grandma, Brookfield Zoo makes Mother's Day extra special. Naming rights are $10 and only available until Mother's Day. You'll need a special exhibit ticket to feed the parakeets inside the aviary.
18. Picnic at the Beach
Chicago is home to 26-miles of coastline along Lake Michigan. Take advantage of the amazing free beaches and have a Mother's Day picnic. Just bring your food, sit back, and let the kids make a sandcastle.
19. Take a Day Trip
You don't have to travel far to have a getaway with your family for Mother's Day. Head out on a short drive to one of the many cities close to Chicago. Take a stroll around Geneva Lake or take one of these amazing day trips. There's no need for plane tickets with so many fun places nearby!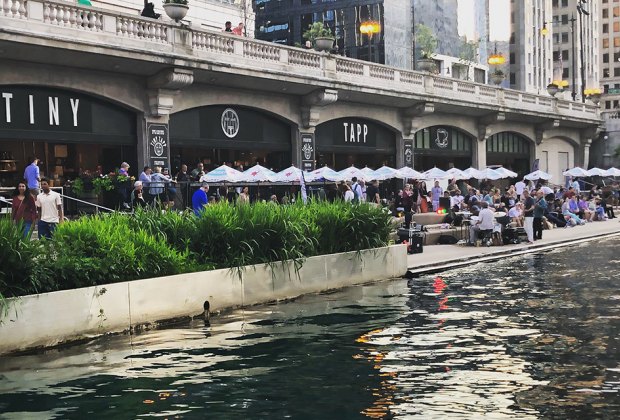 Spend the day exploring the great outdoors while staying in the city. Photo courtesy of the Chicago Riverwalk
20. Enjoy a Cocktail and a Walk Down the Chicago Riverwalk
The Chicago Riverwalk has been expanded in recent years. With several outdoor dining options, it's a great place to spend Mother's Day by the water. Enjoy a Mother's Day drink on the river while the kids watch the tour boats go by. There are plenty of snacks, small bites, and full-service restaurant and bar options for the whole family. Start your journey near Franklin Street and walk all the way down under Michigan Avenue to Lake Michigan.
21. Take in the Sights at the Nation's Largest Rooftop
Navy Pier is now home to the largest rooftop venue in the United States. Located directly across from Festival Hall, you'll see unobstructed skyline and lake views. Kids can play outdoor games or enjoy time by the seven fire pits. This makes a beautiful backdrop for a Mother's Day dinner at sunset.
22. Bike From the Burbs
If you're starting out from the Northern suburbs, you can bike to the city on the North Branch Trail. Starting out in Glencoe near the Chicago Botanic Gardens, you can bike all the way down to Niles or down to the Northside of Chicago and connect to the lakeshore path. Grab brunch along the way or sit outside on the beach. This is a fun way for a bike-loving mama to explore the city for free.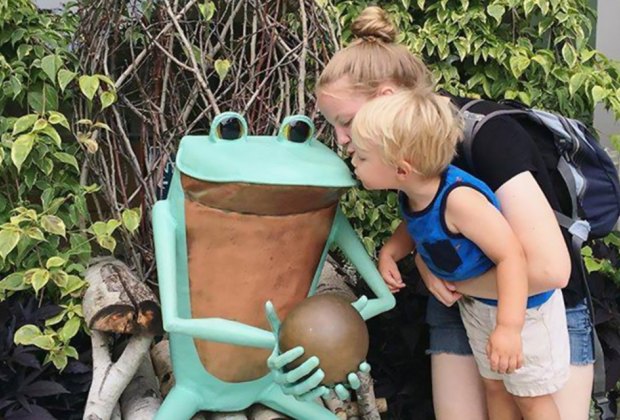 See art in the garden. Photo courtesy of the Morton Arboretum
23. Mother's Day at the Morton Arboretum
Celebrate Mother's Day at the Morton Arboretum. Enjoy a prime rib brunch with made-to-order omelets and champagne. After brunch, take a half-mile walk around Meadow Lake and let your kids see blooming flowers, art in the gardens, spring leaves, and migrating birds. The kid's buffet includes sliders, mini hot dogs, pretzels, and mac and cheese bites, so you'll have tots with happy tummies, too.
24. Pamper Yourself with a Mini and Me Makeover
If you need some new makeup, take some time on Mother's Day for a mini and me makeover at your favorite makeup counter. Let your little ones get in on the fun. The Nordstrom on Michigan Avenue has several counters that offer complimentary makeovers, including options for organic and kid-friendly products.
25. Enjoy a Hassle-Free Dinner at Home
Cooper's Hawk is making Mother's Day a little easier with a Mother's Day meal kit. Pre-order your kit for dinner and drinks to enjoy from the comfort of your own home. No need to grocery shop or menu plan with this one. Enjoy it with your kids or even after the kids go to bed for a sweet date night.