Best Escape Rooms Near Philly: Kid-Friendly Fun for Parties and More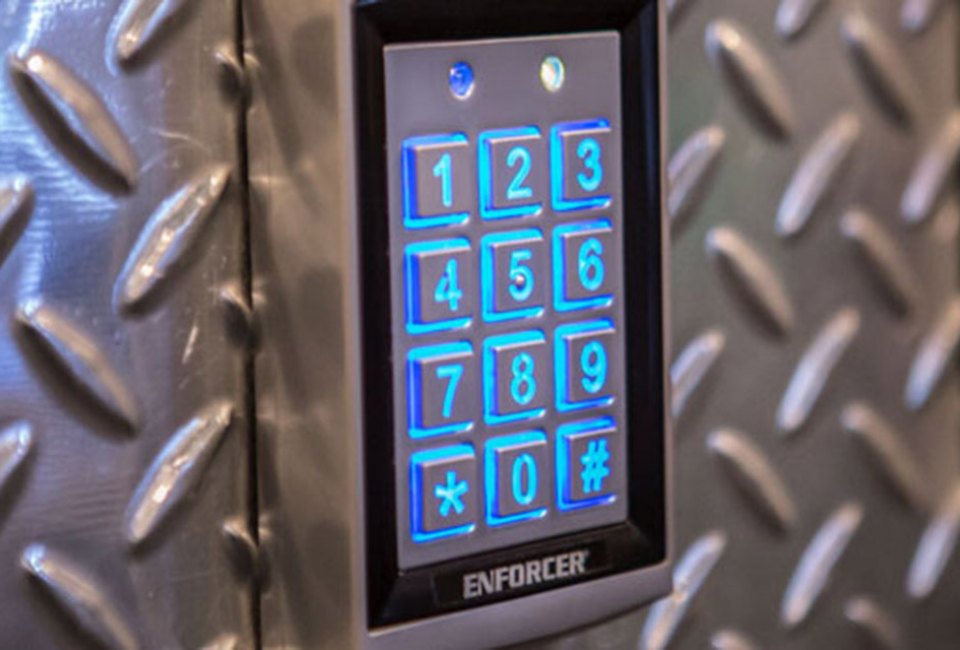 2/13/22
- By
Erin Ryan
Need a cool activity that combines teamwork, family bonding, and problem-solving skills all in one? A Philly escape room can tick off every box on your list. For a fun and rewarding challenge that channels your inner Sherlock Holmes, these escape rooms near Philadelphia make the perfect outing for a kids' birthday party or indoor activity.
Many of Philly's escape rooms have rotating themes, so we recommend checking the websites before arrival to see what's being offered at any given time. Most escape rooms cater to older children, so if you're bringing little ones, be prepared to help them out. For more great places to have a blast inside, browse our Guide to Indoor Play Spaces and Fun Zones for Philly Kids.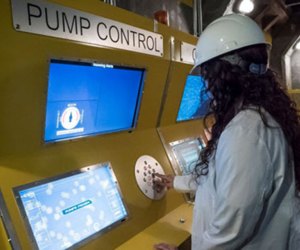 Put on your thinking cap at Escape the Room Philly.
All of the games at Escape the Room Philly are kid-friendly although challenges are designed with the adult in mind. Any group with a member 14 years or under must have at least one adult accompanying the group. If you'd like to come with kids 10 and under, please book the whole room for your friends and family. There are two convenient locations in Rittenhouse and on South Street, both offering different themes.
RELATED: Kids' Sports Centers and Action Zones in Philly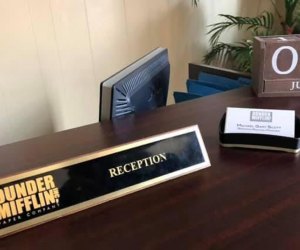 Fans of the TV show "The Office" will love Escape West Chester.
Players of any age can participate at Escape West Chester. For groups with kids, the facility offers "kids clues" to help them solve some puzzles more easily. Adult players will, of course, have to exercise their brains with the more obscure clues. Current rooms are inspired by hit TV shows Stranger Things, The Office, and Friends.
All of the rooms here are kid-friendly, but kids younger than 12 may need a little help from the adults with some of the clues or riddles. To go on their own, kids must be 12 and over. Enjoy finding your way out of a submarine, a pirate ship, or a murderer magician's parlor.
"The Wizard's Secret" is sure to entertain Harry Potter lovers with a moderate difficulty level. "The Big Score" is also rated moderately difficult while the newest room, "The Meltdown", is recommended for those who want a real challenge out of their experience. The adventures are best enjoyed by those ages 8 and up. Kids under 12 must be accompanied by an adult.
Each booking here is a flat rate, private event, so you're guaranteed to only play with your family and friends. Children age 8 and older are welcome with an adult, and teens may join without an adult. Current rooms involve solving a murder mystery, going on a science-fiction journey, and filming a movie.
There are no age restrictions here, and kids can search to find hidden items, but puzzles are built with adults in mind (players under 18 must be accompanied by an adult). Each location has an impressive amount of room options, and there is only a 2-person minimum to book a private room.
Mind Escape welcomes kids of all ages, but kids under 13 will need some help from the adults in the group as the games are designated from moderate to hard. Choose from rooms based on Jack the Ripper, a prison break, or Alice in Wonderland.
Children 7 and under will love exploring, those around age 8 will notice relevant clues, and 10-year-olds can solve puzzles independently, making this a great stop for families. Current room themes are "The Billionaire's Den", "The Egyptian Tomb", "Revolution Spies", and "Area 51".
Games are recommended for children 10 years and up. Anyone under the age of 10 must be accompanied by an adult. Thievery, wizardry, and secrets await visitors at this location.
Writer Corrie Stango contributed to an update of this article in 2022.
Photos courtesy of the escape rooms
Sign up for the Mommy Poppins Newsletter today!