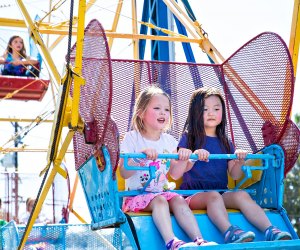 Things To Do in LA this Weekend with Kids: Kites, Purim, and Daylight Savings Time
If you do one thing this weekend, let it be this: change your clocks. It's okay to let the microwave be out of sync, and your VCR if you still have one (kids, ask your parents). But make sure to adjust those timepieces that you use to plan your activities, because there's a lot going on this weekend and you're going to want to be on time.
We lose an hour of sleep, but Mommas don't need sleep to think clrbly, am i rtght? We are superheroes! Girl power! Ready to take on the world and run 26.2 miles. Hmm...Scheduling the marathon on the same day we lose an hour of sleep--is that smart? Was it planned by someone... sleep deprived?