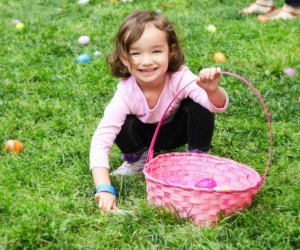 40+ Easter Egg Hunts and Bunny Events for Kids in LA and Orange County
This post is currently getting its 2020 update.
Some of us have lovely gardens and the inclination to creatively hide eggs in them early on a Sunday morning. Others have an inclination to sleep late and find eggs hidden in someone else's garden. We find no shame in that and are more than happy to help guide you to lots of places where Peter Cottontail has evidently just been moments before. Most of the egg hunts below take place Easter weekend; keep an eye on our Event Calendar for last-minute additions, and check out these other places to find the Easter Bunny for more photo ops!