The Best Escape Rooms on Long Island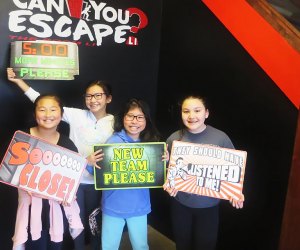 2/25/22
- By
Lisa Mancuso
If you're looking to keep your kids entertained for an hour or two in a way that doesn't involve electronics, we have two words for you: Escape rooms.
Despite the pandemic, escape rooms remain among the hottest crazes to hit Long Island in recent years, popping up throughout Nassau and Suffolk counties. Originally targeted to adults, many LI escape rooms are now perfect for tweens and teens, whether it's for a birthday party, a school or camp field trip, Saturday afternoon play date, or a family night out.
We've put together a list of some of Long Island's most popular escape room venues for kids. Check individual websites for details since prices vary, as do the number of rooms available, how many people each holds, difficulty levels, and age restrictions. Themes occasionally change also. Try one or more. Each offers a unique way for kids to use their imaginations, develop team-building and problem-solving skills, and most of all, have a blast.
Not familiar with this form of interactive entertainment? A group of people are "locked" in a room for an hour (per state law, doors cannot technically be locked), and have to work together to figure out the clues that will get them out. And when we say room, we're talking elaborately decorated spaces with specific themes that can be funny, scary, or cerebral, and everything in between.
Things to Know Before You Go
Some venues offer rooms appropriate for kids as young as 8.
Many venues require adult supervision of participants younger than 14.
Not all themed rooms are available for all ages.
Most venues require advance registration, either online or via the phone.
Escape room sessions are timed, so don't be late or you'll likely forfeit your reservation.
Group sizes vary, so if you are a small party be prepared to join another group or call the venue for personal options.
For more fun with your tween or teen, be sure to check our Teen GoList. Now on to the venues ...
The Best Escape Rooms on Long Island for Teens and Tweens
This popular escape room features five different themes, including a subway, an abandoned factory, and more. Groups with kids younger than 18 can participate if they book the entire escape room and have at least one adult present.
There are a host of family-friendly rooms at each of these locations, including a game room, the Sweet Shoppe (bakery theme), The Virus Room (science lab), and Wonderland. Its Psycho Next Door room is popular with teens, while one of its scarier rooms, Killer Countdown, is for participants 16 and older.
RELATED: The Best Bowling Alleys for Families on Long Island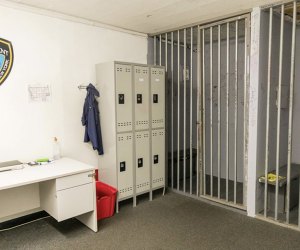 Try to break out of jail at Epic Escape Rooms LI.
This West Hempstead-based escape room is the only one on LI that tailors the experience to the group. Staff monitor how the team is doing along the way to ensure everyone has a great time. All of the rooms with the exception of Killer Feature are appropriate for little ones ages 5 and up. It also offers birthday party packages.
RELATED: Sports Centers and Fun Zones on LI for Kids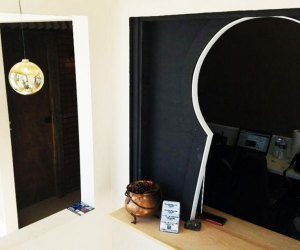 Escape the Rooms offers games customized for younger kids to tween ages. Photo courtesy of Escape the Rooms
Like most escape rooms, these originally were designed for adults. But Escape the Rooms now offers rooms with clues specifically for kids ages 8 to 13. Themes include Battle for the Throne and Legends of the Hidden Temple. One room boasts a secret tunnel with clues. Birthday packages are available.
RELATED: Indoor Destinations for Fun With Kids on LI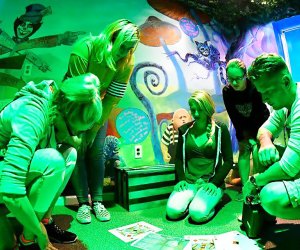 Find and interpret clues under the green lights at Escape Zone Long Island. Photo by David L. Pokress for Escape Zone Long Island
These venues have plenty of rooms to choose from with family-friendly options such as Harry Potter The Wizard's Chamber, Thieves of the Seven Seas, and Diamond Heist. Children younger than 12 are not permitted in its scariest-themed room, which is aptly titled Fear. Birthday and family game nights are available; student clubs, field trips, and Scout visits are welcome. A new location in downtown Riverhead is coming soon.
This family-friendly escape room located in the heart of Port Jeff Village welcomes kids ages 10 and older. Younger children are allowed but might find the games too difficult. There are two themed rooms, Diamonds in the Rough and The Show Must Go On. It's a perfect spot for a family fun night or a child's birthday party.
RELATED: Indoor Water Parks Near NYC for a Family Getaway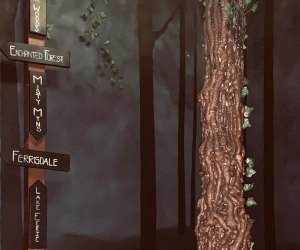 Can you find navigate your way through the eerie woods at Just Escape LI?
Popular rooms for kids and families at this venue include Pirates of the Dark Sea (steal the hidden treasure), Sweet Revenge (candy store-themed), and Carnival Conundrum (escape before the storm strikes). Birthday party packages are available. Children younger than 18 can participate, but must have a parent or guardian sign a waiver.
RELATED: 100 Things to Do With LI Kids Before They Grow Up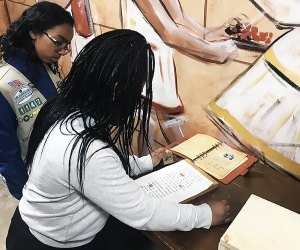 Puzzle Break in Syosset has teamed with the Girl Scouts; girls can enjoy the rooms while earning badges.
This venue offers a number of family-themed rooms, including Midnight Carnival (very popular with kids), The Grimm Escape (complete with an enchanted forest), and Escape From 20,000 Leagues (science- and math-related). An added bonus: There are professional game operators in every room to help guide kids and answer questions. Most clues are educational, requiring the use of STEM and literary skills. Birthday party packages are available. School and camp field trips are welcome, and the room has teamed with the Girl Scouts, so girls can have fun solving puzzles while working toward completing badge requirements.
Unless noted, photos courtesy of the escape rooms