Astronomy, Robotics and Science Summer Day Camps in the Hartford Area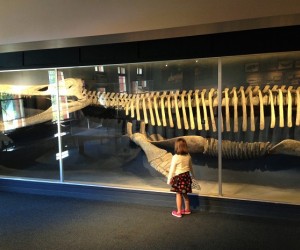 For many of us, childhood was filled with curious outdoor exploration, making mud pies, trying to catch tadpoles from nearby ponds, and spending hours trekking through woods in our neighborhoods. These are amazing memories that will last us a lifetime. Help your own child enjoy a summer of learning and discovery by registering them in a science-themed summer camp in the Hartford area.
The CT Science Center
Summer vacation exploration camp runs July through August with the option to register for one week or all five. The camps are a great way for children to enjoy hands-on science enrichment through fun and engaging activities. The camp not only consists of structured activities led by staff scientists and counselors, but children also will be able to spend supervised time exploring the center's galleries and exhibits.
250 Columbus Boulevard, Hartford 860-724-3623
The New Children's Museum
This summer camp is packed with scientific investigation, experiments, crafts, and educational games. Children will also be able to explore the hands-on exhibits, check out one of the planetarium shows, and interact up close with live animals. The summer vacation camp is for children in grades 1-5 and can be signed up for a single day, multiple days, or an entire week. It runs from July through August.
950 Trout Brook Drive, West Hartford 860-231-2824
Talcott Mountain Science Center
This camp offers exciting opportunities for grades K-9 and students are grouped by age. Sessions are one or two weeks from June to August. Campers get to explore science, nature, and high-tech on a one of a kind mountaintop campus, with fun themes like astronomy, magic, pond life, weather, rocketry, computer graphics, robotics and much more.
324 Montevideo Road, Avon 860-677-8571
Camp Technovate
Part of the Pathways Academy of Technology and Design Magnet School in Windsor introduces middle school students to various fields of technology. This program promotes an integrated, hands-on, applied technology curriculum, and is a fun way to introduce your child to 21st century skills. They will be exposed to digital photography, robots, music production and more.
2 Pent Road, East Hartford 860-695-9450