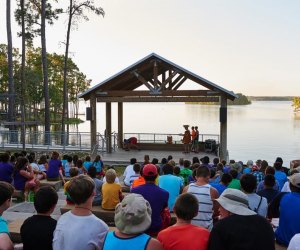 Sleepaway Summer Camps for Houston Kids
If there's one thing I remember distinctly about my childhood summers, it's summer camp. Sleepaway camps are great for fostering independence in children who will leave with lifelong memories and hopefully at least summer-long skills. Houston families have lots of options for sleepaway summer camps where kids can stay over night, and most of these are just an hour or two away from the city.
Here are 14 sleepaway summer camps that are all about two hours or less from the Houston area. Most of the camps offer week-long stays for campers, with a couple offering shorter or longer stints as well. All of them promise to give your kids a hefty dose of fun and memories to last a lifetime. And for more summer and vacation camp ideas, check out our comprehensive camp guide and full directory of camp listings.
Note that summer camp information for the 2020 season is changing daily. Please click the links to the individual camps below to see which ones are offering programs this year.
Camp Cho-Yeh - Livingston
2200 South Washington Ave.
936-328-3200
Ages: First-12th grade
What to expect: Camp Cho-Yeh, which comes from the Alabama-Coushatta Indian language and means "land of tall pines," is a Christian-based camp and encourages campers to develop a deeper relationship with God. Kids participate in lots of fun activities, such as mountain biking across more than 700 acres of scenic land and participating in challenging ropes courses. Prospective campers can choose from one- and two-week camp sessions, depending on age. Camp Cho-Yeh also offers day camp options. Complete program information for the different camp sessions can be found here.
Girl Scouts of San Jacinto Summer Camp - Conroe & Seabrook
979-968-1657
Ages: K-12th grade (age requirements vary based on the type of overnight camp)
What to expect: There are three different camp options to choose from when attending Girl Scouts of San Jacinto Summer Camp: Camp Agnes Arnold, Camp Casa Mare and Camp Misty Meadows. At Camp Agnes Arnold in Conroe, the main attraction is Shadow Lake, and many of the activities offered are water-based, such as canoeing and fishing. Camp Misty Meadows, also in Conroe, takes a different tack by focusing on horseback riding. The camp is housed at The Robert and Janice McNair Equestrian Center and boasts four riding arenas and 40 horses just waiting for eager campers. Lastly, Camp Casa Mare takes campers to Galveston Bay, where girls get to take advantage of all the ocean has to offer through water activities like sailing and scuba diving. Check out the Summer Catalog for more information on each of the three camps offered by Girl Scouts of San Jacinto.
Carolina Creek Christian Camps - Huntsville
936-594-4446
Ages: K-12th grade
What to expect: Campers, get ready for a week of action-packed fun full of large group games, worship at the outdoor chapel on the river, and small groups to connect more fully with God and other campers. Camp activities and schedules are created in a way that insures that campers will experience both challenges and success, helping them gain confidence and skills, conquer their fears, and create lasting friendships while growing their relationship with God. More information about the different levels of camp offered can be found here.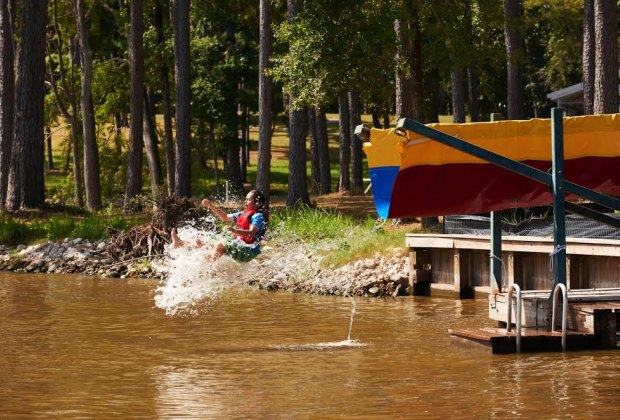 Photo courtesy of Camp Cullen/YMCA
YMCA Camp Cullen - Trinity
460 Cullen Loop
936-594-2274
Ages: 7-17
What to expect: The focus at Camp Cullen is on camper belonging, achievement and choice. This isn't a one-size-fits-all type of summer camp, but instead is designed for kids who have different personalities, interests and backgrounds. Campers get to pick from a variety of activities, including canoeing, zip-lining, geology, pottery and much more. The diverse staff is highly trained, giving parents the peace of mind that their kids are in good hands, and many of the counselors grew up attending Camp Cullen themselves. The YMCA offers several open houses for parents and prospective campers to learn more about Camp Cullen. Financial assistance is available to those in need. You can find more information here.
Frontier Camp - Grapeland
131 Frontier Camp Road
936-544-3206
Ages: 7-17
What to expect: Set in the heart of East Texas, Frontier Camp aims to challenge campers both spiritually and recreationally during their time spent at camp. Camps are broken up into Junior Weeks for kids ages 7-12 and Teen Weeks for teens ages 13-17. There are also specific weeks set aside for homeschooled children to attend both Junior and Teen weeks that are staffed with many homeschool graduates. Both Junior and Teen Weeks are packed with a mix of both traditional summer camp activities like horseback riding and newer activities like wakeboarding or water skiing. Full pricing and date information can be found here.
Camp HBU - Houston
7502 Fondren Road
281-649-3047
Ages:10-15
What to expect: Academics, community service, worship, and fun and games are the overarching themes campers will experience when attending Camp HBU. Campers get to choose one academic and one extra-curricular session will engage in a full day of community service and take part in morning and evening worship sessions and daily sports, recreation, and games. This camp option is ideal for parents who are ready to tackle a sleep-away camp, but not at a far distance. Rates, activities, and more information can be found here.
RELATED: Houston Area Music and Theater Camps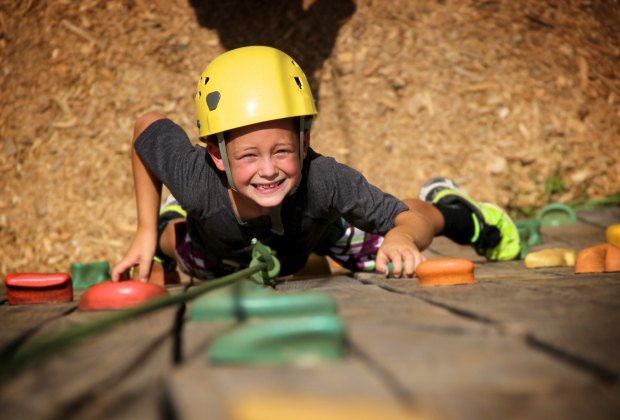 Photo courtesy of Pine Cove Christian Camp
Pine Cove Christian Camp - Columbus
1123 Creekwood Lane
979-733-0777
Ages: Second-12th grade
What to expect: Pine Cove Christian Camp has been welcoming campers for over 50 years and routinely boasts upwards of 30,000 campers each summer. Campers attending enjoy a range of activities, from horseback riding to zip-lining, giant pools and crazy skits put on by camp counselors, all in a Christ-centered environment. Spots at Pine Cove fill up quickly; those interested in attending can learn more and register here.
Pinebrook Farms Summer Horsemanship Camp - Magnolia
611 Virgie Community
281-356-3441
Ages: 7-15
What to expect: Pinebrook Farms welcomes children of all experience levels to attend Summer Horsemanship Camp, from those just beginning their journey with horses to those who have been competing in shows for years. Through daily riding lessons, trail rides, safe horsemanship instruction and horse shows, children learn all the ins and outs of horsemanship during their stay at camp and will leave feeling confident in their horsemanship abilities. All dates, rates and other information can be found here.
RELATED: 11 Science Summer Camps for Houston Kids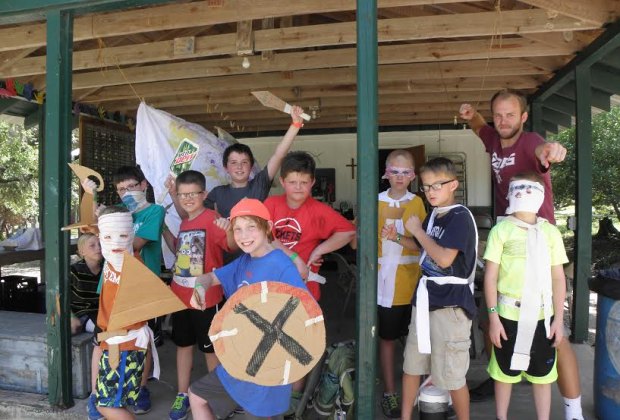 Photo courtesy of Camp Lone Star
Camp Lone Star - La Grange
2016 Camp Lone Star Road
979-968-1657
Ages: 5-18
What to expect: Campers can expect to participate in basic camp activities such as archery, swimming, and hiking during their stay, while making new friends and strengthening their relationship with Christ. Camp Lone Star guarantees a stay that is action-packed with fun activities, Bible Study sessions, fostering an intentional and faith-filled relationship with God, and more. Interested parents can find all available registration dates and fees here.
Camp Olympia - Trinity
723 Olympia Drive
936-594-2541
Ages: 6-16
What to expect: For over 45 years Camp Olympia has been dedicated to giving campers a memorable summer camp experience. With the promise that no two days at camp are the same, days are packed with fun activities that are specific to each camper's interest and nights feature special programs ranging from cookouts to carnivals. Week-long introductory camp sessions are offered for new campers who fall in the 6- to 9-years-old age range. Starting at age 7, campers can choose from two- to three-week camp sessions. More information on dates and pricing can be found here.
Sea Star Base Galveston - Galveston
7509 Broadway
409-572-2560
Ages:11-17
What to expect: Aaarrghhh you ready to embark on an adventure and tackle the open seas? Sea Star Base Galveston Summer Camp campers will get up close and personal with nature and through kayaking, paddle sports, intro to S.C.U.B.A., fishing, oceanography, small boat and keelboat sailing, water safety skills, and more activities that foster teamwork and communication, get kids active, and provide education and fun in the water. Learn more about pricing, dates, and what Sea Star offers here.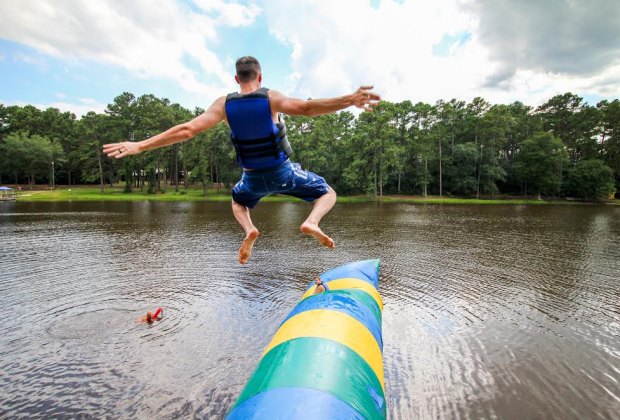 Photo courtesy of Camp Allen
Camp Allen Summer Camp - Navasota
18800 FM 362
936-825-7175
Ages: 8-18
What to expect: Camp Allen opens its' doors to over 2,000 campers each summer to help them experience God through fun, challenging and inspirational activities. From archery to nature hikes to environmental education and more, there is no shortage of opportunities to tackle both your favorite and new activities at this summer camp. It is the hope of the session leaders and staff that when campers leave their lives are changed by the growth experienced and relationships created at Camp. More information on the summer camp sessions can be found here.
iD Tech Camps - Houston
Various locations around Houston and the surrounding areas
1-888-709-8324
Ages:7-17
What to expect: iD Tech boasts being the #1 summer tech program for kids, and with over 235,000 children attending camps since 1999 it's easy to understand why. The summer camps blend STEM learning with traditional camp activities to give students a healthy mix of learning and fun. Interested parents can go here to find a camp and learn more about what iD Tech offers.
Camp MasterChef - Houston
The Village School
2005 Gentryside
281-496-7900
Ages: 8-16
What to expect: Kids who love to cook and want to learn as much as they possibly can about culinary arts will enjoy this overnight camp held at The Village School in Houston and hosted by the team that produces the Master Chef television show. Campers can choose from one or two-week sessions where dedicated camp counselors will make them feel right at home as they learn all about regional cuisines from across North and South America as well as enjoy typical camp activities like sports and swimming. Both MasterChef and MasterChef junior contestants make surprise appearances at camp throughout the sessions. More information on the summer camp sessions can be found here.
Top image courtesy of Camp Cullen/YMCA
This post originally published in March 2017.