15 Best Things To Do in Boston in February with Kids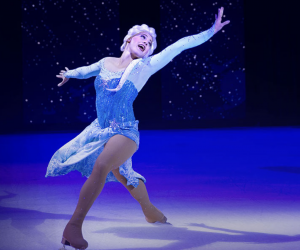 Whether sending valentines or planning a Presidents Day weekend getaway—there is plenty to love about February! Don't miss our favorite kid-friendly events and activities in Boston this month.
It's the dead of winter, yes, but if a groundhog can be lured out of his burrow, so can we. After all, there is a lot to celebrate in February, from Lunar New Year, to Valentine's Day, to Presidents Day and school break. Need more motivation? How about Elsa, Anna, and a host of other skating Disney characters? Or the launch of another maple sugaring season? There's more going on this month than you might think!
We're adding more events to our Family Activity Calendar every day, so don't forget to check it frequently.
Get our picks for best family activities in your inbox—sign up for our newsletters.
Note: Many locations in Boston are requiring masks be worn indoors, and some venues are requiring proof of vaccination, or a negative COVID-19 test, for entry. Check locations for specific details.