Recycled Kids' Craft: Make Wind Chimes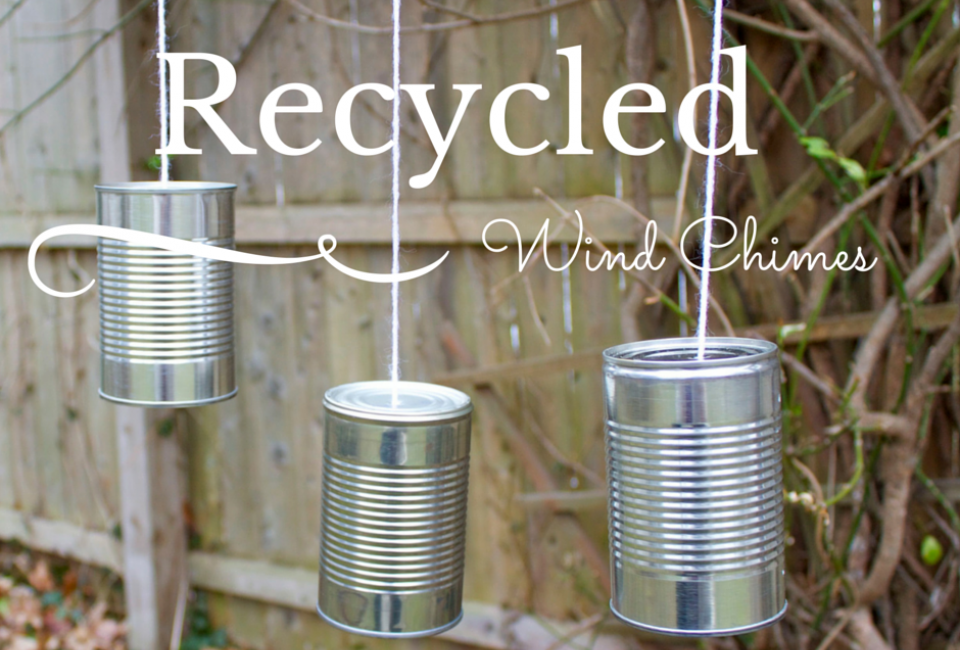 4/14/15
- By
Ally Noel
These Earth-friendly, up-cycled wind chimes are a perfect way to welcome spring. We turned some trash into treasure by using tin cans to create this set for our backyard. Kids can use all sorts of materials: empty plastic containers, plastic cutlery, soda cans, even old keys work. Discover the different sounds you get from various items. We left our wind chimes au naturel, but you can decorate yours with patterned duct tape or paint, too.
Materials:
Containers (we used tin cans)
Yarn or twine
Sturdy stick from outside
Beads
Jingle bells (optional)
1. Cut small holes in the center of your recycled containers, and thread a piece of yarn through each one. To make a hole in a tin can, punch a nail through the bottom carefully .
2. Tie beads or bells to the end of the yarn hanging inside the containers.
3. Tie the other end of the yarn to the stick, allowing the containers to hang freely.
If you want, you can decorate your containers with tape or paint, and then hang them outdoors or indoors by a window.
Show us what you make. Share it on Facebook, Twitter or Instagram and tag @mommypoppins so we can see your creations, too!
Kids' work is to play. WeeWork is a Mommy Poppins series offering an easy daily activity for grown-ups and children to do together, making kids' work an important part of your day. We aim to inspire together time, creativity and fun using only your imagination and things around the house. You can see all our WeeWork activity posts here.

Sign up for our free
newsletters.
Mommy Poppins is a family activity website that helps people find things to do with kids.
©
2023
MommyPoppins. All Rights Reserved.
mp-prod4-v4.32.99
We use cookies and other data collection technologies to provide the best experience for our customers.
Learn More