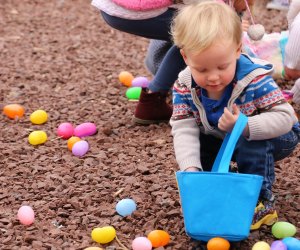 Easter Bunny Breakfast, Brunch, Lunch, and Dinner for Philly Families
For many Philly families, part of celebrating the season of spring includes a visit to see the Easter Bunny. Thankfully, there are many opportunities to not only see the Easter Bunny hopping through the Delaware Valley but enjoy a meal as well. Kids have a chance to eat brunch, lunch, or dinner with the bunny at a variety of locations including museums, zoos, boats, and restaurants. Almost all events include photo-ops and some even offer egg hunts!
Take a look at some of our favorite events happening this year. Be sure to book your reservation in advance as many of these opportunities sell out. For more Easter fun, check out our post featuring Easter Egg Hunts throughout the region.