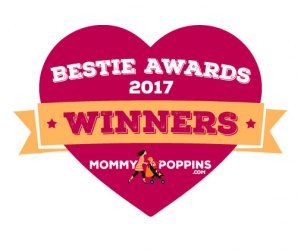 2017 Philadelphia Bestie Guide: Family Fun Winners
Philadelphia families, you have spoken! In 2017 we asked you all to weigh in on Philadelphia's Besties—the best family businesses and resources in categories that range from best restaurants, parties, activities, and more. With all the great family fun experiences and resources in Philadelphia, it was hard to choose just 24, but you were up to the task! Each winner was selected from a competitive crop of 10 nominees in each category.
A special thank you to the Bestie Sponsors, and congratulations to the four lucky voters who were picked at random to enjoy some amazing prizes!
The votes are finally in, and we couldn't be more excited about our winners. We've grouped them into three winning categories: Enrichment Programs, Family Fun, and Parenting Resources.
Without further ado, here is your guide to the best of family-friendly Philadelphia, the 2017 Philadelphia Besties!
Best Enrichment Programs Winners | Best Parenting Resources Winners
Best Family Fun
Best New Business or Family Spot: Kids at Play
Kids at Play, a bright, shiny, 7,000 foot indoor playground and seriously cool entertainment zone that is easy on the eyes (specifically designed for children with sensory issues in mind), invites creative play and exploration. We had a chance to check it out when it opened, and loved it! The main play area features slides, swings, ball pits, and a soft climbing area for the littles. They offer classes as well as speech and occupational therapy.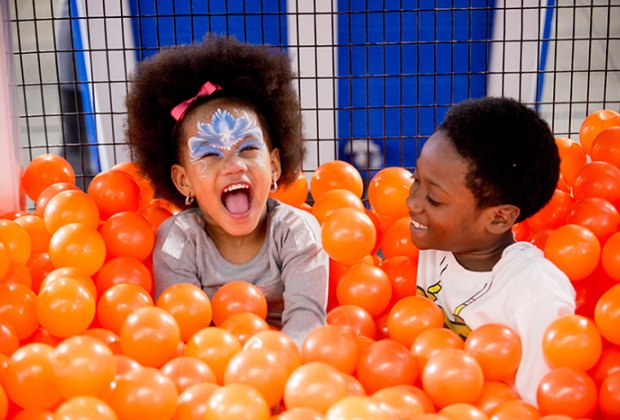 Best Museum for Kids: Please Touch Museum
Encouraging children to touch, explore, and experience everything around them, the Please Touch Museum is truly designed for kids, aged 8 and under. Featuring two floors of permanent exhibits as well as daily theater, music, art, science and more exciting ways for kids to play and learn. Check out our top tips for making a visit to Please Touch Museum a hit for the whole family.
​Best Romping Spot: Smith Memorial Playground and Playhouse
Smith's beautiful, 16,000 square foot playhouse was designed solely as a play space for children 5 and under. The playhouse features a chance to drive the train, cook in the kitchen, ride tricycles in Smithville, and more! The playground is situated on its original historic landscape–6.5 acres of open fields, wooded terrain, and sloped hills – and is home to the century old Giant Wooden Slide, a true highlight for kids of all ages. They also host some spectacular annual family events.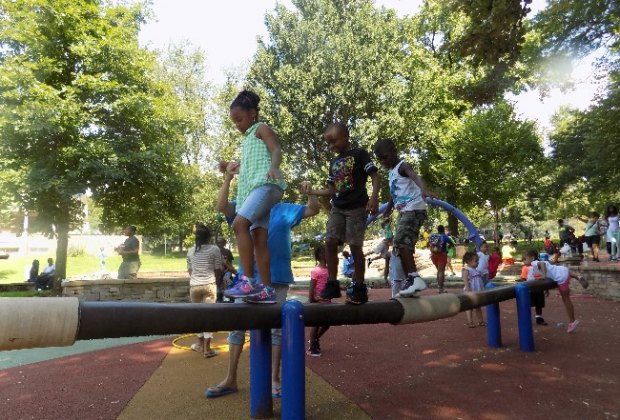 Best Place to See a Family Show: Walnut Street Theatre
​The Walnut Street Theatre, founded in 1809, is America's Oldest Theatre. It is also the Official State Theatre of Pennsylvania, and a National Historic Landmark. It's the perfect place to catch a show with the family, and many of the shows are on our 2017 GoList with an entire family-friendly season featuring around 5 different productions per season. Likewise the mainstage season has plenty of family-friendly musicals and shows to offer. And around the holidays, they feature an annual production of a Christmas Carol.
Favorite Local Kindie Band: Lolly & YoYo
​One of our favorite kiddie bands, Lolly and YoYo, an incredibly talented and fun duo, get kids of all ages and sizes moving and grooving! Lolly and Yoyo use fun props such as parachutes, scarves, shakers, puppets, and bubbles with songs that you'll be singing for days. You can catch them at music venues, schools, libraries, malls, zoos, festivals, and even in your own backyard.
​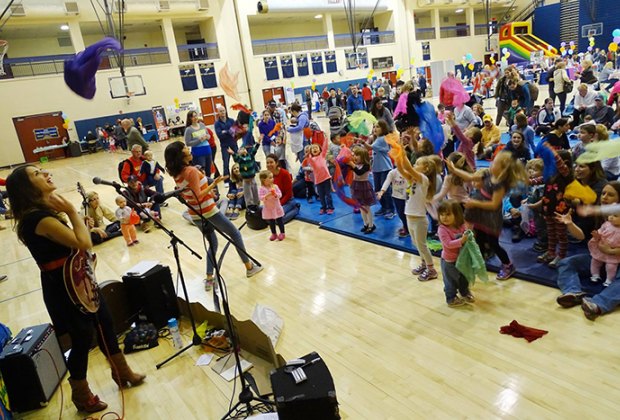 Favorite Place for Animal Encounters: Philadelphia Zoo
There is no better place for animal sightings than the Philadelphia Zoo! Open daily, you can use their app to make sure you catch the latest sightings of the shy animals (or to look up when animals are using the various bridges that go over the walkway). And at KidZooU, the little ones can learn about animals up close and personal in these immersive habitats. For special occasions, some of the smaller creatures make appearances at local events with the Zoo on Wheels show. To make it even more exciting, try the family overnight experience!
Favorite Place for Family Dining: Trolley Car Diner
Take a step back in time with the Trolley Car Diner. This adorable trip to the 1950s includes delicious malted milkshakes, classic meals, and a yummy dining experience for the whole family. Plus on Tuesdays, kids eat at half price. In the summer, Trolley Car Diner is also a site for moonlight movies.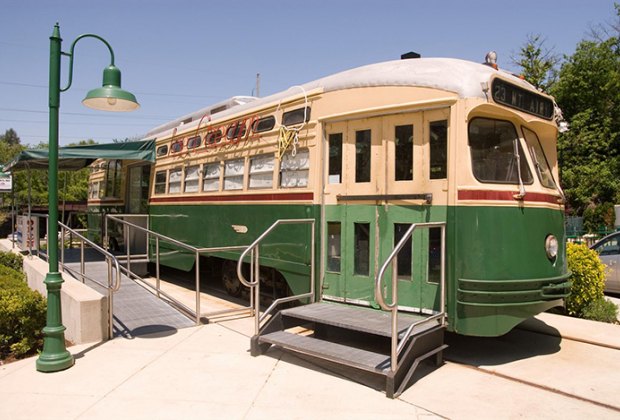 Best Place to Throw a Party: Kids at Play
If you are looking for a stress-free birthday party experience, this double Besties winner is the go-to spot. Parties are two hours and accommodate up to 15 children. Every birthday child receives a Kids at Play T-Shirt. Three levels of party packages are available, depending on how extravagant you want to go.