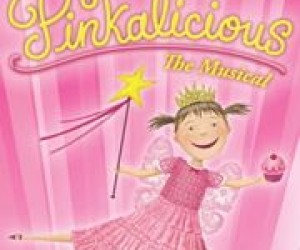 Things To Do With Kids This Weekend in NJ March 3-4: Maple Sugaring Festival, Pinkalicious, St. Patrick's Day Parade & More!
Hello there, March! Thrilled to see you and all the Spring-y goodness that awaits in the wings. Although we're still in the "Lion" part of the month, there's tons of fun to be had this weekend in NJ. Perhaps the Dr. Seuss Birthday Party at the NJ Children's Museum, or the Maple Sugaring Festival at the Great Swamp or maybe an early St. Patrick's Day in Belmar? Read on for all of our picks and you can always find more weekend activities in our Event Calendar. Enjoy welcoming March in style, NJ!
All Weekend
Happy Birthday, Dr. Seuss (Paramus)
The New Jersey Children's Museum is hosting a slightly belated birthday bash for the amazing children's writer who continues to bring out the kid in all of us. From 10am - 5pm all weekend there will be a slew of fun for the whole family, such as hourly Dr. Seuss story time, scavenger hunt, party games, Lorax craft, make your own story, and prizes, too! Free with admission price of $10 per person. Babies under 1 are free. (201) 262-5151.

On Air - 3rd Annual Community Play (Princeton)
Looking for a unique and fun (and affordable) family theater experience? In conjunction with the Arts Council of Princeton, this Annual Community Play at the Solley Theater will be sure to entertain with a humorous story about a motley crew running a TV company on a shoestring budget. The fun continues when the company's new glamorous owner has ideas of her own and an eye for making a buck or two. Saturday 3pm & 7pm. Sunday 2pm & 5pm. $7-12 per ticket. 609-924-8777.

Winter's End Model Railroad Show (North Haledon)
The Garden State Railway Club's Open House is sure to be the perfect afternoon for the train-loving child (or family). You can learn from the club's train experts and see a slew of train displays, including Thomas and special trains for the kids. Refreshments will also be available. Saturday and Sunday 1-5pm this weekend and the weekend of March 10-11. Visit here for more information.

Saturday March 3rd

Maple Sugaring Festival (Chatham)
It's all about the maple syrup at the Great Swamp on Saturday from 12-4pm at their annual Maple Sugaring Festival. You and your family can learn about this process at the tree tapping demo. And, of course, there will maple fun for all such as maple sugar snow cones, maple syrup taste tests, crafts, and games. $4 per person. 973-635-6629 You can find additional information about Maple Sugaring in New Jersey here.

Discovery Center Saturdays (Summit)
Spring IS just around the corner at the Reeves Reed Arborteum's weekly nature program from 9am-12pm every Saturday. Stop by for hands-on exploration of a variety of nature topics, starting with Tree Buds. Activities include stories, crafts and experiments. You can also borrow one of their backpacks, which has binoculars, field guides, a magnifying glass and everything else you will need to explore the Arboretum. Free for members, $5 per person for non-members. (908) 273-8787.

The Little Star The Could (Branchburg)
It's a perfect day to visit the Planetarium at Raritan Valley Community College for this show that is geared towards the younger set (6-10 year olds). It's a story about Little Star, an average yellow star in search for planets of his own to protect and warm. Each planet is introduced with basic information about our Solar System. Shows at 1pm and 3pm. $6 per person. 908-725-3420.

If You Give a Pig a Pancake (Hackettstown)
If you love the book, you are sure to enjoy this performance at the Centenary Theater about the adventures of a young girl who accommodates the demands of a quirky piglet who wants to chow some pancakes. 1pm. $10/adults, $8/children (under 12) 908-979-0900. (Also playing Saturday April 21 at 11am)

Sunday March 4th

Pinkalicious: The Musical (Morristown)
Bring the whole family (yes, boys included!) to this fun and adorable performance of the wildly popular book about a pink-loving girl who eats too many pink cupcakes and turns pink, of course. You'll want to snag your tickets quick for this Mommy Poppins favorite production at the Mayo Center for the Performing Arts. Showtimes at 11am (sold out), 1:30pm and 4pm. Tickets are $12-15 per person. 973-539-8008

Kids Extravaganza (West Orange)
This great fundraising event for the Leon & Toby Cooperman JCC from 11am - 2pm has something for everyone. Brunch, live shows, arts and crafts, bouncing on the inflatables, face painting, carnival games and of course prizes. $8/adults, $18/children in advance, $25/children at the door, free/under age 2. 973-530-3400.

St. Patrick's Day Parade (Belmar)
Oh yes, it's that time already! Start celebrating with your family a few weeks early on Main Street in Belmar at the first (of many) New Jersey St. Patrick's Day parades. 12:30pm. For more information visit here.

Newark Boy's Choir (Newark)
This Family Time event at the NJPAC at 2pm is sure to wow your whole crew with the Newark Boy's Choir's annual program of choral literature that covers the best of classical, pop, folk, gospel and jazz. $20-22 per ticket. 1-888-GO-NJPAC.

Don't forget: We have additional activity listings in our Event Calendar. And if you are heading into NYC for the weekend make sure you visit the New York City Mommy Poppins events calendar to get the latest on all the fun to be had, NYC-style.

Planning an event? Submit it to our calendar.

Did someone forward you this email? Subscribe to our free newsletters.