Hey Joe Guitar: Private Music Lessons for Kids in New York City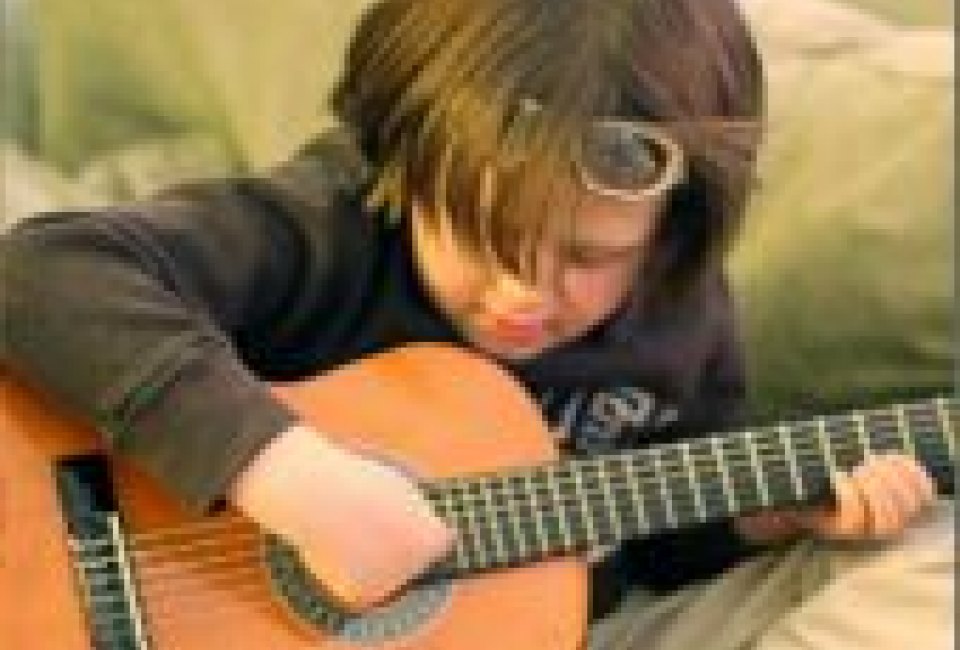 2/2/11
- By
Anna Fader
[UPDATED: July 18, 2012]
I periodically receive emails from parents looking for help finding a private music teacher for their children. Up until now I've never had a great answer, usually directing them to one of the nearby music schools. Outside of getting a recommendation from a friend or neighbor, finding a music teacher who does private lessons in your home can be a hit or miss affair.
But I recently learned about Hey Joe Guitar, a service that provides screened music teachers to children and adults. Hey Joe Guitar offers lessons in guitar, piano, voice, violin, horns, drums -- in fact, every teachable instrument -- and their teachers are graduates of top music schools in the nation, all screened with background checks and also for their amiability, flexibility and love of teaching.
Hey Joe Guitar offered to send a teacher for my son to try a few guitar lessons and I was very impressed with the lessons, which reinforced their claims: that they go the extra mile to make sure the teacher is a good match for the student and the focus is on making the lessons enjoyable, while teaching proper technique.
Before they sent a teacher, the folks at Hey Joe asked me a little bit about my son and I described his personality (difficult) and his musical tastes. I admit I was a little apprehensive about the potential for success for this music teacher. My son often struggles to pick up new things and gets frustrated easily.
I needn't have worried. The teacher from Hey Joe came armed with a simple arrangement of his favorite Heavy Metal song (Iron Man). In fact, Hey Joe has a library 5000 unique arrangements of popular songs that make it easy for beginners to quickly learn their favorite tune. This is an amazing help in getting a child interested in learning their instrument right off the bat and worked perfectly for my son.
While my son was learning to pluck out Iron Man, his teacher wove technique and a little bit of theory in so seamlessly that he didn't even notice. Hey Joe makes it a policy to only hire teachers that an accomplished musician would hire to teach their child and pledges that their students will always be taught proper technique. You won't have your child take lessons for three years only to find out they have learned 'lazy' techniques for finger placement and reading that they would have to then unlearn in order to advance.
In three lessons, he was plucking out the entire melody to Iron Man and we will definitely be continuing with our Hey Joe Guitar lessons. I may not be a tiger mom, prepared to drill my kids and berate them for not practicing their instruments for 3 hours a day, but I'm happy my son is enjoying his guitar lessons and learning a love for creating music in a way that works perfectly for him.
Hey Joe Guitar currently offers in home private music lessons in Manhattan only. Last we checked, their rates are $239 a month for weekly 30 minute lessons. They also offer 45 and 60 minute lessons. There are no sign up fees or minimums and you can cancel or reschedule your lessons at any time. Visit www.heyjoeguitar.com for more information.

Sign up for our free
newsletters.
Mommy Poppins is a family activity website that helps people find things to do with kids.
©
2023
MommyPoppins. All Rights Reserved.
mp-prod4-v4.32.99
We use cookies and other data collection technologies to provide the best experience for our customers.
Learn More