SPONSORED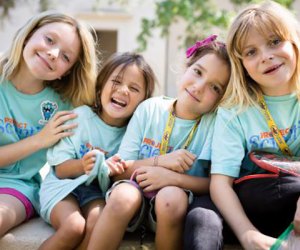 Project Scientist Summer Camp Was Made for STEM-Loving Girls
There's lots of talk about encouraging girls to pursue STEM careers, but one mom is on a mission to show them how it's done.
No stranger to gender stereotyping as she pursued a STEM major in college, Sandy Marshall saw the need for a full-time STEM camp that supports girls, busts gender stereotypes, and surrounds campers with the female role models she didn't have—and needed! The working mother of two science-savvy daughters founded Project Scientist, for girls ages four to twelve, in 2011 with locations in North Carolina and California. Project Scientist isn't just STEM activities and labs; campers have the opportunity to meet a female STEM professional every day and take weekly field trips to STEM companies—so girls see careers in STEM in real life.
Classes are divided by age level, with a maximum of twenty girls in a single group, so that all campers get plenty of guidance and attention. The staff is made up of credentialed teachers and female students from some of the top schools. Each session is six weeks long, with drop-off as early as 8:30am and pick-up as late as 5:30pm, and campers enjoy a new creative theme each week that informs their experiments and explorations. Staying true to the fundamentals of STEM, the entire Project Scientist program is built around a research-based education model, and it's regularly evaluated by Harvard and the University of North Carolina, Charlotte to validate its effectiveness and impact. Plus, with all programs housed at major universities, kids get to experience life on a real college campus.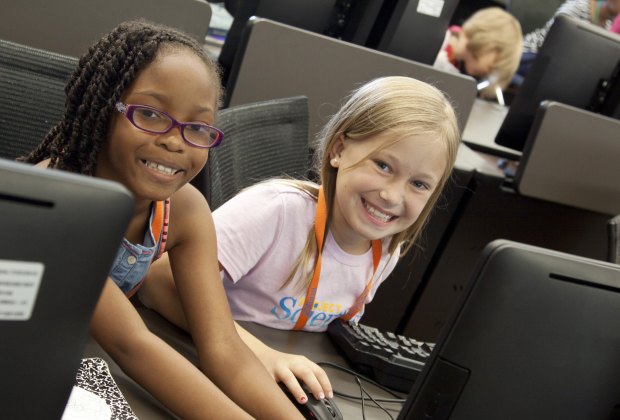 Wondering what in store for summer 2017? Here are the weekly themes (dates and availability vary by location):
Deep Sea Divers: Dive into oceanography, nautical engineering, and aquatic ecosystem health of animals, habitats, and ocean geology.
Mythbusters: Manipulate the physics and chemistry behind everyday occurrences and phenomena the Mythbusters way.
Sports Medicine: Learn about how the body works during sports and how to prevent, recognize, and treat a range of sports related injuries.
Designing Your World: From civil engineering to urban planning, girls execute STEAM challenges to design and create future structures, bridges, roads, and more with a sustainable focus.
Space Explorers: Explore Earth's systems (sun, moon, and solar system) and beyond including several means of transportation to and on other planets and moons.
Coding and Makerspace: Practice coding through a variety of platforms including wearable tech and circuit bracelets, Makey Makey game creation, and robotics!
So, are you ready to sign up your STEM superstar? Project Scientist has proudly opened two new locations: one at Concordia University, Irvine in Orange County, and another at the University of Southern California in Los Angeles, and you'll get 10% off tuition if you register your child before April 15th, 2017. The Charlotte and Pasadena locations are just about full, so if you're hoping to snag a spot, you're going to want to sign up ASAP!
All photos courtesy of Project Scientist.