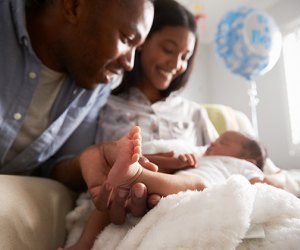 20 Things All New Parents on Long Island Should Know
We all agree: Long Island is a great place to raise kids. There are parks galore, plenty of fun things to do all year long, and no shortage of places that cater to children.
But things still can seem overwhelming when you're a new mom or dad. We here at Mommy Poppins can help make your life easier with some of our favorite insider tricks that every new parent on Long Island should add to his or her arsenal.
1. Buy Buy Baby in Huntington Station has special parking for new and expectant parents. It's right up front, closer even than the handicapped parking.
2. While all Buy Buy Babies have nursing rooms, the room at the Garden City location is extra large, especially important if you're lugging around more than one child.
3. Food shopping gets baby-friendly at BJ's in Garden City and Stop & Shop in Woodbury. Both have parking spots for families with infants.
4. IKEA in Hicksville has a family room with a rocking chair near its café for breastfeeding. There's also a play area for kids called Smaland, where attendants will watch your potty-trained child for up to an hour while you shop.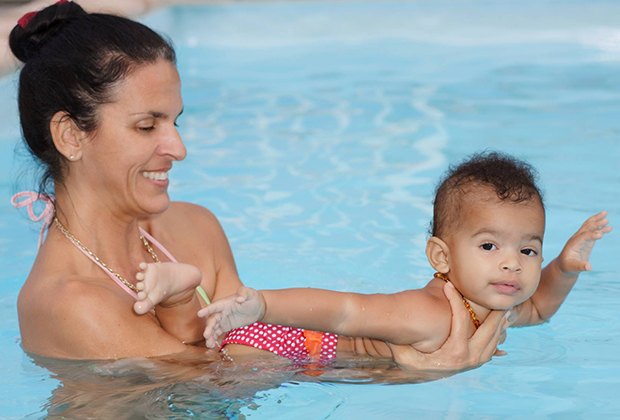 Teach your newborn to swim at no cost at Safe-T-Swim on Long Island. Photo courtesy of Safe-T-Swim
5. Swim lessons are FREE at Safe-T-Swim for children 2 months to 6 months old. There are 12 locations on Long Island, 6 in each county.
6. There are Facebook groups for moms and dads all across Long Island, including for parents of multiples, parents who commute, community-specific groups such as Old Bethpage-Plainview Moms and Dads, Nassau County Multiples Club, and more.
7. The Mid-Island Y JCC in Plainview recently added an Early Childhood Parenting Center, featuring a New Mom Series, weekly nursing/feeding circles, support groups, expert lectures, community events, and more.
8. Baby Café, a national support group for breast-feeding and expectant moms, just opened two Long Island locations. One is at Southside Hospital in Bay Shore; the other is in Wyandanch at the Community Nazarene Church.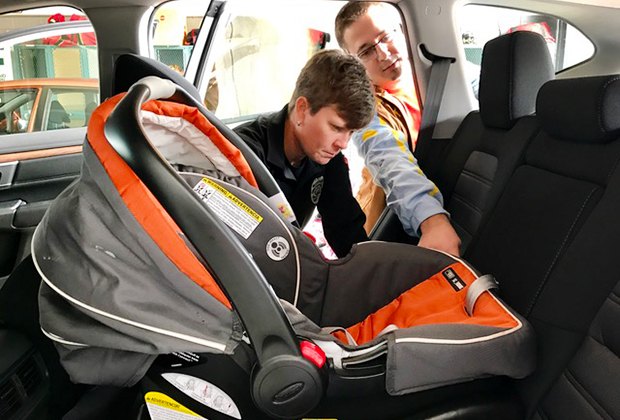 Local authorities will help you install your car seat. Remember to enjoy your HOV-lane privileges. Photo courtesy of New York State
9. Local firehouses on Long Island and across New York State will install and/or double-check your car seat.
10. Babies R Us offers FREE parenting classes. There are more than 10 franchise locations on Long Island.
11. Free storytimes are offered all across Long Island, from Book Revue in Huntington to local Barnes and Nobles stores.
12. It doesn't always have to be fast food. Some restaurants, such as Applebees, have curbside pickup: You can get your food brought out to your car, avoiding the in-and-out of car seats.
13. There are plenty of indoor and outdoor play spaces all over Long Island. Sometimes, they're free for babies.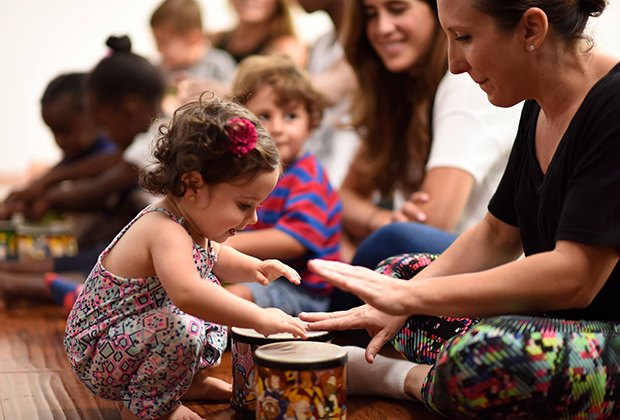 Zumbini offers a new spin on mommy-and-me Zumba. Photo courtesy of Zumbini
14. There are plenty of mommy-and-me classes across Long Island, where you can meet new moms and entertain your baby. Check out Zumbini...that's right, Zumba with baby.
15. An infant counts toward HOV-lane occupancy. This might not seem like a big thing, but when you're a stressed-out parent in rush hour, it can make a huge difference.
16. At some retailers you can order online and pick up the same day in the store, saving time with baby. These include Buy Buy Baby, Staples, and more. Grocery delivery services such as Peapod or Amazon Fresh usually offer next-day service, which is great when you suddenly realize you're out of diapers.
17. Some hospitals on Long Island offer classes during pregnancy and afterward such as Baby Care Basics and Family & Friends Infant CPR at North Shore University Hospital.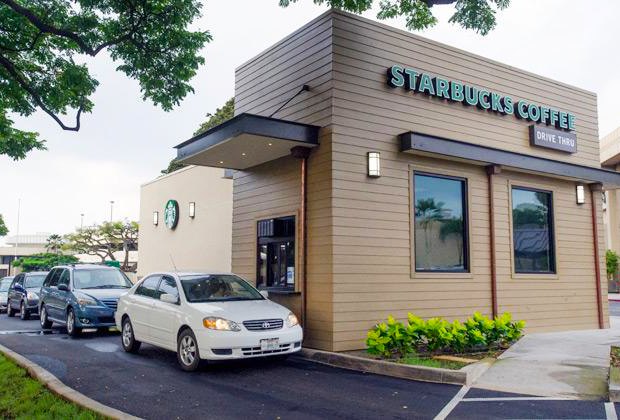 Drive-thru service is a must for new parents who crave coffee. Photo courtesy of Starbucks
18. Drive-thru coffee options exist all over Long Island, from Starbucks to Dunkin' Donuts and McDonald's. Get your morning caffeine fix without getting out of your car. And trust us, when you're lugging around a car seat, that's a bonus.
19. Libraries in Nassau and Suffolk counties offer a treasure trove of new-mommy needs.
20. If you're suffering from postpartum depression or anxiety, or merely want to discuss how crazy it is being a new parent, Long Island has parenting groups for everyone. Find one that works for you.