29 Things To Do with Kids in Culver City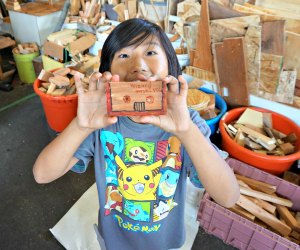 By now you've probably already checked a few items off our LA bucket list of 100+ things to do with Angeleno kids before they become Angeleno adults. But some days Mom can't face the 405; sometimes we just need ideas to fill an hour or two without leaving the 'hood. That's the inspiration for our series of neighborhood fun lists; and speaking of fun neighborhoods, how about that Culver City? Once a well kept secret, these days Culver City is a Westside gem in great demand. But with so much going on, a busy parent could miss some of these great activities around Culver City.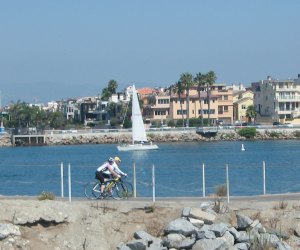 8. Visit the exotic rescue animals at the STAR Eco Station.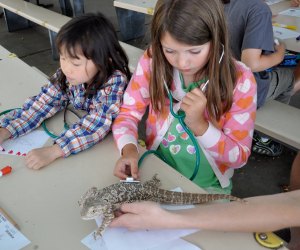 The STAR Eco Station rescues all sorts of exotic animals. Photo courtesy of STAR Eco Station
9. Try a free intro fencing class at Beverly Hills Fencers' Club (in Culver City!).
10. Have Little Saplings set your kids up to tend a kid-friendly veggie garden.
11. Wander the Tuesday afternoon Farmers' Market.
12. Boogie to the free summer concerts at City Hall.
13. Hike up to the Baldwin Hills Scenic Overlook.
14. See a show at the Kirk Douglas Theatre.
15. Enjoy a Culver City Public Theatre show in the park.
16. Run through the lion fountain next to the Culver Hotel.
17. Drop in on the play space at Westfield Culver City.
18. Join in a storytime or book club at the Culver City Library.
19. Attend a Culver City Symphony Orchestra concert.
20. Escape heat or rain running and playing at Under the Sea.
21. Create art projects out of funky recycled stuff at reDiscover's open hours.

So many classics have filmed at Sony. Photo courtesy of Sony Pictures Studio Tour
22. Take a tour of Sony Pictures' historic film studio.
23. Make stuff at Lakeshore's free Saturday craft sessions.
24. Try a free archery class from Los Angeles Archery.
25. Indulge in some fabulous French pastries at La Dijonaise.
26. Pet kittens and read to puppies at the Culver City-adjacent Annenberg Pet Space.
27. ​Take little tykes for an afternoon of playtime at A Magic Forest.
28. Explore the puzzling Museum of Jurassic Technology.
29. Bake cookies, bring them to one of Culver City's three fire stations, and get a tour of the station and engines.

Originally published June 21, 2012